These days the streets of India are busy serving us some of the most bizarre dishes made out of the most unimagined combination of ingredients. You won't even feel like trying the food by its name itself understanding what combination has led to it. Just as we were somehow overcoming the shock that Mango Maggi gave us, a new video is going viral on the internet where a vendor is serving Coca Cola Maggi. 
Culinary Sense At Stake
The street vendors often come up with some new combination so that they can be the talk of the town and hence their sales would increase. But these days in the race of being unique these vendors are actually putting culinary sense at stake. In a video that went viral, the vendor puts oil in the pan and adds chillies, tomatoes and onions, he stirs them and instead of adding water, he adds coca-cola to it. And next, he adds the Maggi noodles and completes the dish. The video has garnered about 2K views. 
Also Read: Street Vendor Makes Mango Maggi, And Netizens Wish To Move To Another Planet
Original Maggi In Danger
These days if nothing people are busy bringing in a weird combination with Maggi for some reason. If you go to search, the internet is filled with bizarre amalgamations that people have come up with Maggi. From Maggi in a sandwich to dosa Maggi to mango Maggi and now coca- cola Maggi. I guess our original masala Maggi is so in danger and it will become extinct. Noooo!!!!!!!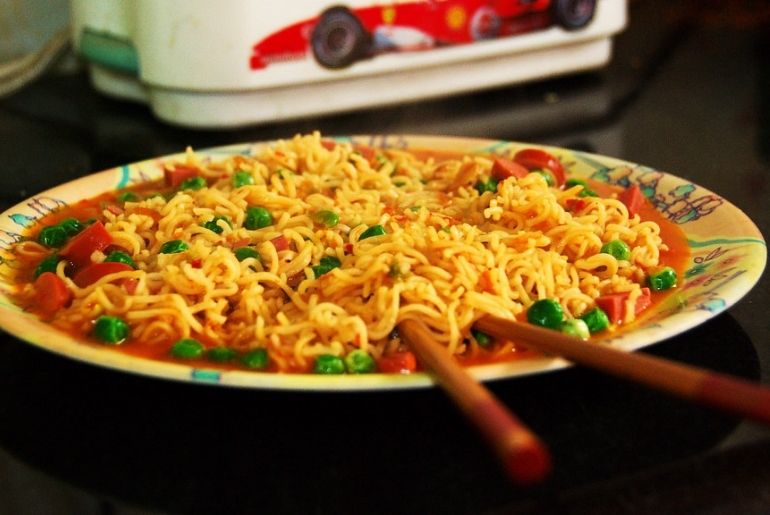 Also Read: Jelly Maggi Is Now A Food Trend And It Is Making Us Throw Up