Dubai can be quite a foodie paradise! A melting pot of cultures, Dubai is the perfect place to binge on authentic cuisines from all over the world. And now, CT Dubai has discovered yet another hidden gem in the city. 20 minutes from the Burj Khalifa, there is an area called Hor Al Anz- surrounded by restaurants, supermarkets and textile stores. One such restaurant which caught our eye is Pathan Fish & Chapli Kebab. This place serves food, straight from the streets of Peshawar. So, we headed straight to find out what makes this quaint eatery so special. 
A Taste Of Peshawar In Dubai
Pathan Fish and Chapli Kebab is the brain child of Nabeel Afridi, who has lived in the UAE since 2008. Afridi initially worked in an engineering firm. However, it has always been his dream to start a business in the F&B sector and that's how Pathan Fish was born. 
The restaurant was started just a few month back and has gained much fan-following in a short span. While the menu boasts only a handful of dishes, what makes this eatery popular is the Peshwari chefs who make every meal an authentic one. All the chefs working in the restaurant are from Peshawar. And that also means, they know their trade way too well. The restaurant uses an authentic Peshwari recipe, sourcing spices and other secret ingredients from back home, to ensure the flavour is kept intact.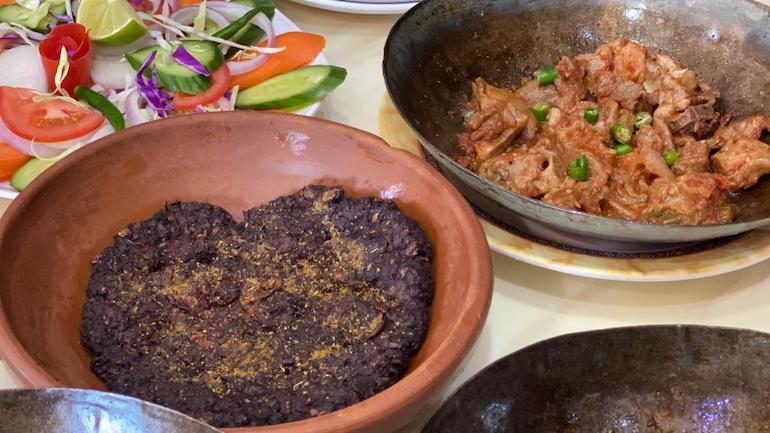 Cabbies & Health Workers Enjoy 20% Discount
Besides the delicious food, Nabeel also tries to do his part to help the community. The restaurant offers discounts for cabbies and health sector workers. Taxi drivers who come here in uniforms get a flat 20% discount. Similarly, doctors registered with DHA get 25% off their bill. "When I opened this restaurant I decided that taxi drivers and health sector workers we should accommodate and help them so we offer them a discount at our restaurant", said Nabeel. 
And right after a hearty lunch of meat, chicken and fish all you need is a hot pot of Khawa or a cup of gud (jaggery) tea.