India is a land of vast oceans, sky-high mountains, striking plateaus, dense forests and magical caves. Also, the rich history of the country has left its imprints on the landscapes. India has more than two million temples and one lifetime would not be enough to explore them all. But Tarun Kumar Bansal went on a spiritual tour all over India with his wife and two little daughters and explored over 500 amazing temples in around 100 cities and 300 villages.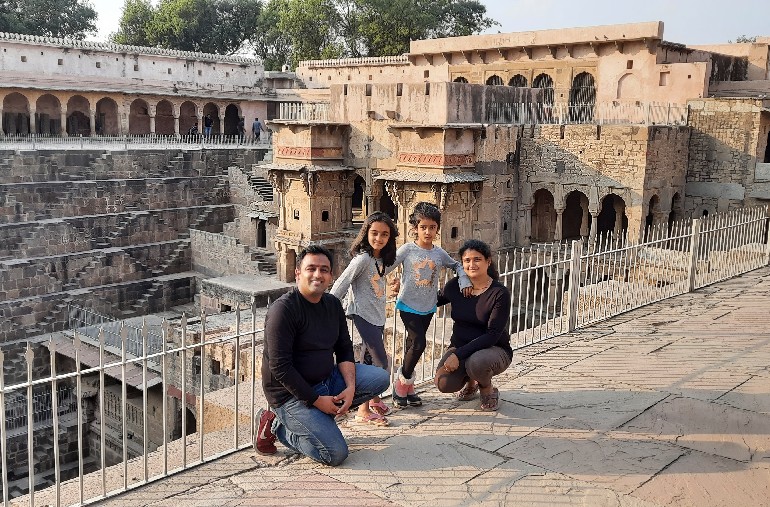 Speaking about his experience, Tarun told Curly Tales,  "I, with my two daughters and wife, have been on the road for the last 6 months. We drove 26,000 km and visited 100s of cities, 300+ villages, 500+ ancient temples/ other places in over 15 states. We never faced any safety issue and on the contrary, we got huge help all across from locals including in villages. We stayed with villagers without any fears, got food from strangers when we were hungry, people helped us with language issue going to an extent unthinkable." Here's Tarun taking over to narrative his journey.
The Trip Opened Layers Of Our Mind
The trip started in October and since then we have driven 26,000 km across 15 states and more than 300 Villages. We have visited more than 600 ancient and powerful temples, apart from many other natural and architectural sites. We did not plan anything and just started and the journey unfolded by itself and we got to the next destinations by the guidance of the superpower. The trip opened layers of our mind one by one and the process is still ongoing.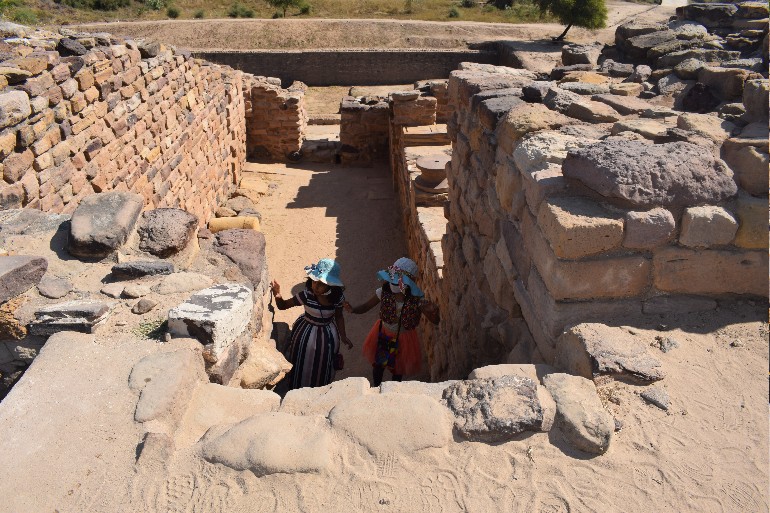 Rajasthan: Visiting Lesser-Known Ancient Temples
To begin with, we went to Rajasthan and specifically to Jaisalmer. Our idea was to stay in a luxury hotel for a month or so and work from there. So we stayed at one of the most luxurious properties there called Suryagarh. The property is in a small village so it was far from the COVID effect.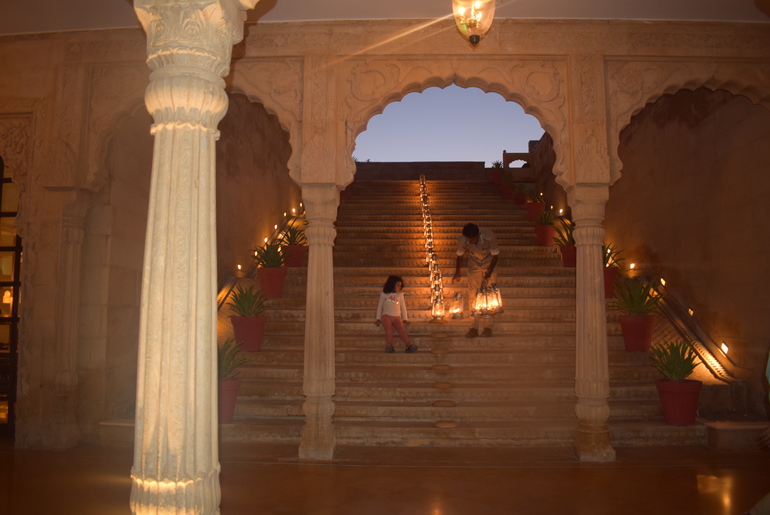 After a few days only, we started interacting with locals and started reading the local literature. We found this area is really blessed and has some very powerful temples around. We also met Mr NK Sharma, one of the historians of the Jaisalmer area whose book really helped us.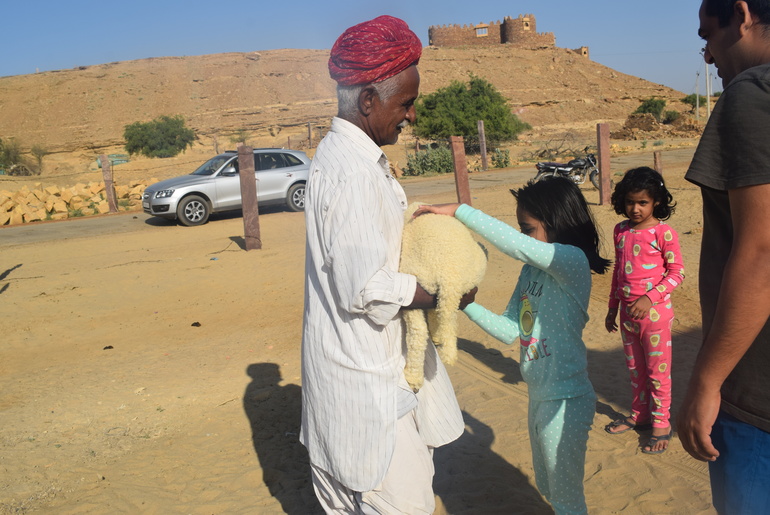 As it was Navratri in October, we read even more and wanted to visit some Devi temples. We came across Aanvad Mata, who is an incarnation of Hinglaj Bhawani (unfortunately now in Pakistan). Aanvad Mata are seven sisters and one brother and there are separate temples for each spread across the area within a radius of approximately 150 kms from Jaisalmer.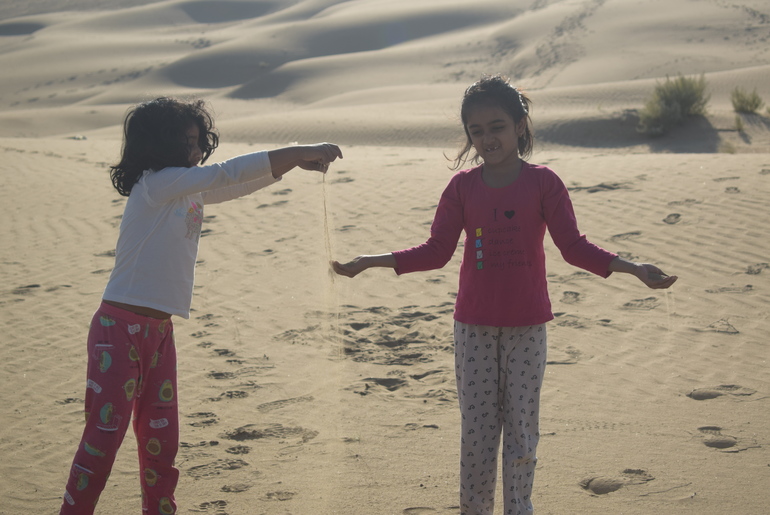 We started visiting each of these temples one by one and this was the start of our spiritual awakening. All these temples were so powerful and we got such a connection with temples that we wanted to next one quickly. Most of these temples are situated in deep villages of Rajasthan and it also gave us an opportunity to explore the unexplored beauty of the Rajasthan desert (as most temples are on hills, not many people visit them and the views you get from hilltops are too good to be missed – we could see multiple oases from these temples). We also made friends with local people from totally different walks of life. Overall this experience was just too good.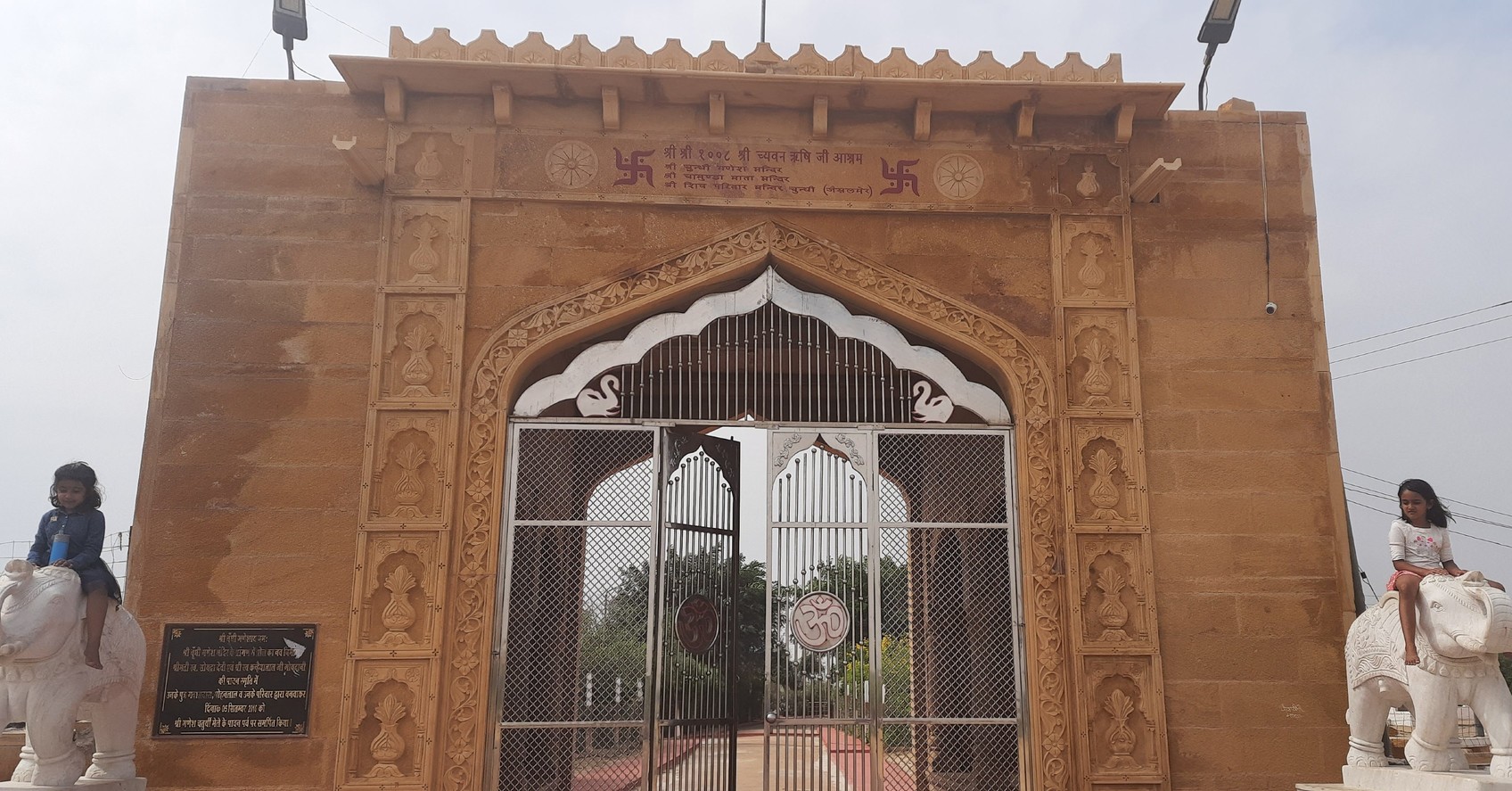 While visiting these 7+1 temples we also got invited by the supreme almighty to another temple called Nabh Dungar Temple. This was one of the most powerful temples we visited in Rajasthan that changed the course of our journey completely. This temple is so powerful that this had to be closed for many years as no priest could spend the night there. We got a chance to interact with the current priest who is a very simple but very learned person. It was at this temple, where we felt a different energy and we decided that no matter what – we will now not stop and go throughout India and explore ancient (but known only locally) temples to get enlightenment while exploring Indian villages in-depth and learning our heritage and culture in depth. There was some really powerful signal I got from the lord's power that I will share sometime later.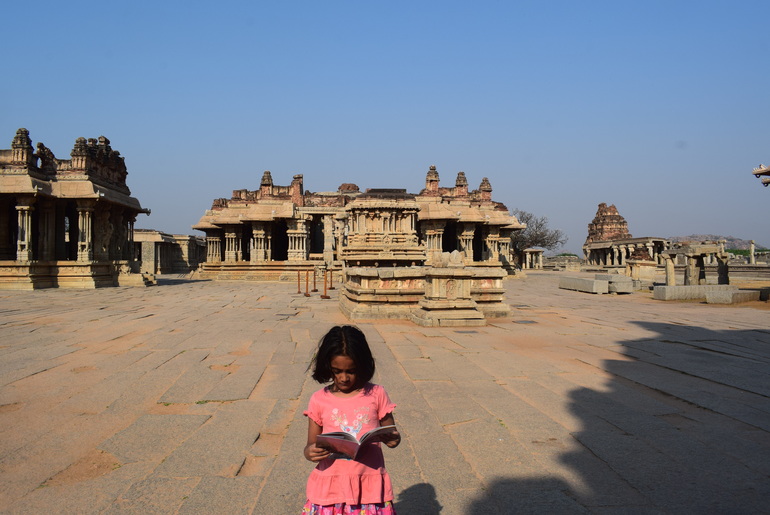 So, after completing our Rajasthan trip, we explored not only ancient temples but also much of flora, fauna and nature as well as some ancient architecture – we decided to head back home for a couple of weeks to celebrate Dussehra and Diwali in Bulandshahr before setting off on the further epic journey.
Also Read: 6 Magnificent Shiva Temples In India That Will Blow Your Mind
Gujrat: Staying With A Local Family At Hodka Village And In Gir Forest
Immediately after Diwali we set off for Gujrat and visited some very ancient and powerful temples located deep in Gujrat villages (with no roads etc). We also visited some ancient sites like Dholavira (which got me to thinking about idol worshipping as in Indus Valley Civilization no god idols including any shiv lingam was found – giving me further purpose to travel across India and find more).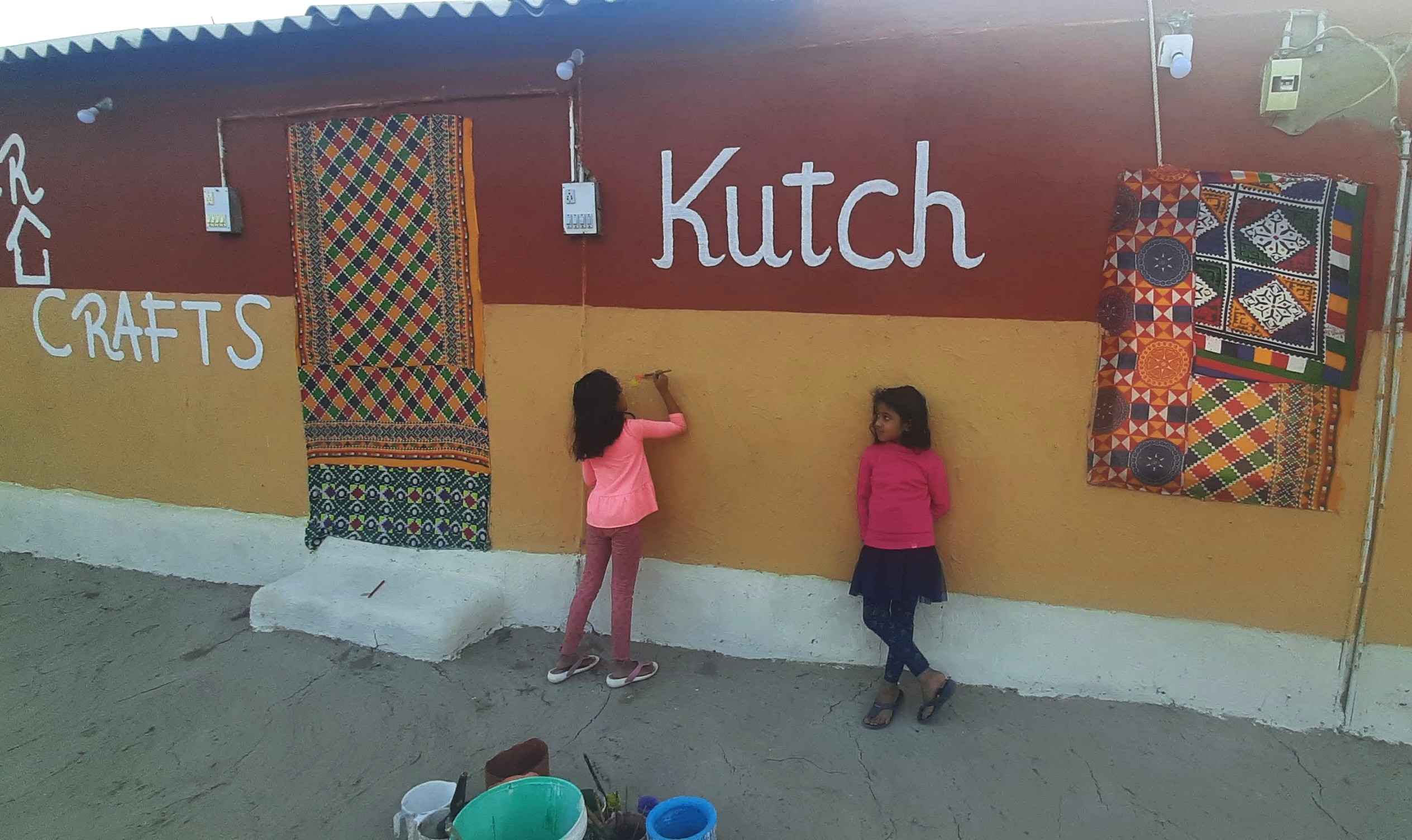 Here, we also spent a lot of time in a small village in Kutch called Hodka and stayed with a village family. Kids learned to milk a buffalo amongst many other local things. Here, also we had some deep conversations with villagers that changed our outlook towards life.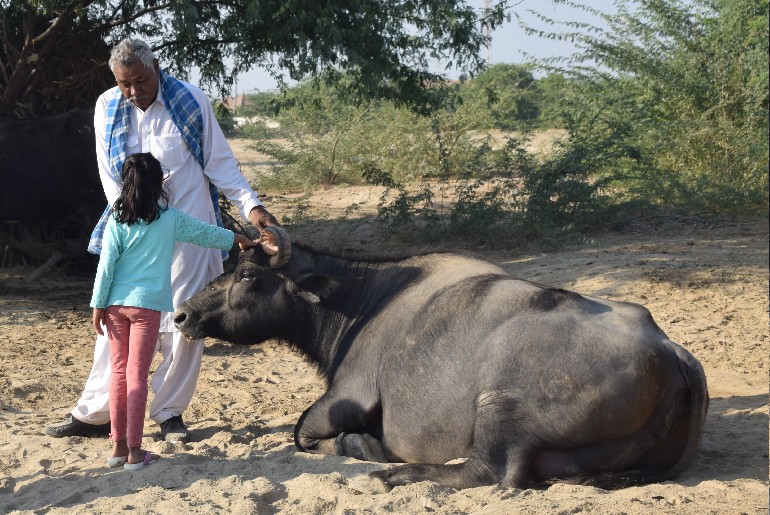 We also then stayed in a village in Gir forest and visited some powerful temples located within forest limits. We also visited Somnath and Dwarka and many unknown temples within these cities. This also made us interested to explore about Pandavas Vanavas route.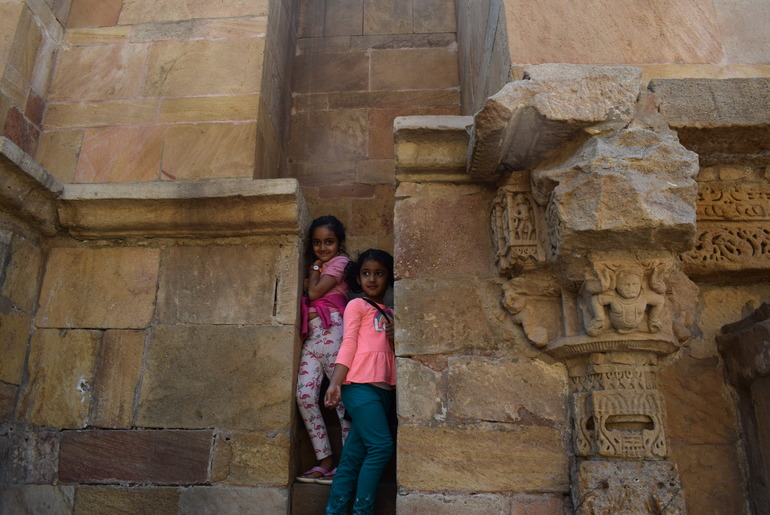 After spending almost a month in various parts of Gujrat, we got the inspiration to visit Tamilnadu as which has the maximum number of ancient and most powerful temples. We wanted to visit 108 Divya Deshams out of which 84 are in Tamilnadu. To do this, first from Gujrat we headed back to Delhi to attend a wedding and then after a couple of weeks continued in the direction of Tamil Nadu.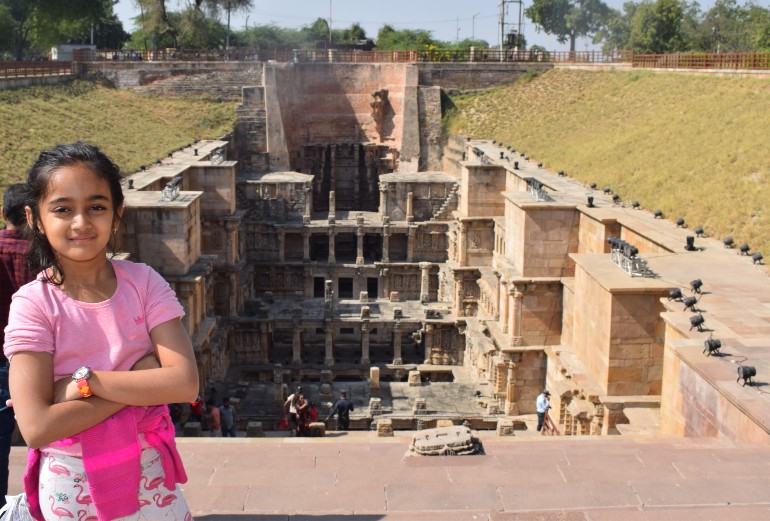 Madhya Pradesh: Orchha, Khajuraho, Panna, Maihar Mata
We first started in Madhya Pradesh and then continued towards Tamil Nadu. In Madhya Pradesh, we visited Orchha, Khajuraho, Panna, Maihar Mata and then many other temples, national parks as well as Pandavas Vanavas route. Orchha's Ram Raja Temple Is The Only Temple In India Where Lord Ram Is Worshipped Like A King
Maharashtra
From Madhya Pradesh, we went to Maharastra but did not visit too many places except for a couple of places where Rama went during his Vanavas.
Telangana
From here we came to Telangana and here we explored things in details including very powerful Narsimha Kshetrams, Rama's Vanavas route places including Bhadrachalam and one particularly very old (5000 years) and secretive temple in Malluru. This temple itself will take two pages to describe but in short, this is a syambhu murti of Narsimha swami. Though it is made of stone when you touch it, it feels soft like human skin and it has hair growing on it. It also discharges a fluid continuously from its navel. This temple is hidden in the forest and not many people know about it.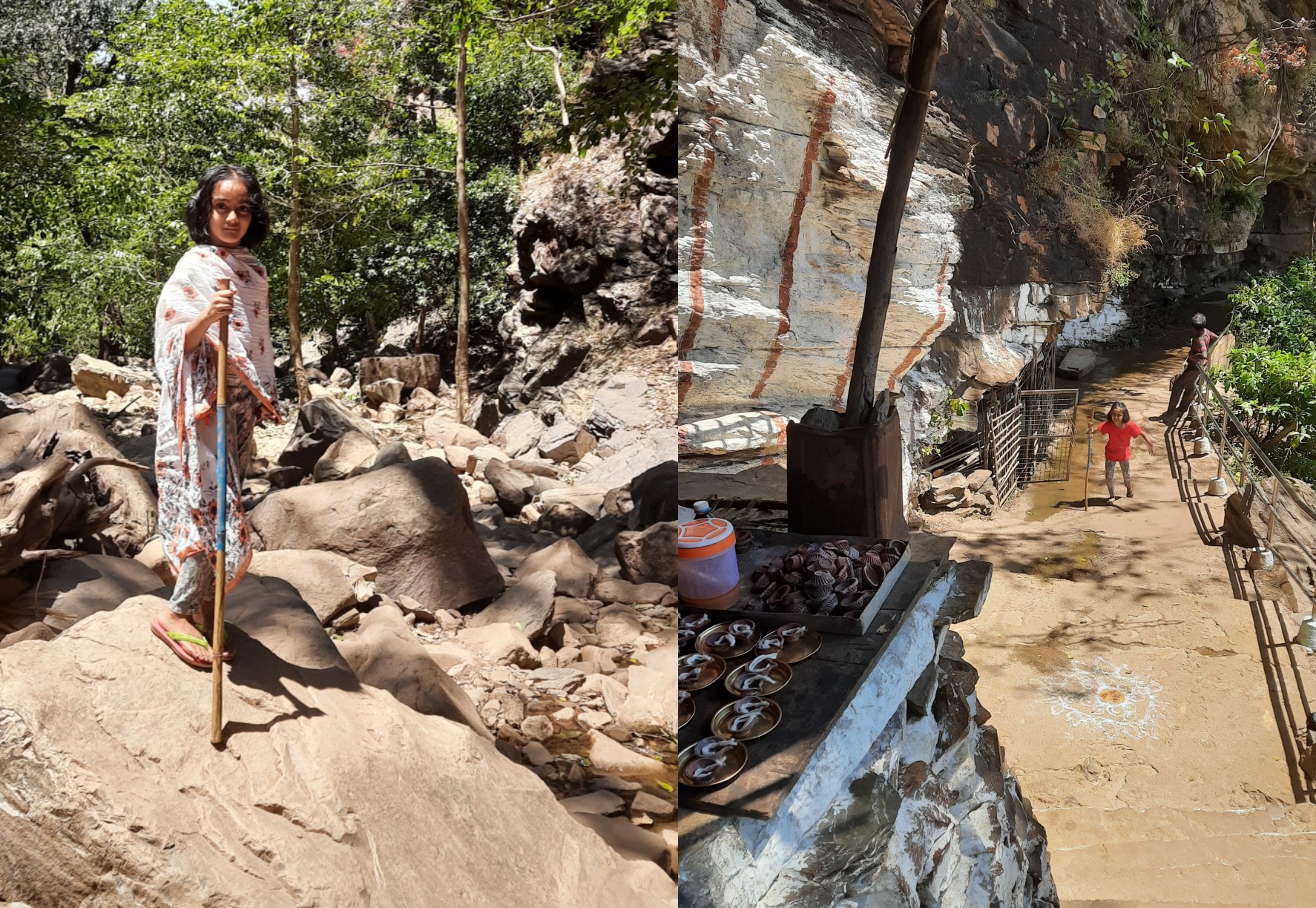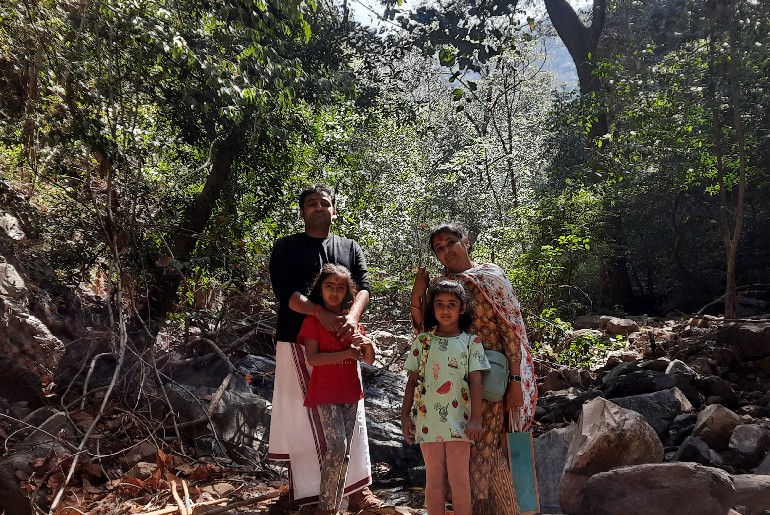 From Telangana, we briefly entered Andhra to visit some more Narsimha and other temples before reaching the highlight of our trip, Tamil Nadu!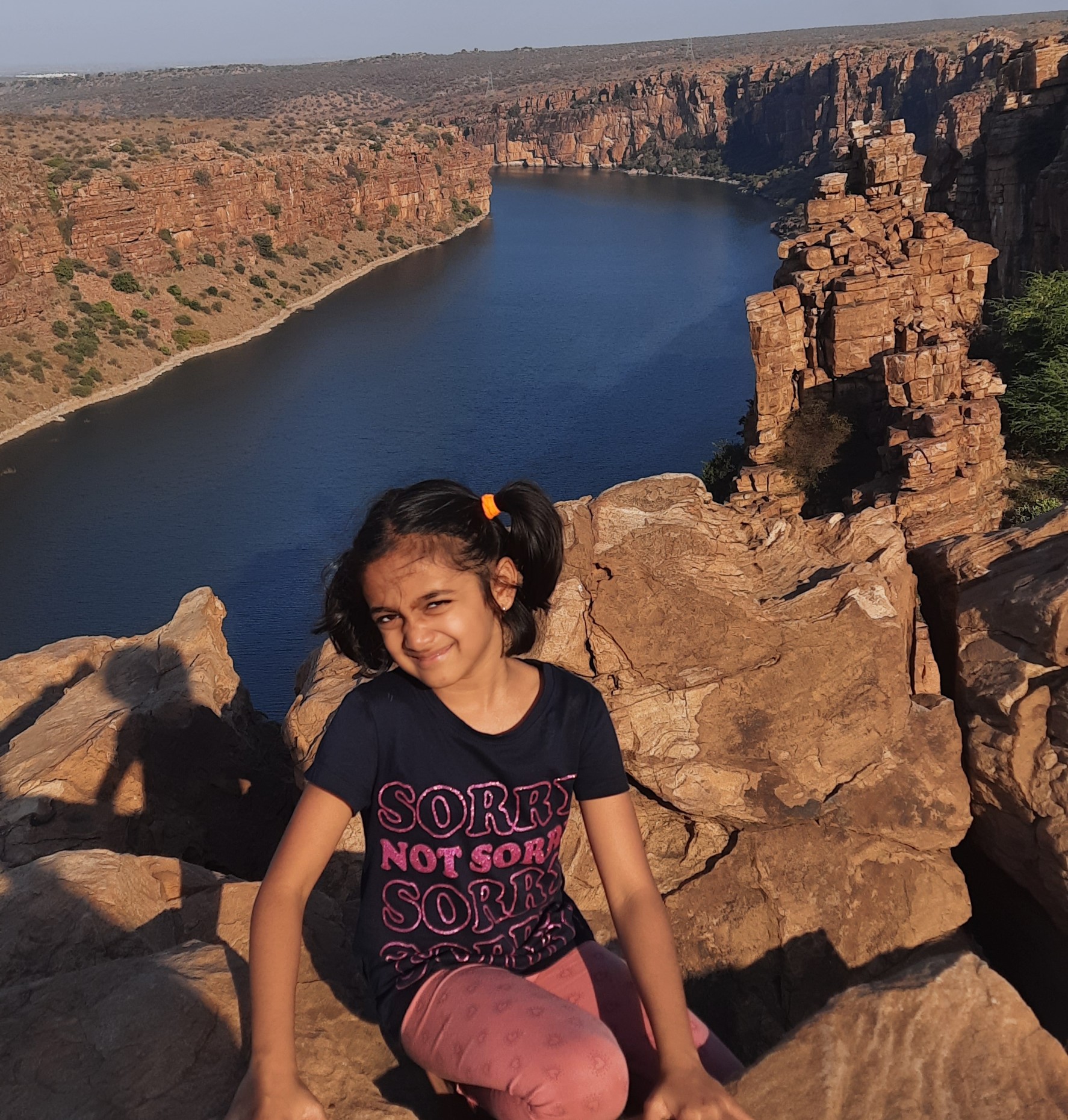 We also entered Telangana on our way back to visit Ahobilam (the birthplace of Narsimh avatar and one of the Divya Deshams) and it was an amazing place. We also visited some Shakti Peethams, Nava Brahama Temples etc. while in Telangana on our return journey!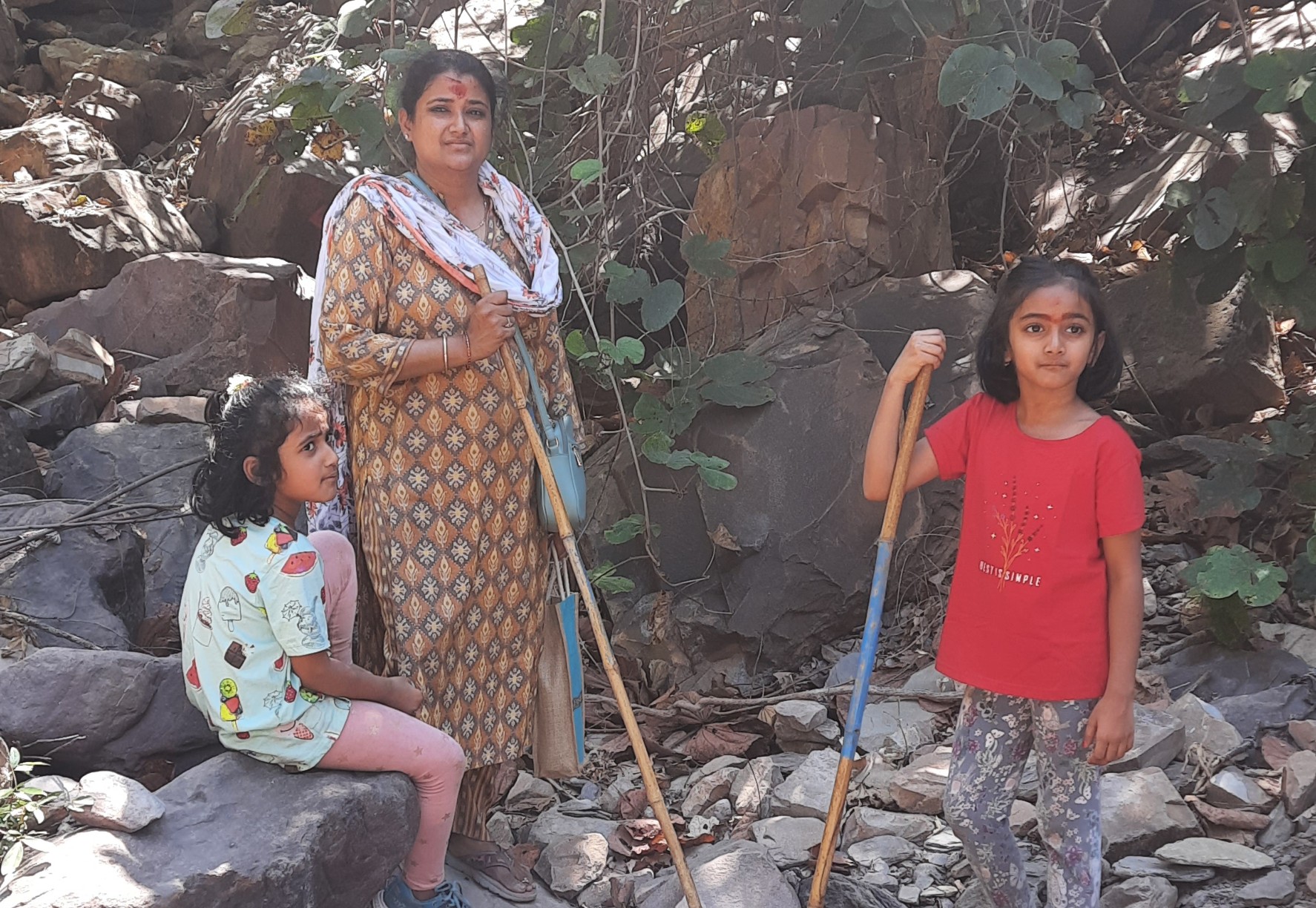 Also Read: I Went On A Trip To The Underrated Odisha & The Golden Beaches & Temples Left Me Wonderstruck
Tamil Nadu: The Highlight Of Our Trip
We spent close to 6 weeks in Tamil Nadu alone and explored multiple groups of temples. The main target for us was to cover all Divya Deshams – supreme abodes of Vishnu! We planned our trip across these 84 Divya Deshams but on the way visited many:
Padal Petra Thalams (a group of 275 very powerful Shiva temples), especially the Shiva temples related to 5 elements (fire, air, water, sky, earth), 5 forms (emerald, gold, silver, copper and art), 8 places where Shiva destroyed and recreated called Asta Veertam Tathagals, and 7 temples related to seven chakras of human body.
Navagraha temples
Padai Veedu – six major abodes of lord murugan
Many powerful Amman (Devi) Temples
Temples dedicated to acharyas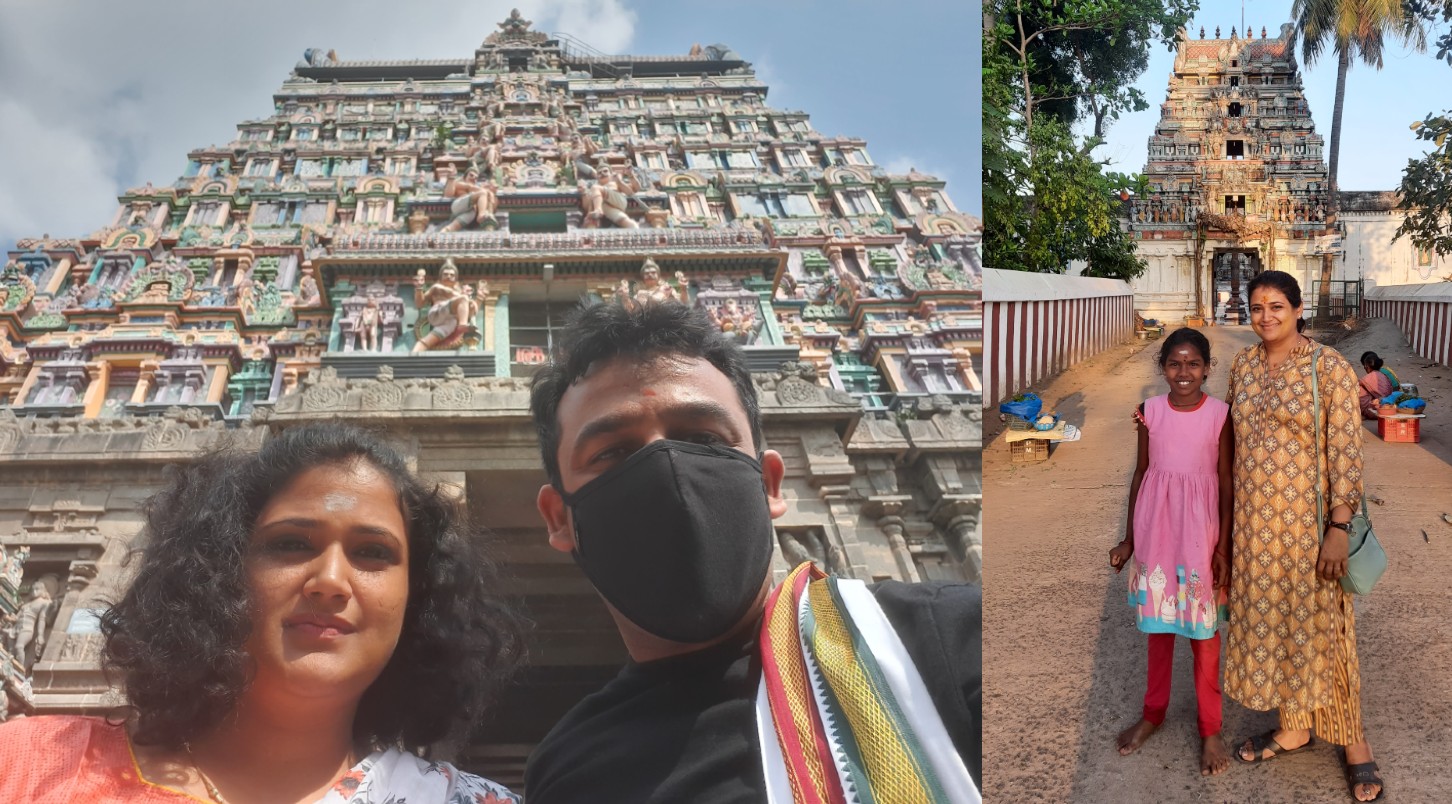 The experience of Tamil Nadu was extremely humbling and satisfying and this is where we knew that we have to share this journey with others so all can benefit from it.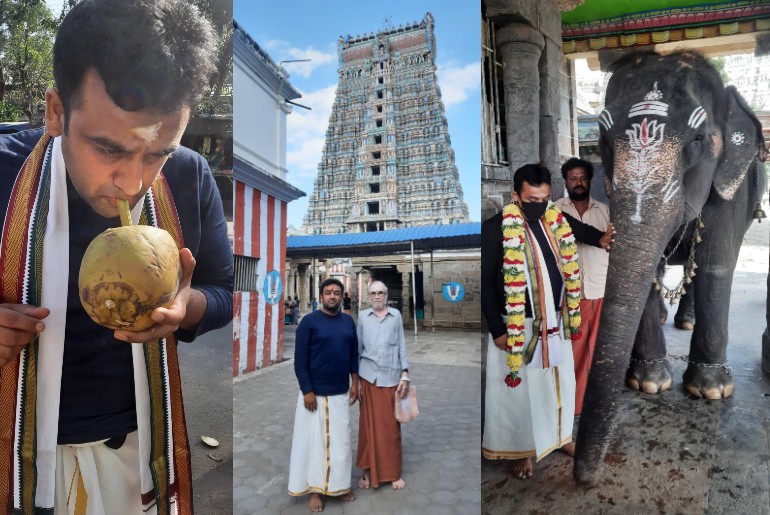 This is where I got some peaceful feeling that I once got in Spiti's monasteries. I want to go back and stay in those temples!
Kerala: Sree Vallabha Temple And The Night's Kathakali Performance
After Tamil Nadu, we entered Kerala to visit the remaining 11 Divya Deshams. The style of temples in Kerala was very different and there were many extreme rituals we were able to witness. One temple, in particular, is worth mentioning and it is a call Sree Vallabha Temple in Thiruvalla. Fortunately, we reached here on a festival day and the environment was amazing. There were music concerts by accomplished artists, performances by kids and much more.
However, one thing that was unique about this temple is that there is a Kathakali Performance here every night for 364 days in a year from 9 PM to 4 AM. The performance is for the lord only and the artists perform their best just for the lord without any audience. This really moved us!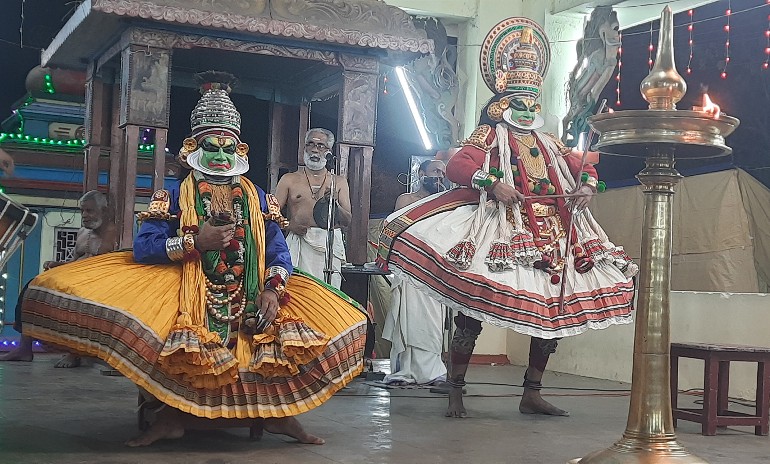 Also Read: This Uttarakhand Temple Is Believed To Be The Place Where Mahadev Got Married To Devi Parvati
Karnataka
From Kerala, we entered Karnataka and visited multiple places including some Shakti Peethams but the main target here was Hoysala temples.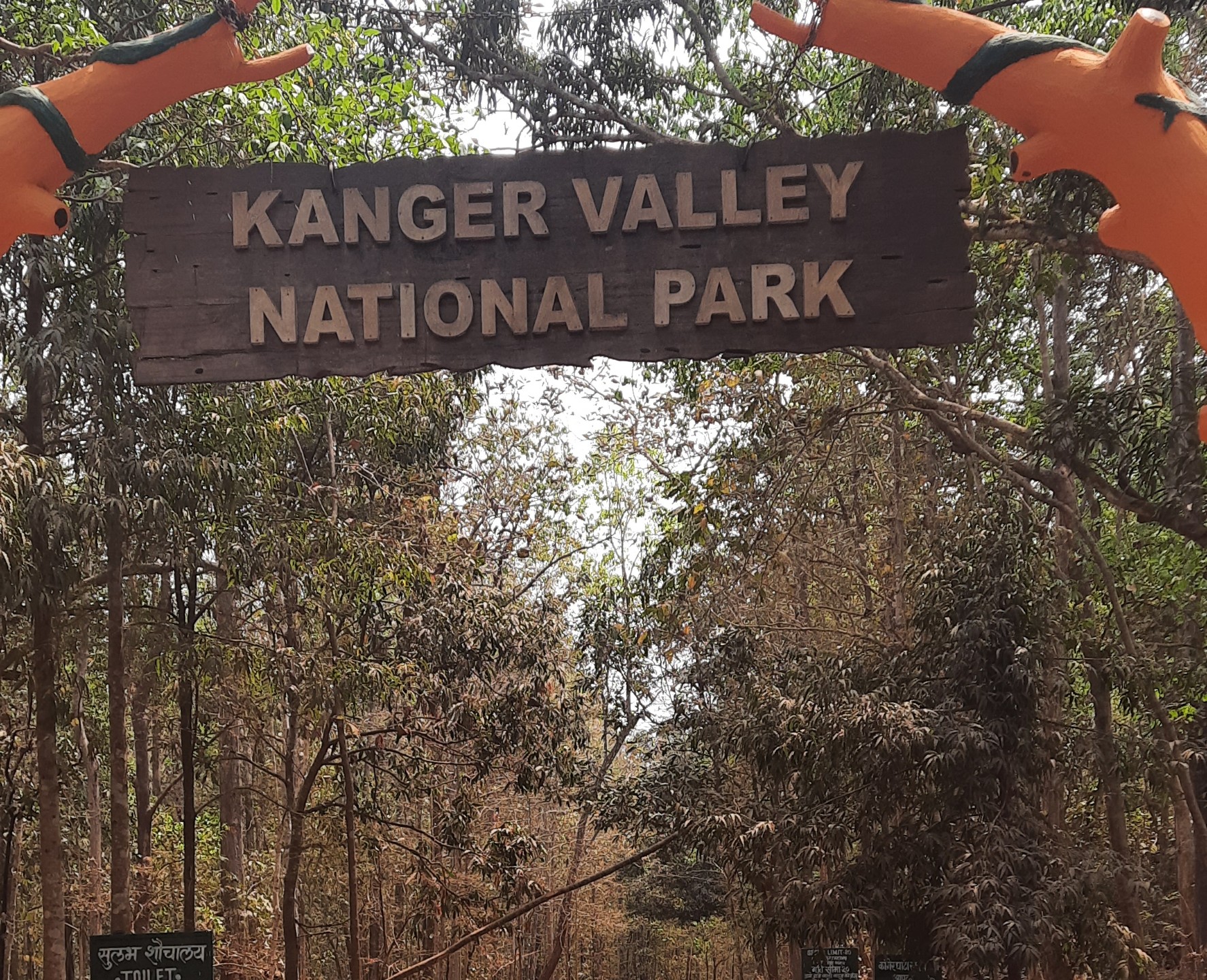 From here we started our journey back through Telangana/ AP and then to Chattisgarh where we experienced local culture and untouched nature in Jagdalpur, Kondagaon, Raipur, Bilaspur, etc.
As told to Suchismita Pal