The spread of coronavirus has affected us in more ways that we could have ever imagined. This lockdown is making us feel all the emotions at once. Moreover, it has taught us the value of even the smallest things in life. Specially Dilwalo ki Dilli feels everything a bit too much, right? Therefore, we asked few Delhiites what they are missing the most during this time. And here's what they shared.
Momos, aur Sirf Momos!
Hemant: I'm craving for momos more than anything else. Tried making it at home but failed terribly aur vaise bhi jo baat bahar ke momos mein hai spicy chutney ke sath vo ghar pe nahi. My craving has reached to a level where I am even dreaming about them in my sleep. Once the lockdown opens, I'm going to have steamed momos in the morning, tandoori momos in the evening and gravy momos at night. Scene sorted hoga!"
Adrak Chai At Chaayos, Filter Coffee At Coffee Home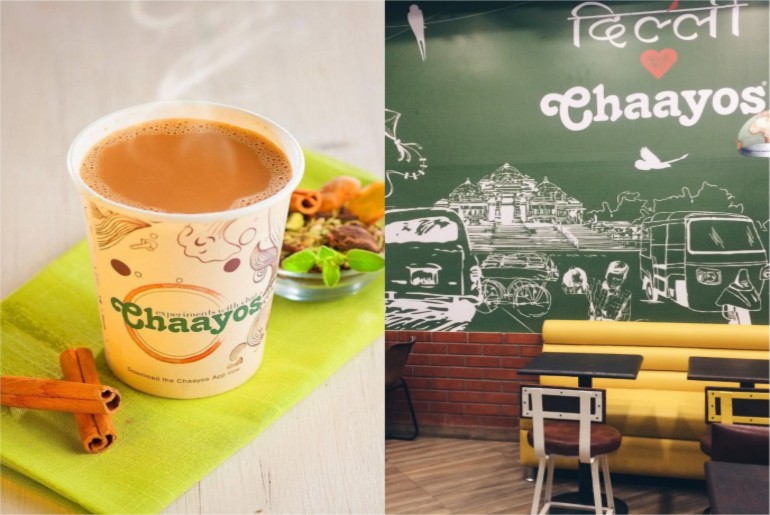 Also read: Tambola, Antakshari & Kirtan: This Is How Delhiites Are Socialising From Their Balconies During Lockdown
Renuka: I'm someone who goes to CP every other day, just to spend some 'Me' time and at times with friends too. Right now, I'm missing two places the most where I can go anytime and have a good vibe. It's M Block's Chaayos and its yellow vibrant walls and sabse sasta, Coffee Home. I miss Chaayos' Adrak chai and Coffee Home's Filter coffee. And there's one more thing that's been on my mind since days now. It's qawalli at Nizamuddin Dargah. I used to go there almost every Thursday and this is something that I'm missing like anything right now"
Travelling In A Metro
Mayank: Metro is the lifeline of Delhi. A lot of people commute through it everyday including me. And strangely, I'm missing traveling in it. It was my 'Me' time when I could do anything I want. I used to listen to songs, watch Netflix, take a nap, observe different people on the way. In fact, I'm even missing Delhi Metro's announcements these days. We don't realise but some things become a part of your daily life and it's one of that. Maybe that's why I'm missing traveling in a metro.
Shopping at Promenade
Prerna: Well, I'm a shopaholic. Feels like it's been ages since the last time I bought myself something. I'm eagerly waiting for this lockdown to end so that I rush to Promenade and buy all I want. You know what, I've made the list already.
Also read: Now You Can Earn Travel And Shopping Miles By Simply Staying At Home
Sarojini Nagar Ki Sasti Shopping 
Sunaina: No. What Sarojini market offers you, no one does. Good clothes at the cheapest prices possible. And to buy that, you just need one skill – bargaining. Why would I spend extra bucks in online shopping ya? For me, nothing beats Sarojini Nagar market. Hope this lockdown ends soon and I go buy some trendy clothes.
Night life And Parties
Yugal: I miss Delhi's nightlife and parties. Before lockdown, everything was going great. I used to go to parties at night clubs every other days. I had my scenes sorted with friends. We used to go to Privee, Key etc and party all night. We also used to go on long drives till Murthal in the midnight. I miss that fun with friends.
Ama Cafe's Tea & Punjabi Bagh's Chicken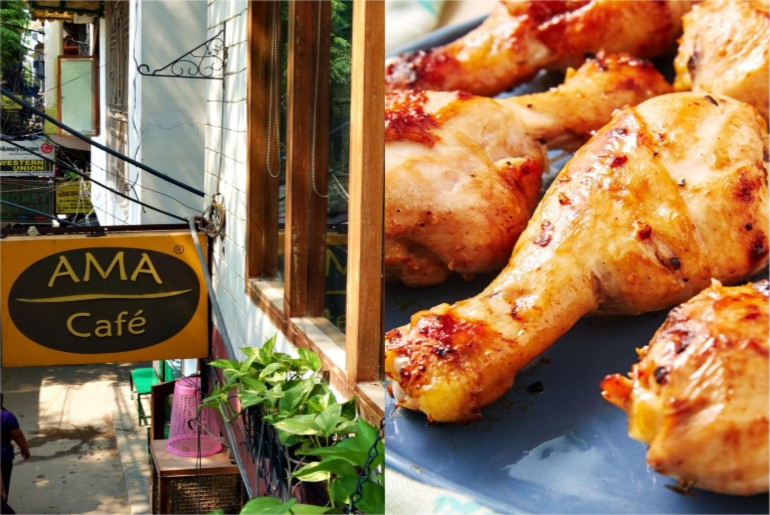 Sudhanshu: I live in North Delhi and I believe that it offers the best variety in food. Being a foodie, I used to experiment quite a lot. These days, all I crave for is Ginger lemon tea of Ama Cafe in Majnu ka Tila and also, Chicken Nihaari of Punjabi Bagh. One just can't make the same things with same taste at home. Though my mom tried making ginger lemon tea but it was not even close to Ama cafe's. Wish I get to have all that food soon.
Also read: 12 Places In Delhi That Serve The Oh So Perfect Butter Chicken
Gymming
Aditya: I wish I had a personal gym. Honestly, the one thing that I can't do without is gymming. There's no fun working out at home. Now that we can't go, I've got nothing to do and taking up an hour of the day in the gym would be great in isolation when we get bored. But unfortunately, that can't happen. I miss the vibe of the gym, the machines, music and all that sweat. It kept me high after all.
Salon Sessions
Roshni: I feel the PM should've understood that grooming is important to us girls. How can one live without a salon? I have to get my nailart, hair spa, manicure, pedicure done. I mean, there are so many things that need to be done right? I used to go to salon two days a week and now it's been much more than a month. I never thought it would happen to me.
Paharganj's Nukkad Tea & Zumba Dance 
Kunal: I'm missing two things during this lockdown. I'm a Zumba instructor and I own a dance studio in Delhi. The first thing that I'm missing is dancing with my students in the studio. That used to be my favorite part of the day when we danced our stress out. It used to make me happy and active. And there's one more thing that I can't do without i.e. Pahargarh ke nukkad ki Chai. On my way back to home, I used to meet my friends there and have tea. I miss our 'Chai pe charcha' sessions a lot.
Car-o-bar Scenes & Baljeet's Amritsari Kulche
Arjun: Drinking with friends in the car, which is called 'Car-o-bar' for us was indeed the best time of the day. Now what we all can do is video call each other and rant about this situation. For obvious reasons, not everyone can have a booze at home. And drinking and chilling with friends has its own fun. It was our way of de-stressing ourselves after a long day at work. So that's one thing along with the craving for Baljeet ke Amritsari Kulche. I often used to have that for my Sunday brunch.
There are many things that make us happy in different ways. Be it food, drinks, travel, some place, or just meeting and chilling with friends. And we bet that we all are missing something or the other during these lockdown days. But for now, all we can hope is the situation gets better out there soon and we start doing what makes us happy again.