As one of the main centres of Jain pilgrimage in Dakshina Kannada, Moodabidri is located in Karnataka. Moodabidri is also known as the Jain Kashi of India because of many Jain temples located here. The temple town is home to about 18 Jain Basadis and one of these temples is the beautiful Saavira Kambada Basadi. The most unique fact about this temple is that it has about 1000 pillars and no two pillars are identical. 
Saavira Kambada Basadi In Karnataka
Karnataka is blessed with the most beautiful temples and blissful towns. One of these is Moodabidri. A distinctive feature of this beautiful temple, Saavira Kambada Basadi are its magnificent pillars. The temple's name itself when translated from Kannada means thousand pillars temple. The temple is also known as Chandranatha Basadi or Tribhuvana Tilaka Chudmani Basadi which means crown jewel of the three worlds. The then local chief, Devaraya Wodeyar designed the temple in the year 1430. The beautiful temple with 1000 pillars took about 31 years to complete. The temple has three storeys and the uppermost one is open only once in a year for the devotees. The inner sanctum of the temple has an 8 feet tall idol of the 8th Jain Thirthankara Chandranatha Swamy made out of Panchdhatu (5 elements).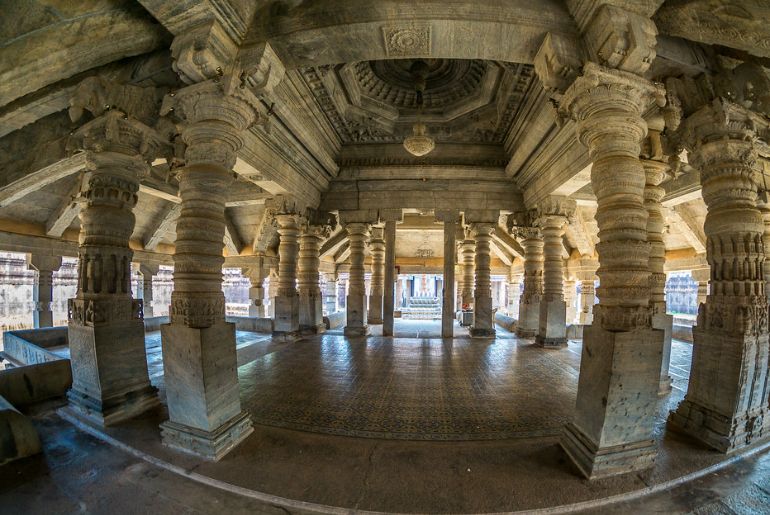 Also read: 5 Breathtaking Buddhist Temples You Need To Visit In India
No Two Of The Thousand Pillars Are Identical
Saavira Kambada Basadi is a pure architectural marvel with seven mantapas. Anyone who looks at the structures is captivated by their breathtaking beauty and the exquisite sculptures that adorn them. The most interesting fact about this place is that no two pillars out of the thousands are the same. Visitors can't help but remark how the sculptures have carved the stones with exact measurements despite the absence of modern technologists, giving the area a perfect symmetry. The carvings on the pillars speak about art and culture of the ancient times. In front of the temple, a 50-foot-tall monolith known as Mahasthamba, also known as the Giant Pillar, is placed.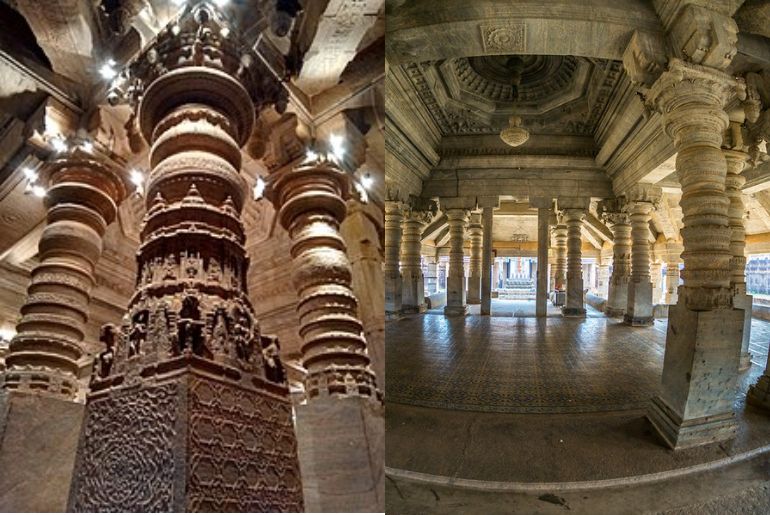 Also read: Murudeshwar Temple In Karnataka Is Surrounded By Water On All Three Sides