Planning a trip to Kerala and unsure about where to visit and explore, what to eat, and where to stay? Well, we have got you covered on your accommodation situation. There are so many unique resorts there with distinct features and specialties. This time we are talking about a resort in Kerala that comes with the most blissful views of the ocean and a huge swing to spend time in serenity. Say hello to 'Oceano By Trouvaille' in Oceano Cliff Rd near Perumkulam. This resort in Kerala is just the perfect stay for a dreamy vacation.
This Resort In Kerala Is Closer To Touristy Locations
Oceano By Trouvaille is only 50 metres away from Aaliyirakkm Beach amidst the tranquility of the ocean. Within small proximity, visitors can explore Varkala Beach, Janardhanaswamy Temple, and Varkala Cliff from this resort. Guests can easily reach the place as Thiruvananthapuram International Airport is the closest airport and it is only 35 km away from the stay.
View this post on Instagram
Also read: Iconic Vizhinjam Lighthouse in Kerala Reopens After 2 Years
Staying Here In Sunny Days Is A Beautiful Experience
Nestled amidst nature away from the crowd, this cliff stay is surrounded by the ocean, greenery, and all the beautiful aspects of nature. This resort in Kerala comes with mesmerising views. Oceano By Trouvaille boasts an in-house restaurant, free private parking, a garden, even and a private beach area. Its huge infinity swing is the highlight of the stay. Kerala is already a paradise for people who love Tropical vibes. This resort is just like a cherry on top that enhances the beauty of your trip to God's own country.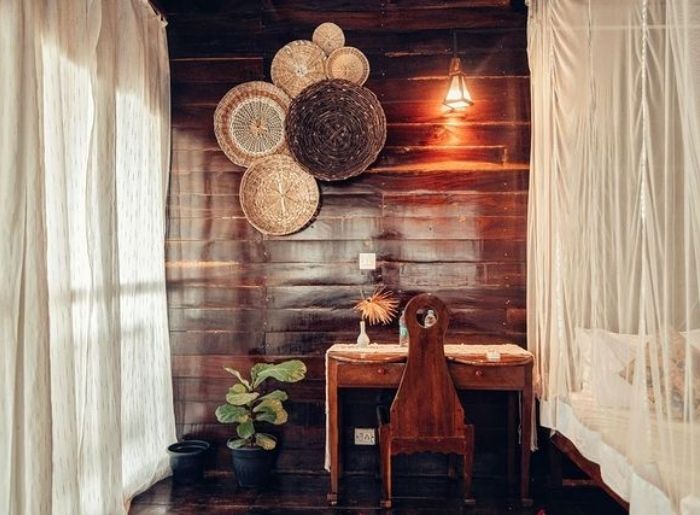 Also read: 5 Stunning Infinity Pools In Kerala That Will Keep You Submerged All Day 
This sea-facing property is indeed a great option for accommodation amidst nature and also all the touristy destinations. Spend time in serenity and witness the most beautiful sunsets and the skies of Varkala!