Getting to a food truck for a quick bite can be quite satisfying, but wouldn't it be awesome to dine in a food truck and enjoy your meal? Well, this restaurant in Ahmedabad is making your fantasy a reality with a full-service double-decker bus. The team of Hijack 2.0 have posted a couple of videos and images of a restaurant bus on wheels on Instagram, and it is far from your average window truck.
Also read: Explore New Attractions Of Delhi In Hop-On Hop-Off Buses From 2021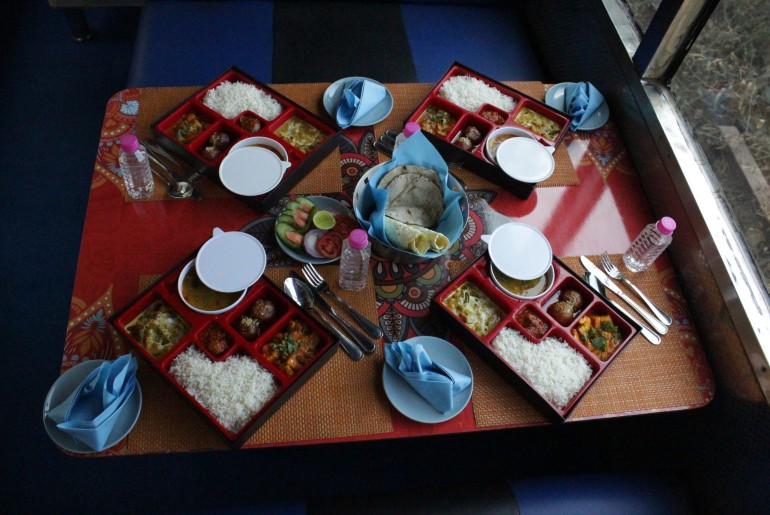 Enjoy The Wind On Your Face With Your Meals
The bus spans the size of an average public-transit vehicle except that you will be able to sit in cosy booths to dine on. You can book a table any day on this moving double-decker restaurant. Once you are on board, they will make you sing and have fun like a child. Here, you will be served a fixed five-course vegetarian meal. Enjoy the wind on your face with your meal. The last 20 minutes on the bus is for you just to have fun and take pictures at various vantage points. Go On An Epic Bus Journey From Delhi To London In 70 Days Covering 18 Countries.
Book The Bus For Private Celebrations
You can also book the bus for a private trip and celebrate your birthday and other occasions. Get the bus decorated and take your friends and family out on an unforgettable ride. This two-hour ride will have customised food options from Novotel. If you are looking for an innovative, yet unique experience get Hijacked in this food bus. This Old Bengaluru Bus Is Now Converted Into A Solar Powered Toilet For Women.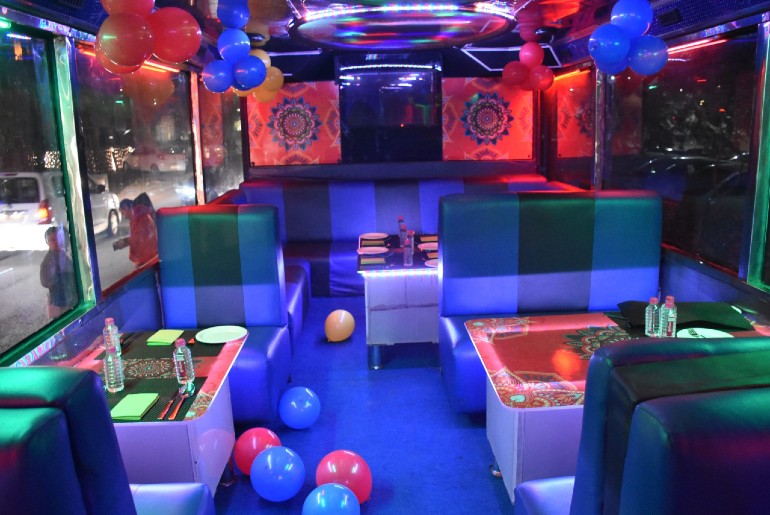 Get A Chance To Customise The Food & Decorations
Hijack is available for private bookings, and so, you can book the entire bus, or any of the decks. They are also open to customising the timings for you, the decorations and the music you want. They will also customise the food for you courtesy their F&B Partner Novotel.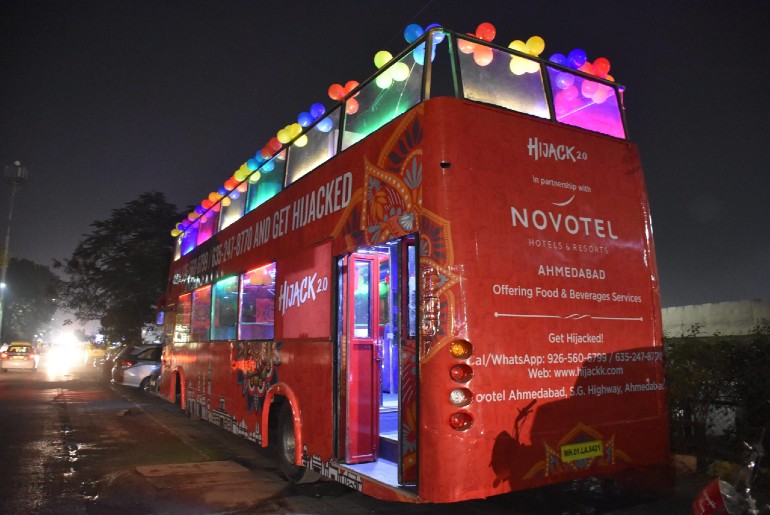 This mobile-dining hybrid is nothing short of a dream come true for food adventurers, but it is also a hopeful look at the incredible future of food trucks. We hope to see one of these rolling around our neighbourhood soon!