Under 140 Characters
Tree House Hideaway located in Bandhavgarh is serving us ultimate getaway goals and we are here for it.
What Is It?  
Tree House Hideaway, spread across 21 acres of land, provides you with an option of either experiencing the snug life inside the rooms or venturing out in the tiger-infested wild. The property has its resident species of birds, reptiles and animals residing around the forest trees and over time the area has now become a small secure park for them.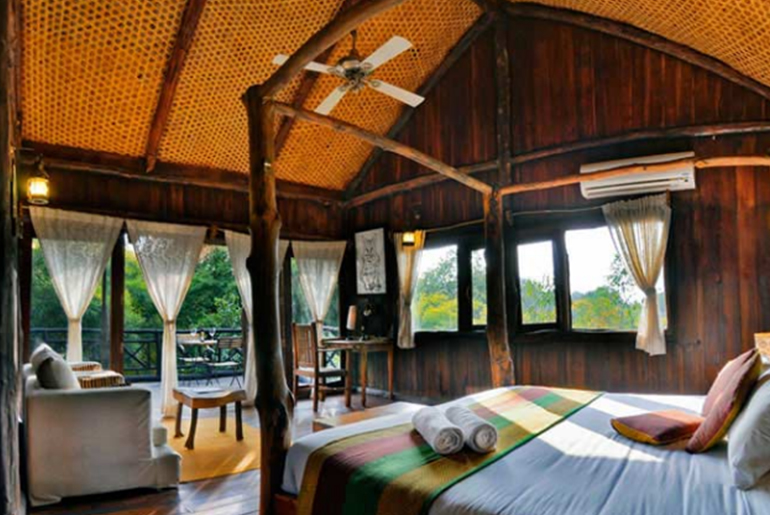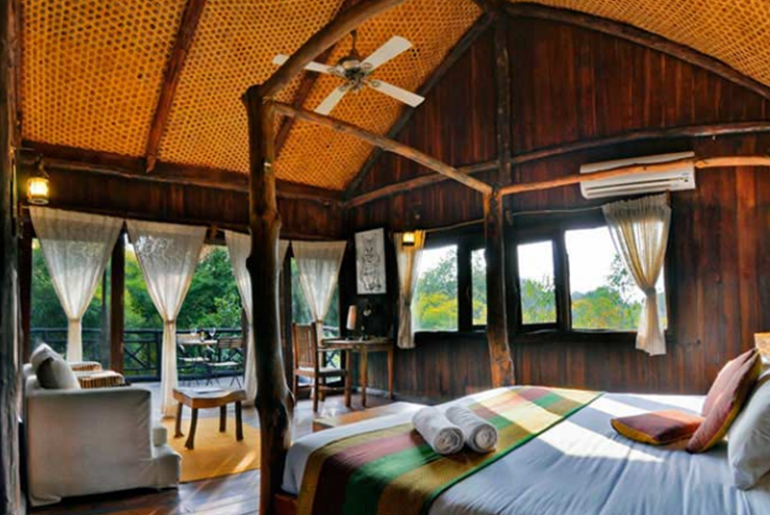 Spend your time unseen and undisturbed in the intimacy of the 5 tree houses, the doors of which opens to acceptable elegance complementing the outside world. The interiors are a fusion of contemporary design and traditional jungle living with earth tones and eco-0essentials.
The tree houses, priced at an average of  ₹21,000 per night, are equipped with washrooms, air conditioners, a living area, mosquito netting, writing table and chair, and loungers in the balconies.
Also Read: Experience The Divine Ganga Aarti At Varanasi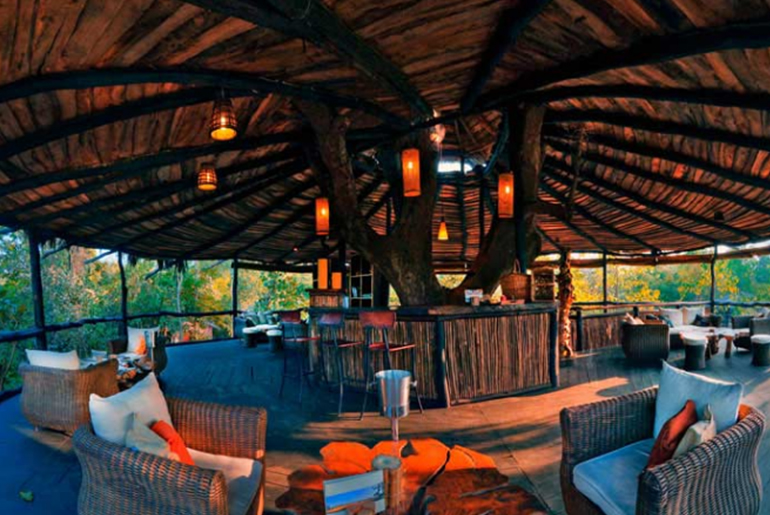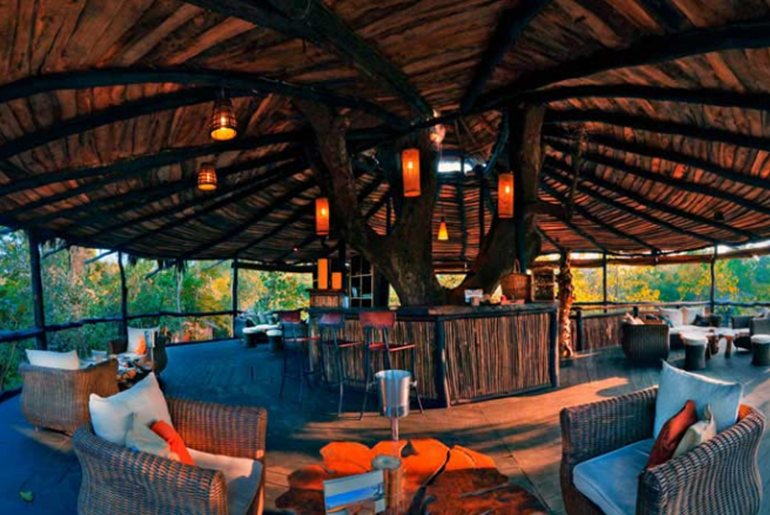 The dining hall, built around a century old Mahua tree, consists of two levels. The ground level serves as a cozy dining hall and the upper floor as a bar cum lounge area. Dining hall offers Indian, Continental and Barbeque meals personalized to requirements of the guests.
The Lodge also has a Machaan overlooking a water hole frequently visited by wild animals.
Also Read: The Glasshouse On The Ganges Is The Perfect Place To Go For A Peaceful Weekend
What Else? 
This getaway offers you with an opportunity of going on Jungle safaris and exploring the Bandhavgarh National Park. The Park is known to have world's highest density of Bengal Tigers. Apart from tigers, you also get to see leopards, Spotted Deer, Sambhar Deer, Barking Deer, Wild Boar, Indian Gaur and Jackal.
Also Read: The Serai Located In Jaisalmer Deserves To Be On Your Bucket List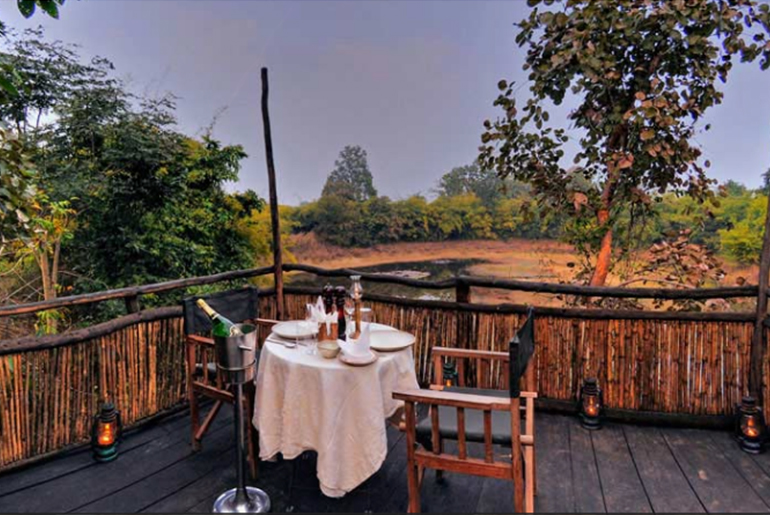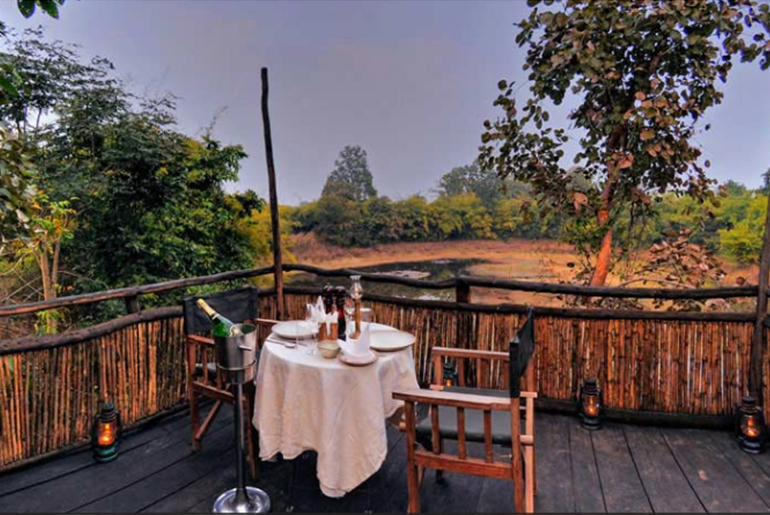 Located about 4 hours from Jabalpur airport, Tree House Hideaway is the perfect place to go to on a long weekend. Book Here
Address: Umaria-Badhavgarh Road, Umaria District, Vijarhia, Madhya Pradesh 484661
Contact No: +91-8800637711
Tariff: Average of ₹21,000 per night