India's star javelin thrower Neeraj Chopra made everyone super proud at the Tokyo Olympics 2021 by winning a gold medal. So, are you wondering what star athletes like to eat or what's their daily diet or guilty pleasure like? Well, Neeraj Chopra revealed to ESPN that our desi pani puri is the best street food snack for athletes. Read on for all the deets.
Here's Why Neeraj Chopra Feels Pani Puri Is A Good For Athletes
Champion Javelin Thrower stated to ESPN that he feels there's no harm in eating pani puri. In his opinion it's the best street food for athletes, ofcourse not to have on a daily basis. The reason behind this is that pani puri consists mostly of water that fills your stomach. While the papri is big, there's a very little amount of flour in it. Neeraj Chopra says that there's as much flour in the papri as there is in rotis. Pani Puri also has very little spice in it but it's mostly water. So these are some of the reasons why pani puri is a great street food for athletes, according to Neeraj Chopra.
Also Read: Gujarat Has A Contactless Pani Puri ATM For The Hungry Foodies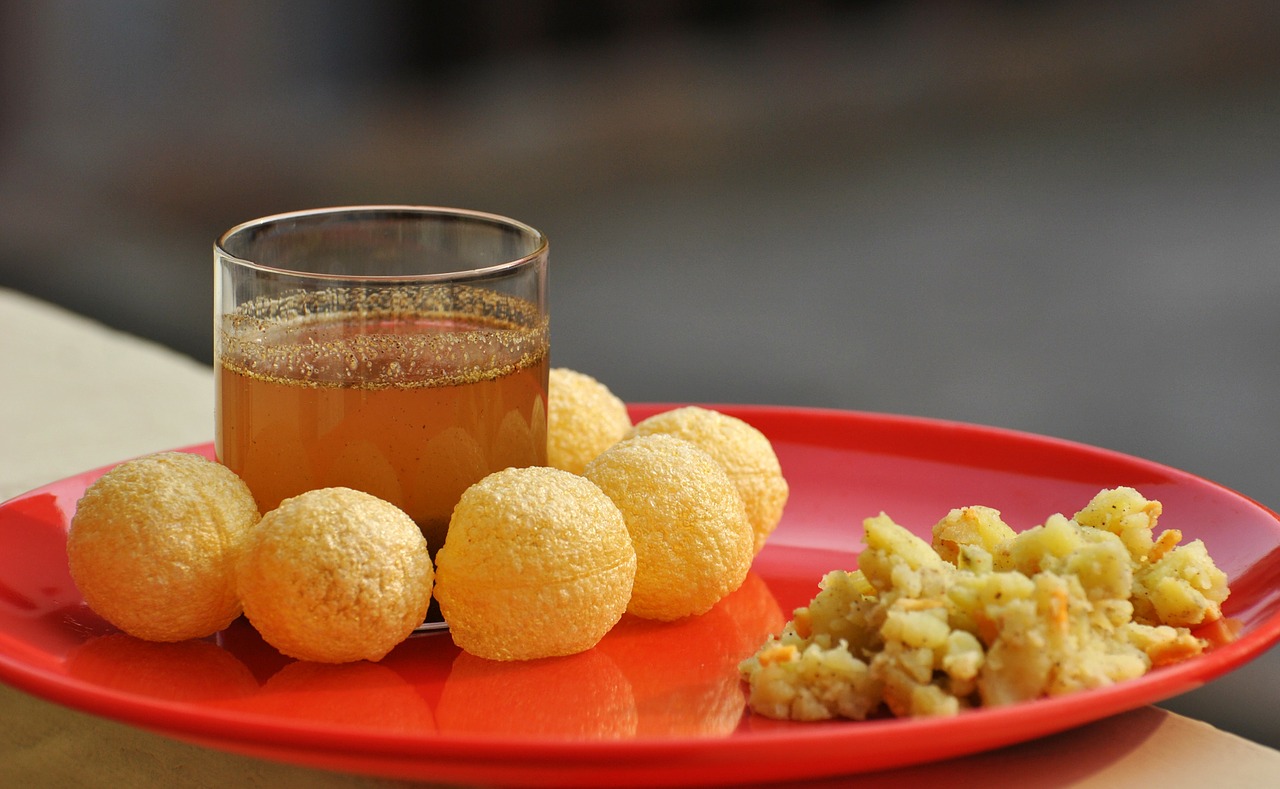 Also Read: 10 Different Types Of Pani Puri That Will Make Your Mouth Water
What's Neeraj Chopra's Cheat Meal?
Interestingly, the Olympic Javelin thrower is a good cook who's proud of his namkeen chawal (Spicy rice). When asked about a cheat meal after a win in an interview with ESPN Neeraj Chopra said that he usually likes to have something sweet. But he restricts the amount of sweets he eats. But he really likes a homemade churma, which is crushed roti with ghee and sugar. This is something he normally can't eat while training so it's a cheat meal.
Also Read: Mirabai Chanu Of Tokyo Olympics Is From This Scenic Northeastern Village
One meal he can eat any time of the day is bread omelette. Neeraj Chopra eats this more than any other meal. So, if you're looking for a mean bread omelette we suggest you visit Delhi's Sardarji Omelette Wala.