Thought Dubai was only for the rich? Well, you might be wrong! While the city is flooded with a whole lot of fancy things to experience, it also has a host of fun things you can enjoy in under AED 10. From getting a dose of Dubai's history to savouring lip-smacking street food, there's a lot you can do in Dubai for AED 10.
1. Get A Dose Of History At The Dubai Museum
Situated in the buzzing lanes of Bur Dubai, the Dubai museum has an architecture which dates back to centuries. The museum has an interesting collection of things, giving you a glimpse of what the city was like before glamour and glitz took over. There's also an in-house souvenir store which lets you take home a piece of Dubai's rich heritage.
Price: AED 3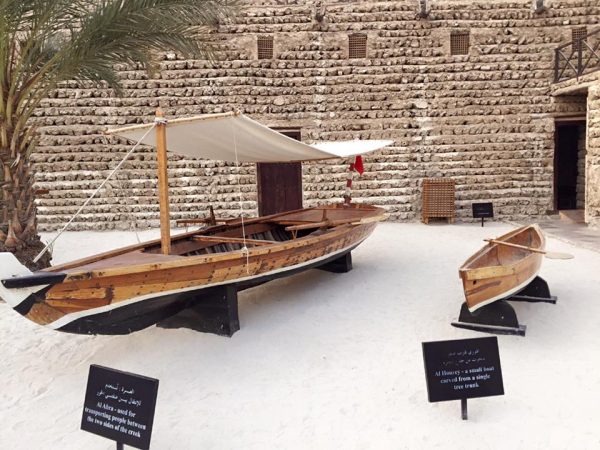 2. Explore Al Seef
The newly furbished waterfront is decked with an array of restaurants, cafes and of course breathtaking views. The entry is absolutely free, so you can head here for a lazy stroll along the waters or to grab a quick bite in the uber-plush cafes. And as you walk, don't forget to marvel at the Emirati architecture.
Price: Free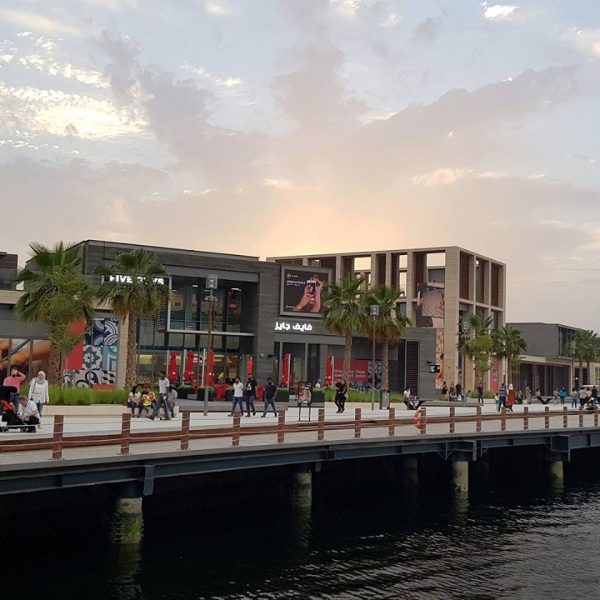 3. Hop On To An Abra
This is ideally the first thing one would do when in Dubai! The good old Abra ride will set you off by just AED 1. Hop onto the ancient boat and enjoy the stunning views as you cross the Dubai Creek. The boat ride is the fastest and the cheapest way to get across the creek.
Price: AED 1
4. Grab A Burger At Jabal Al Noor
Feeling a little peckish? Head to Jabal Al Noor to satiate your 4:00 pm hunger pangs. This age-old cafeteria serves the best burger all for AED 10. You could either bite into a juicy chicken burger or get a little adventurous and try their Jumbo prawn burger- all for AED 10! The cafe also has Shawarmas, juices, sandwiches, and other knick-knacks.
Price: AED 10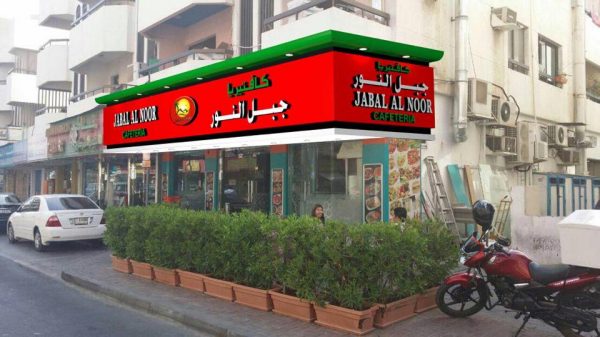 5. Enjoy the Dubai Fountain
Coming next, is the world's biggest mall- the Dubai Mall. Wondering how a mall can be on the list of free things to do in Dubai? Well, we wouldn't suggest this as a prime shopping spot (unless you're thinking luxury fashion). However, head here if you want to watch the famous Dubai fountain show. Better yet, the show is absolutely free! The world's largest dancing fountain, the Dubai Fountain shoots up to 500 feet in the air. The fountain's lighting was designed by WET Design, a California-based company. Over 6,600 WET lights and 25 colored projectors are used to illuminate the fountain.
Price: Free
6. Take A Stroll At La Mer
What's a vacation without some sun and sand! La Mer is one of Dubai's most gorgeous beaches and sprawls across 13.4 million square feet. The beach is divided into three zones, each replete with an impressive lineup of shops and eateries. The beach also boasts water sports, beach beds, cabanas, play areas for kids, and a trampoline park called Hawa-Hawa. So, if you want to put your feet up after a hectic day at the mall, you know where to head!
7. Ride The Dubai Metro
What's a Dubai trip without a metro ride! Get onto to the front carriage of the metro and you'll feel like you're in a sci-fi movie. You can scrape through the sky-high towers, and catch a glimpse of the ultra modern metro stations that look like space ships. You can take a metro ride  from Old Dubai to Jumeirah for around AED 6.5 or less, kids under 5 travel free.
8. Ride The Dubai Trolley
If the metro does not excite you, how about taking a ride in a vintage trolley? The world's first zero-emission, hydrogen-powered trolley car links all of Downtown's major attractions, with stops at three prime stations. Well, who would mind a fancy vintage ride after a long day at the mall? Even better, its free! So, you can just hop and on off at one of the stops.
9. Picnic At Zabeel Park
One of the most gorgeous parks in Dubai, the Zabeel park has remained a favourite among residents for years now. Make your way into the park and have your own private picnic in the park. Don't forget to pack some sandwiches and knick-knacks! You can also get up close and personal with the Dubai Frame. Well, getting to the top will cost you AED 50, but marveling at the frame from below is definitely not a bad idea we'd say.
Entry fee to Zabeel Park: AED 5
10. Binge On Meena Bazaar's Street Food
It's not just in India that you will find road-side paani puri and sandwiches. Dubai has it in pockets too and Meena Bazar tops the list. So, whether you are craving chaat or sandwich, the Bazar's street food has it all and at a very reasonable price. Apart from treating foodies to a range of delicacies, the bazaar is also a haven to shopaholics. While it is famous for gold, the stores here also sell clothes, bags, perfumes and more. In short- a one stop shop! So, head here, shop till you drop and treat yourself to scrumptious street food- Definitely the perfect end to your happy holiday!
Price: Entry into the Bazaar is free