Under 140 Characters
The Sultan Qaboos Grand Mosque in Muscat, Oman is a spectacularly lavish place of worship & was built on the royal orders of His Majesty Sultan Qaboos bin Said. Here are top 6 reasons why you should visit this grand mosque.
Symbol Of Religious Tolerance
The beautiful pillars in the main prayer hall of the mosque are inspired by Catholic Churches in Italy as a representation of religious tolerance in the country. HM Sultan Qaboos of Oman is a lover of peace, unity & humility. The nation has many churches & temples that allow people to freely practice their religion.
Architecture From Around The World
The mosque took 6 years & 7 months to build & material used in its construction spans from across the globe. To name a few, the walls were built with 300,000 tonnes of Indian sandstone, the beautiful stained glass windows are from France, teak wood from Burma & marble flooring & chandelier from Italy. The marble flooring is so special that it never heats up no matter how hot the temperature is outside & the longer you stand on it, the cooler it gets.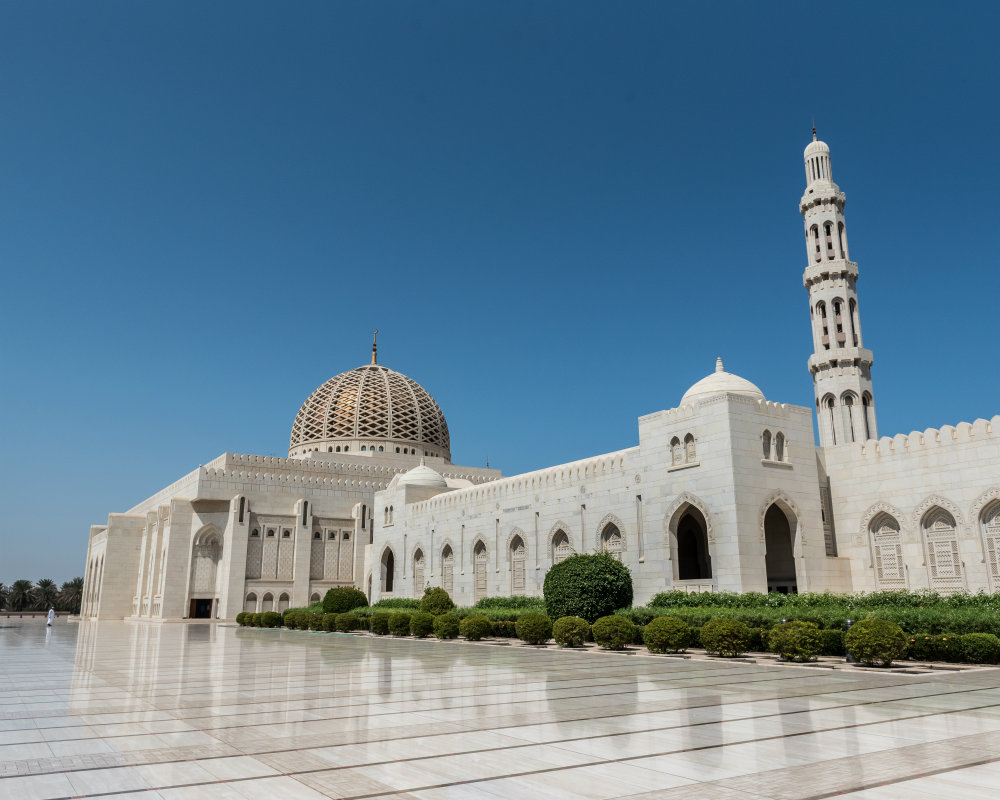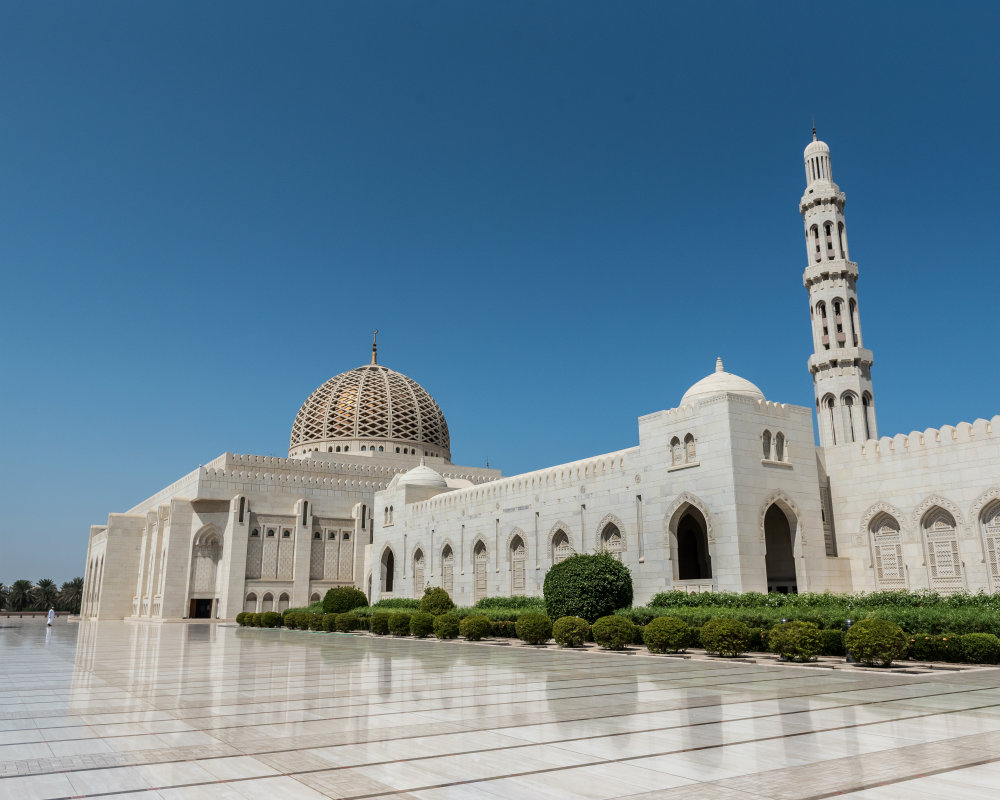 World's Second Largest Carpet
The record-holding hand-woven carpet took 4 years to produce & was once the largest carpet in the world. Placed in the main prayer hall, this gigantic Persian carpet measures over 70 × 60 meters, & covers the 4,343 square meter area of the praying hall, all in a single piece. It weighs around 21 tonnes & has 28 colors in varying shades, the majority obtained from traditional vegetable dyes.
World's Second Largest Chandelier
As you walk into the main prayer hall the first thing you'll notice is the extravagantly massive chandelier which boasts to be the second largest in the world. The chandelier is 14 meters tall, weighs 8.5 tonnes & includes 600,000 Swarovski crystals, 1,122 halogen bulbs complete with dimming system. If you're wondering how the lights get replaced when need be, there's a staircase for maintenance within the chandelier. Thirty-four smaller chandeliers of the same design are hung in other parts of the building.
Worshippers Capacity
The grand mosque occupies 416,000 square meters and the complex extends to cover an area of 40,000 square meters. Worshippers capacity in the main musalla (prayer hall) is over 6,500, while the women's musalla can accommodate 750 worshipers. There is an outer paved ground that can hold 8,000 worshipers as well an additional space available in the interior courtyard and the passageways, making a total capacity of up to 20,000 worshipers.
Center For Learning
A beautiful center for learning about Islam is placed on the mosque premises where you will be greeted by Omani women & offered the local dates & tea. The women give deep insight on Islam & the intricacies of the grand mosque. Visitors are invited to take a seat & read from the collection of books placed.