Mumbai is many emotions but one thing Mumbai loves to do is well, partying! Dance till you drop to the newest, trending and happening places in the city at these 17 best clubs in Mumbai. Music, food, ambience, crowd, interiors, events – we all have our preferences. Welcome to the LITest list of the year.
1. Luna Nudo, Lower Parel
If you are a party animal this place has to be on your list. They have ladies night on Wednesday and the weekend is LIT at Luna. The DJ plays a good mix of house, hip hop, trance and you can thumka to some Bollywood too. The food is amazing with a breathtaking view from the 37th floor and you will always see a celebrity partying here.
Address: Luna Nudo, Level 37, The St. Regis, Lower Parel, Mumbai
Approx Cost: Rs 2500
Rating: 4/5
2. Yeda Republic, Juhu 
Partying in the suburbs? We've got you a late-night saviour. This is the only place that's open when everything else shuts early. The staff is dressed in quirky outfits, they have a big smoking room, enough tables for people to chill and they offer delicious food. It can get really crowded on the weekend and you won't have space to dance, so go prepared and have a lovely time. You can also dance with the two cute dwarves in their pirate uniforms who dance all night with the crowd.
Address: Yeda Republic, Hotel Ramee Guestline, A B Nair Road, Opposite Novotel, Juhu, Mumbai
Approx Cost: Rs 2000
Rating: 3/5
3. House of Nomad, Bandra 
At the very tip of Bandra, at Taj Land's End, you will find a place to party that you wish would never end. Prepare for trippy music with a great crowd and some hob-knobbing with Bollywood celebrities. It's a small space, not very spacious but good enough to have a groovy night and the cocktails here are to die for!
Address: House of Nomad, Taj Lands End, Bandstand, Bandra West
Approx Cost: Rs 3000
Rating: 3/5
4. Barrel Mansion, Vile Parle 
If you love Bollywood and like to trip on the crowd then you have to visit this place! It's quite spacious when you compare it to other Mumbai clubs. There's a separate section for VIPs and a dedicated dancing area, which we have to say is the highlight of the place! The lighting, the music & the crowd is all fab and if you want to party like no one's watching, this is the place to be!
Address: Barrel Mansion, Ground Floor, Sahara Star Hotel, Western Express Highway, Near Domestic Airport, Vile Parle East, Mumbai
Approx Cost: Rs 4000
Rating: 4/5
5. Estella, Juhu
One of the classiest places in Mumbai, Estella in Juhu is the perfect place for a sundowner. Wondering why we've added this place to our list? Because the real party starts once the sun sets & you get it to do it with Juhu Beach as your backdrop. The crowd is great, the food is yum and it should definitely add it to your list for some late-night chill scenes.  Take out that dress or shirt you love and go partying at Estella.
Address: Estella  Ground Floor, Nichani Kutir Building, Opposite HDFC Bank, Juhu Tara Road, Juhu, Mumbai
Approx Cost: Rs 3000
Rating: 4/5
6. Dragonfly Experience, Andheri East
Dragonfly is a newly opened place in Mumbai and we assure you that you're going to fall in LOVE with it. You know how some places just give you the right vibes, Dragonfly is definitely on that list. The bar is huge and they've got the craziest interiors. There's even live performances on the weekend. Do we recommend this? Absolutely!
Address: Dragonfly Experience The Orb, Chhatrapati Shivaji International Airport, Near Andheri East Station, Mumbai
Approx Cost: 2000
Rating: 4/5
7. Dirty Buns, Kamala Mills
This is a very cute yet retro place that you will fall in love with. The crowd is very niche and classy and guess what? It's not even that expensive! PS: You will also see known faces from the Bollywood industry. Put on your party shoes and get ready to groove to some chill music.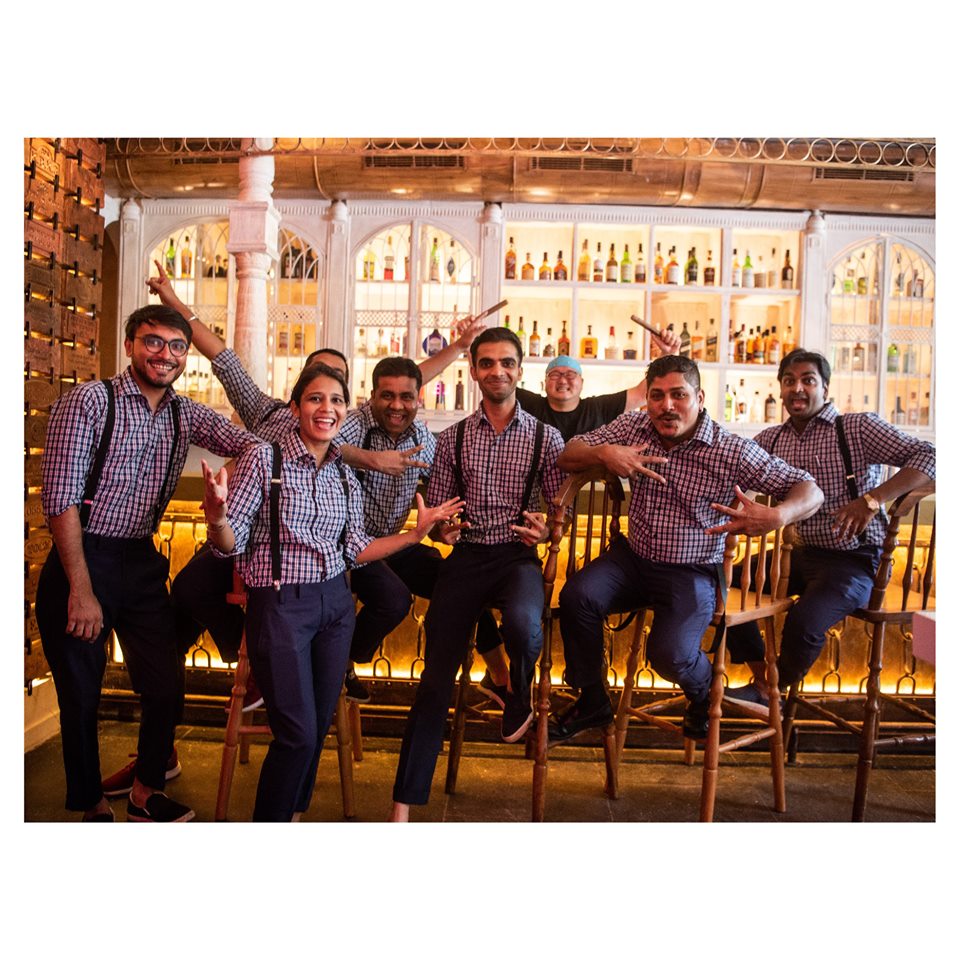 Address: Dirty Buns, Ground Floor, Trade View Building, Kamala Mills, Lower Parel, Gate no 4,  Mumbai
Approx Cost: 2000
Rating: 4/5
8. Play The Lounge, Andheri East 
Everything about Play the Lounge screams FUN! It's spacious, has great food, great vibes, and most importantly great lights. The ceiling looks like a thousand stars which will flood your Instagram page. The music is amazing and definitely among the best lounges in Mumbai that you need to go get grooving.
Address: Play The Lounge The Orb Chhatrapati Shivaji International Airport, Near Andheri East Station, Mumbai.
Approx Cost: 2000
Rating: 4/5
9. Escobar, Bandra
This place is probably among the oldest clubs in Mumbai. It's honestly really hard for a place to stick in Mumbai. Just take Trilogy Mumbai, for example and you'll know what we're talking about! Esco has a quirky charm to the place that has the youth flocking in. There's both and indoors and outdoors section, making it the perfect place to chill.
Address: Escobar, 4th Floor, VN Square Linking Road, Bandra West
Approx Cost: 3000
Rating: 4/5
Also Read: Top 10 LGBTQIA Friendly Cafes In Mumbai
10. Drop, Bandra 
Remember Royalty? Yes, its that place only. Drop in at Drop and enjoy a night of Bollywood and groovy music like no tomorrow. It may be super crowded but the music, food, and people will keep you dancing all night. You just have to squeeze in and find your space to dance. Oh, and a special shoutout to the crazy LED screens that put you in the mood.
Address: Drop, Krystal Building, Waterfield Road, Linking Road, Bandra West
Approx Cost: 1500
Rating: 4/5
Also Read: 5 Late Night Delivery Services To Satiate Your Midnight Hunger Pangs In Delhi NCR
11. Wink, Cuffe Parade
To the townies, Wink is a must. It has a very chill and crisp vibe, heavy beat music and we guarantee you, your legs won't stop tapping. It may not be that big, but it's enough for people to dance and enjoy themselves and make some memories.
Address: Wink, Taj President, Cuffe Parade, Mumbai
Approx Cost: 4000
Rating: 3/5
Also Read: 10 Of The Best Ladies Night Deals In Mumbai
12. Matahaari, Worli 
When you want to go all 'mata' and don't want to think of what's going to happen next, definitely take your friends to Matahaari in Worli. You will get a very royal and shahi feel here thanks to the beautiful chandeliers and Raja and Maharani photos. The vibe is right, the appeal is right and the dance floor is right for a crazy night.
Address: Matahaari, The Atria Mall, Dr. Annie Besant Road, Worli, Mumbai
Approx Cost: Rs 3000
Rating: 4/5
13. Playboy Club, Worli 
The UV lights are the trippiest thing here! The laser lights at Playboy Club are so powerful that you will often see people playing with it and making structures. It has two sections – one is the dance floor and the second is the VIP. Both have their own appeal and is definitely a must visit!
Address: Playboy Club, Birla Centurion, Gate 2, PB Marg, Worli, Mumbai
Approx Cost: Rs 3000
Rating: 4/5
14. Su Casa, Bandra
Vibrant, hep & full of celebs! There's both Bollywood & English music at Su Casa and we LOVE this place. Show off your dance moves and don't forget to click a million pictures. The place is quite spacious, so get ready to show off your dance moves!
Address: Su Casa, The Bombay Art Society, Reclamation, Bandra West, Mumbai
Approx Cost: Rs 3000
Rating: 4/5
15. Kitty Su, Chakala
You will love the hippie vibe of this place. dance till you drop at the multitude of gigs happening here. The service & ambiance is great and you will definitely want to go back to Kitty Su Mumbai.
Address: Kitty Su, The Lalit Mumbai, Sahar Airport Road, Andheri East, Chakala, Mumbai
Approx Cost: Rs 3000
Rating: 4/5
16. Club Sirkus, Vile Parle
This place is literally a Sirkus on the weekends, if you are bored and want to go dancing like never before, this place should be on your list for enjoying weekend vibes and grooving to the music all night long, don't forget to dance your heart out on the dance floor.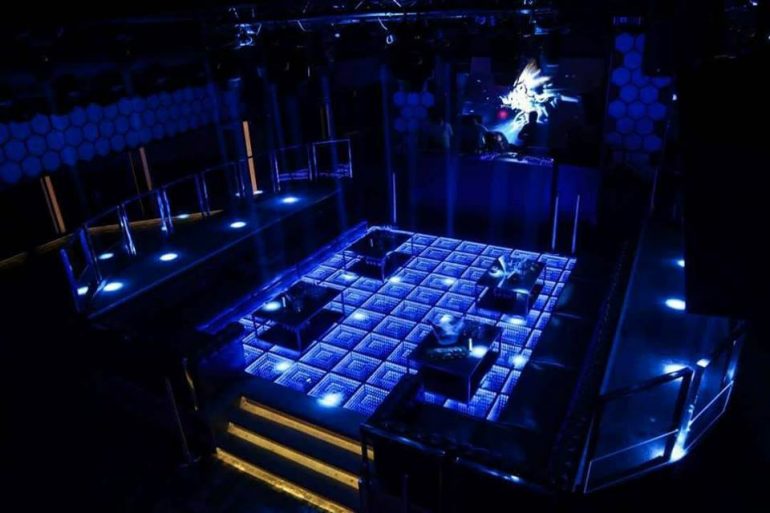 Address: Hotel Sahara Star, Opposite Domestic Airport, Vile Parle East, Mumbai
Average Cost: 3000
Rating: 3/5 
17. Tryst, Phoenix Mill Compound
One of the oldest clubs in Mumbai which will give you major throwback if you used to party here. It was the only place open until 5 am and it's still really popular with the college crowd. Tryst Mumbai should be on your party list because it's definitely among the top clubs in Mumbai.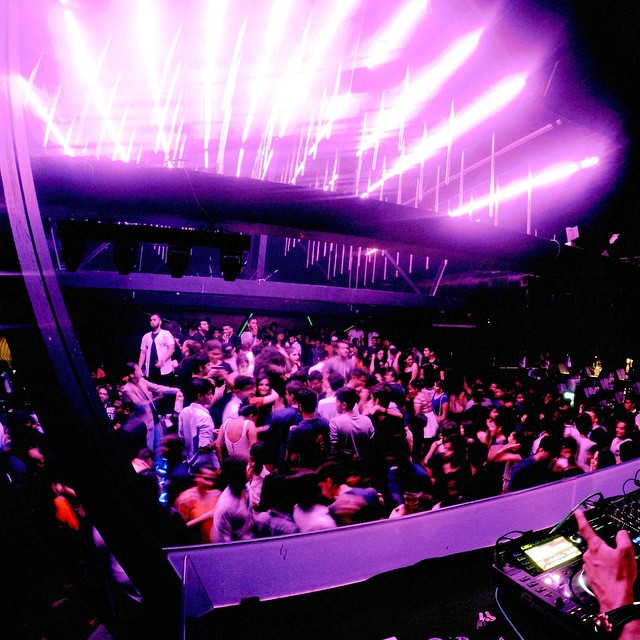 Address: 
Phoenix Mill Compound, High Street Phoenix, Senapati Bapat Marg, Lower Parel, Mumbai