If you're planning your next travel adventures and unsure where to go, why not lean into your zodiac sign's interests and strengths? There are. Are you an outgoing and adventurous Aries? No need for extensive research as we have rounded up all the best places you could travel in India. Read on!
1. Andaman & Nicobar Islands
Heading to an exotic and active location like Andaman and Nicobar Islands will ensure you have a dream trip. Here, Aries can fuel their wanderlust by visiting ancient, pristine beaches and backwaters and participating in water sports. The seafood here is so fresh, that it almost feels like you are eating it straight out of the water (which you are).
2. Tawang, Arunachal Pradesh
For the aeries, which is an adventure junkie, another great place to visit is, Arunachal Pradesh's Tawang. Sure it is the perfect place to go if you seek some peace. But the road to Tawang is so narrow that it can scare many brave hearts. Here, you can also go for treks and explore the raw, untouched natural beauty.
3. Cherrapunjee, Meghalaya
Another great place that syncs with Aries is Cherrapunjee in Meghalaya. Here you can go on an adventure trek to the living root bridges which occur naturally. Cherrapunjee is home to one of the most magnificent waterfalls here, including the Nohakalikai Falls and the Elephant Falls.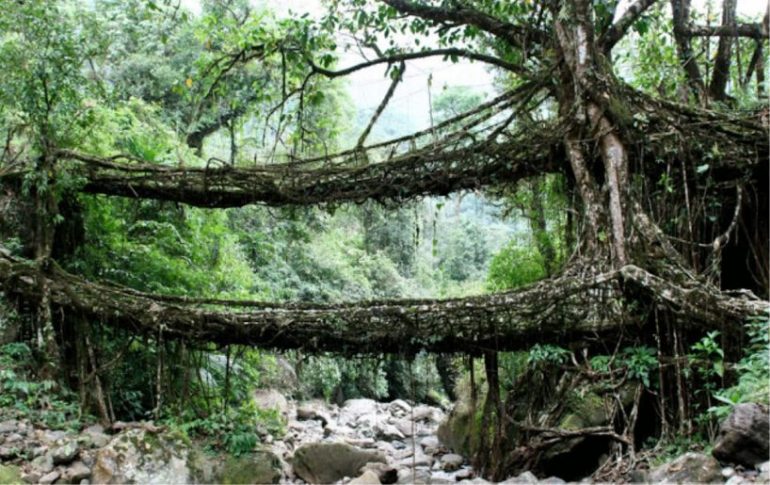 4. Ranthambore National Park Rajasthan
If you are looking for offbeat vacay spots in India, how about checking out a national wildlife park? Ranthambore National Park is the place if hanging out with tigers, langurs, and bears sound like a fun idea to you. Taking a jeep safari through the wilderness and have a one-of-a-kind vacation.
5. Spiti Valley, Himachal Pradesh
Did you say a road trip to Spiti valley? Count the Aries in! Nothing can beat the experience of navigating that rough terrain, while soaking in the panoramic view of cold desert mountains. If you are feeling too adventurous, you can explore the valley on your bike. Also, do not forget to visit all those stunning monasteries in Spiti.
6. Covelong, Tamil Nadu
Chennai is a lot about the beaches but if you are into watersports and activities like surfing, Covelong Point is the place for you. It has an immaculate beach with shacks to chill by the ocean and grab some food and drinks. Also, different kinds of music and yoga festivals happen here.
Which of these stunning destinations would you visit first?