Under 140 Characters
Travel to timeless Tuvalu which is one of the tiniest countries in the world.
What Is It?
After endless expanse of the beautiful turquoise waters of the Pacific Ocean appears the Tuvalu Country, with green islets ringed with coral.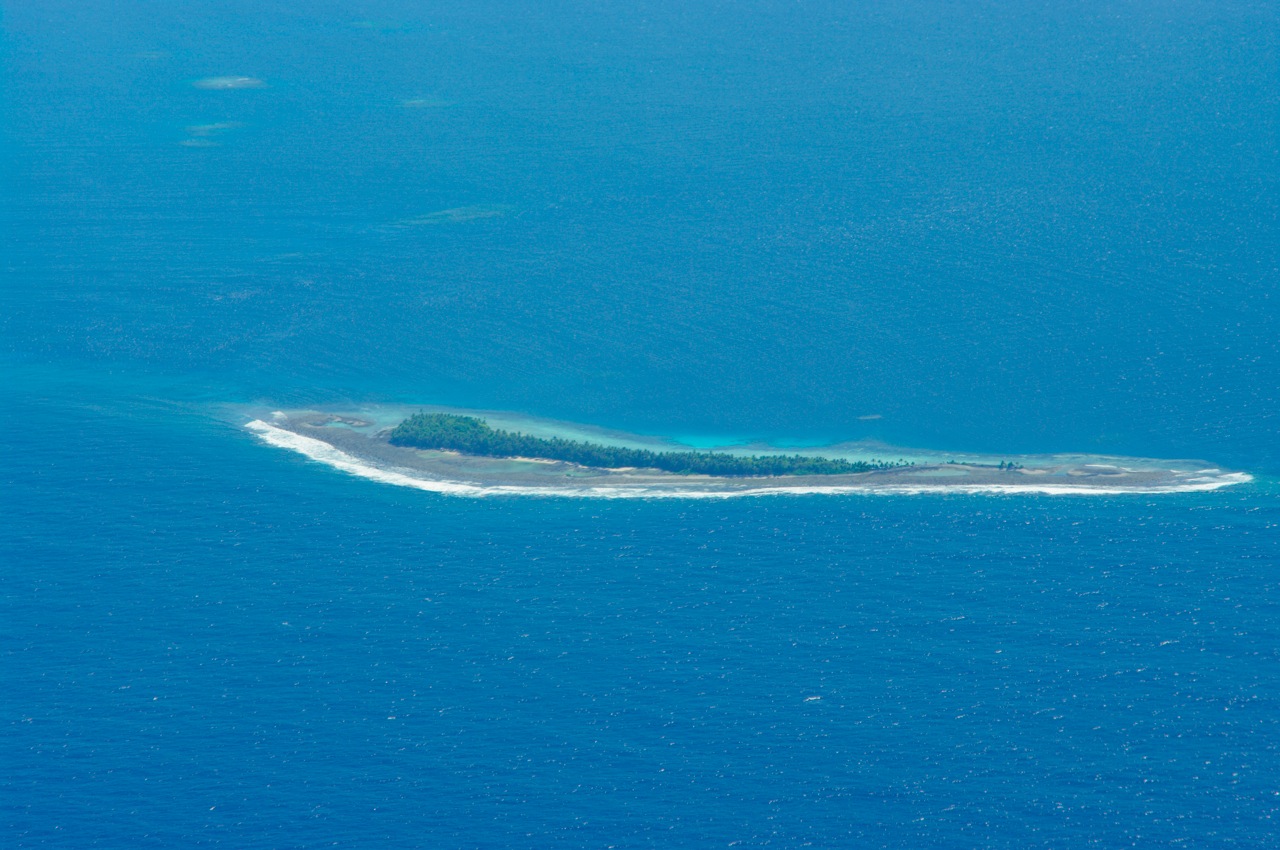 Tuvalu – one of the tiniest nations in the world is a volcanic archipelago, which is a group of 9 separate islands, 6 are atolls and 3 are reef islands in the Pacific Ocean. Tuvalu together totals only 25 square km in land area, which curves northwest-southeast in a chain that is 676 km long on the outer western edge of Polynesia. Formerly known as Ellice Islands, Tuvalu is located north east of Australia in the Pacific Ocean.
Tuvalu is classified by the United Nations as one of the world's peaceful least developed countries. It was one a British territory and became independent in the year 1978. It's a bit difficult to get here and so tourism is not very significant, which means lesser tourists and lesser chaos.
Also read: One Country, 115 Islands – Seychelles The Ultimate Travel Goal
What's In It?
With about 10,000 inhabitants, 8km of roads; There is only 1 hospital present on the main island of the island country Tuvalu. The main island is the Fongafale Islet (2.8 sq. km.) has an airstrip which is like a social hub for the locals, you can see kids playing on the runway or young men race up motorcycles.
The accommodation options in Fongafale are a government-owned hotel and about a dozen family-owned guesthouses and B&Bs on Funafuti's main island. The people here speak in Tuvalu or English and the currency is Australian Dollar.
Best Time To Travel
Mid-May to late October (It is relatively less rainy period, and also out of the cyclone season)
How To Get There?
You can also fly from Mumbai to Funafuti, Tuvalu. Funafuti is the international airport in this teeny tiny country.
What Can Be Done?
Chill by Beach
Being an island country, so small. Beaches are all around so, just have a good tan and beer by the beach.
Diving and Snorkeling
Experience the beautiful aquatic world in 33 sq km of lagoon, reef, ocean and island habitats. Tuvalu is truly inspiring a location for Scuba diving.
Yachting
Rent a yacht and explore the 9 islands of Tuvalu. Go island hopping, boating or a sport fishing excursion.
Cultural and Traditional Dance
You can also head to your nearest Maneapa which is a local town hall and attend traditional and cultural ceremonies here to feel closer to the culture of people living here.
Also read: The Vulcan Point Is In A Lake On An Island Which Is In A Lake On An Island
Touring the islands
Tour around the islands in a motorbike and live the natural beauty of the country.
What To Eat?
Tuvalu has a variety of food: Both local and global cuisine. Thought most restaurants sell nice filling plates of Chinese style food.
Also the party scenes in Tuvalu are great, as Thursday to Saturday are party nights.
The beauty of this country is already calling me!
LIKE Curly Tales on Facebook | Instagram| Twitter
You can also subscribe to our newsletters