Dubai has finally lifted the travel ban, permitting visitors from across the world to enter the country. As per the new rule, citizens of all countries can visit the UAE for tourism, if they are fully vaccinated with one of the WHO-approved COVID-19 vaccines. They must undergo a rapid PCR test at the airport on arrival. The previous rules for unvaccinated, including exempted categories, remain in place. Read on to know more.
Also read: Emirates Extends Flight Ban On India Till August 7; Etihad 'Till Further Notice'
Who Are Currently Permitted To Enter The UAE?
With Expo 2020 Dubai, set to kick off from 1 October, the UAE is now open to visitors from across the world. Indias with tourist or work visas will be allowed to enter the UAE with eased protocols of COVID-19.
What Are The Documents You Will Need?
Those visiting the UAE will need a negative RT-PCR test certificate issued within 48 hours from the time of collecting the sample as well as a rapid PCR test report conducted at the airport six hours prior to departure. Both the results should have a QR code that will be scanned before flying.
Who Is Exempt From Getting A PCR Test?
The following people are exempt from getting a COVID-19 test at the departure airport, but have to undergo a test on arrival in Dubai:
All UAE nationals returning to Dubai from any country
Non‑UAE nationals accompanying a first‑degree UAE national family member
Domestic workers accompanying a UAE national sponsor
Children below 12 years old
Passengers with moderate to severe disabilities.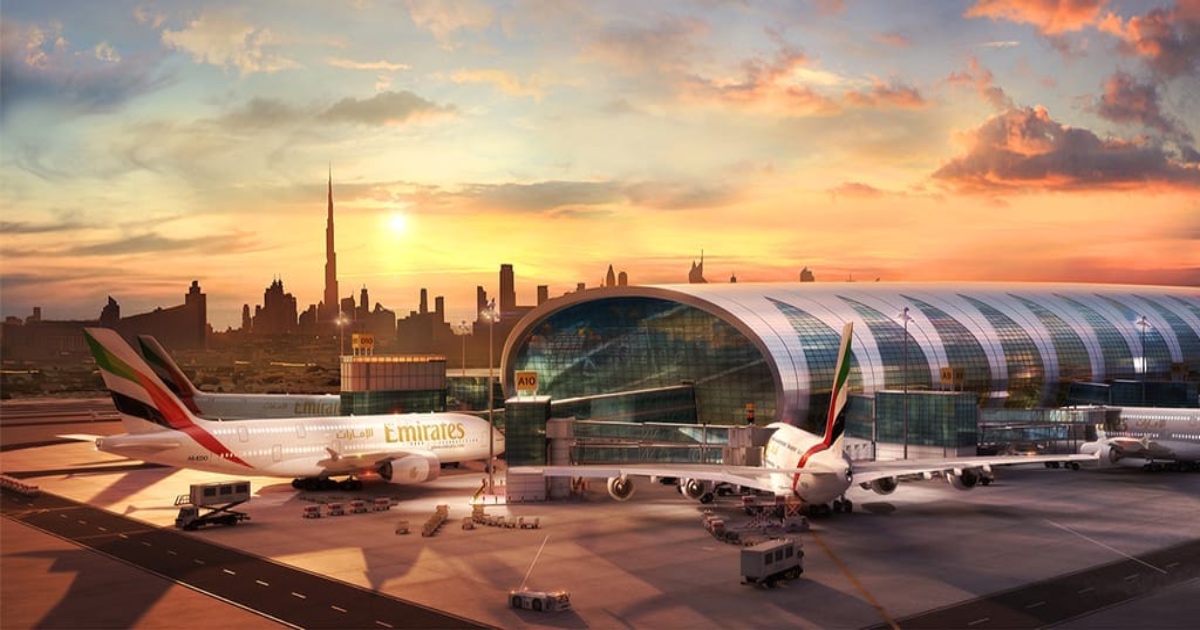 What Are The Rules For Passengers Transiting Dubai?
All passengers who have started their journey in Afghanistan or Indonesia and are transiting through Dubai must have a negative COVID‑19 Polymerase Chain Reaction (PCR) test certificate for a test taken no more than 48 hours before departure. The test certificate must include a QR code.
Passengers transiting through Dubai from the following countries are required to present a negative COVID‑19 PCR test certificate for a test taken no more than 72 hours before departure, as well as to follow any requirements mandated by their final destination. The list of countries include:
Angola, Argentina, Bahrain, Bosnia & Herzegovina, Brazil, Cambodia, Chile, Croatia, Cyprus, Djibouti, Egypt, Eritrea, Ethiopia, Georgia, Ghana, Guinea, Hungary, Iran, Iraq, Israel, Ivory Coast, Jordan, Kenya, Kuwait, Kyrgyzstan, Lebanon, Malta, Moldova, Montenegro, Morocco, Myanmar, Nepal, Oman, Poland, Philippines, Qatar, Rwanda, Russia, Senegal, Slovakia, Somaliland, Somalia, South Sudan, Sudan, Syria, Tajikistan, Tanzania, Tunisia, Turkey, Turkmenistan, Ukraine, Uzbekistan, Zimbabwe.
The certificate must be a Reverse Transcription‑Polymerase Chain Reaction (RT‑PCR) test. Other test certificates including antibody tests and home testing kits are not accepted in Dubai. Travellers must bring an official, digital or printed certificate in English or Arabic to check in – SMS certificates are not accepted. PCR certificates in other languages as required by the final destination are acceptable if they can be validated at the originating station.
Passengers from all other countries do not need a COVID‑19 PCR test to transit in Dubai, unless it's required by their final destination.
Are Unvaccinated Travellers Permitted To Enter The UAE?
Unvaccinated travellers from key sectors including health workers employed in the UAE: Doctors, nurses and technicians will be permitted to enter the UAE. Teachers at universities, colleges, schools and education institutes will also be allowed to enter the country.
Who Are Exempted From The New Rule?
Children under 12 years and UAE nationals are exempt from PCR testing and vaccination requirements. Students, humanitarian cases, those employed in federal and local government agencies and those undergoing medical treatment in the UAE are exempted from vaccination. Lastly, citizens of the UAE and their first-degree relatives, diplomats, Expo 2020 participants, Golden Visa holders, and flight crew will also be permitted to enter the UAE.
Will Travel Be Permitted For Transit Passengers?
Travel will also resume for transit passengers. However, they must have taken a PCR test no later than 72 hours from the time of departure. The UAE's airports will allocate special lounges for transit passengers.
Also read: Emirates, Etihad Suspend Flights To & From Saudi Arabia Until Further Notice