Under 140 Characters
After creating a storm in Mumbai, PaPaYa by Zorawar Kalra has opened its doors in Delhi too. Go there for a high-energy dining experience!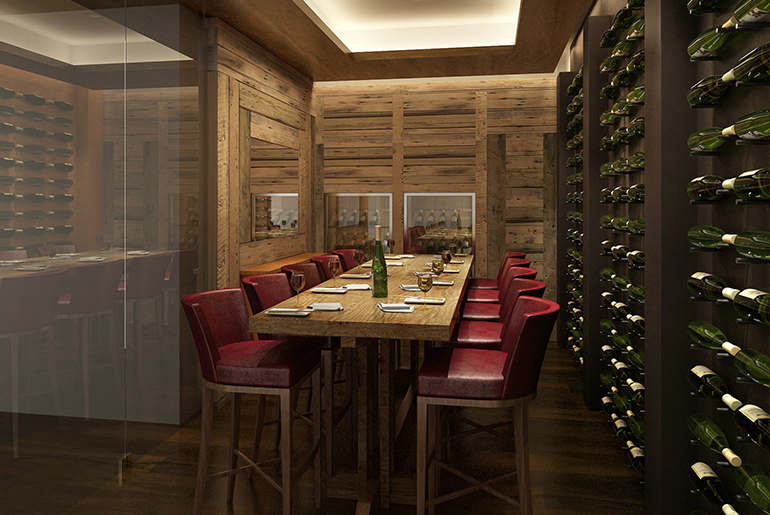 What is it?
Comfortably tucked inside Select Citywalk at Saket, PaPaYa is not like a conventional fine dining restaurant. It has got high-domed ceiling, loud music, 3D lights and a bar right under the dome. Not a place that kids or elders would enjoy it's definitely for those who are young by age and by heart. Dim lights only add to the overall look and feel of the place.
What's in it?
Comfortable seats right in front of the live sushi counter are sure to keep you engaged. Call it a lounge or a fine dining restaurant, PaPaYa is a perfect place to host your family, friends or that special someone.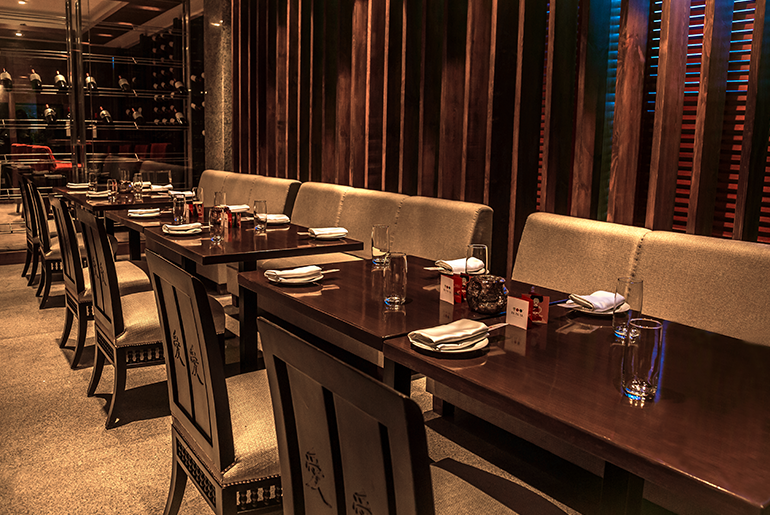 What to eat?
Chinese, Japanese, Thai, Vietnamese or Malaysian – take your pick! Pa Pa Ya serves food from all around Asia.
Awaken Your Taste Buds
But before you get to that, amuse yourself with the Amuse Bouche, a complimentary teaser with some sour foam and a piece of watermelon that you consume straight from an oyster shell. It leaving a tingling feeling in your mouth, preparing you for all the surprises that are to come with their unique dishes!
What to drink?
Fuku Sour, a vodka-based cocktail that comes with a sour candy lollipop is a is a good twist compared to the usual drinks. We also tried the U Isuki Su, which had to be sipped with a bite into watermelon pieces. A little too strong, but with the watermelon, the taste of bourbon was unique.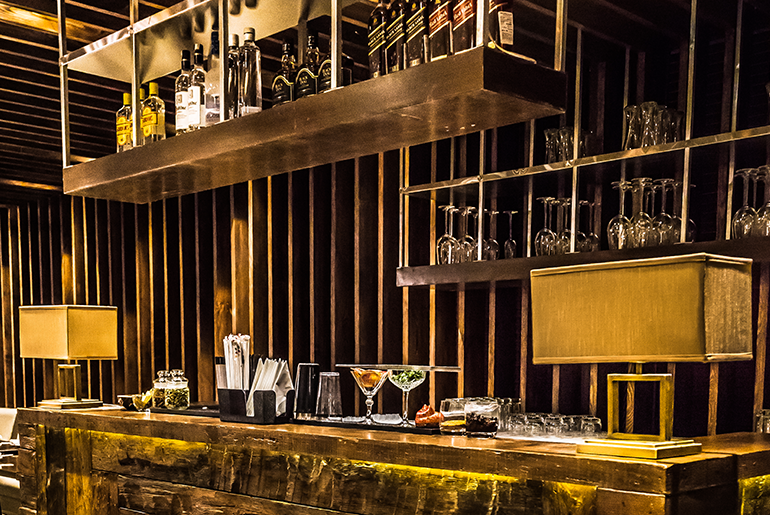 The Sushi Tree
Now even if you are not a sushi fan, it's hard to resist this good looking Sushi Tree. Not only because of its presentation but also for its delicious taste. Fresh and juicy fish with rice so sticky and tight.
Fish Pizza
Ever heard of fish pizza? No, it's not as bad as it sounds.  The Tuna Tetaki Pizza is a fresh layer of tuna on a thin crust, topped with flavourful sauces. Something very different.
We even like the Grilled Chicken Avocado Taco. Its a little too sweet but a perfect appetizer that doesn't stuff you up.
What do We like The Most?
Pla Samrot Gong Prawns won our hearts. Big pieces of prawns cooked in a honey and chili base, not fried but still crisp. With a spurt of sweet and zesty flavour,  I gobbled these right up. To match these were the Soft Shell Crab Buns. Crispy, fried piece of crabmeat in between two soft buns along with some spicy sauces. I never knew crab burgers can taste this good!
The Mains

Braised Sliced Chicken was my pick for the mains. Well-cooked chicken with lots of bell pepper, onions go perfectly well with basil rice.
Sweet Tooth
For the desserts, you must try out the Chocolate Ball Of Fire. Rum, chocolate, vanilla ice cream, chocolate sauce and fudge brownies in one big plate. Who wouldn't be ecstatic! We also like the Rambutan Yuzu, a Malaysian sorbet made of Malaysian lychees, a sweet and sour cold sorbet served in an oyster shell.
Verdict 
If you want to truly enjoy the authentic Asian cuisine without the desi touch, this is your place to it. Plus, who minds some fancy molecular approach to food. A fan of Asian cuisine myself, I will give it 4 on 5. I'm definitely going back to attack those prawns and sip Fuku Sour again. Would you go too?
They claim their pork belly is the best in the world. Have you tried it? Let us know in comments below.
Where: Select Citywalk, Saket
Nearest metro station: Malviya Nagar or Saket
Cost for two: Rs 2,000 (including alcohol)
While, Mumbai's PaPaYa: Asian Cuisine With a Twist travels to Delhi, its the capital's Farzi Cafe thats creating waves in Mumbai and here's what we think about it!
LIKE Curly Tales on Facebook | Instagram | Twitter
You can subscribe to our newsletters.