It's raining Dim Sums in Dubai's Oud Metha! Warm, moist and juicy, dim sum is one delicacy that never loses its charm, no matter the time of the day. And now, Dubai-aites can binge on over 10 different varieties of these delicious dumplings at the city's first Chinese restaurant. Excited? Well, Golden Dragon, Dubai's first Chinese restaurant is hosting a special Dim sum festival and you are invited! Read on to know more.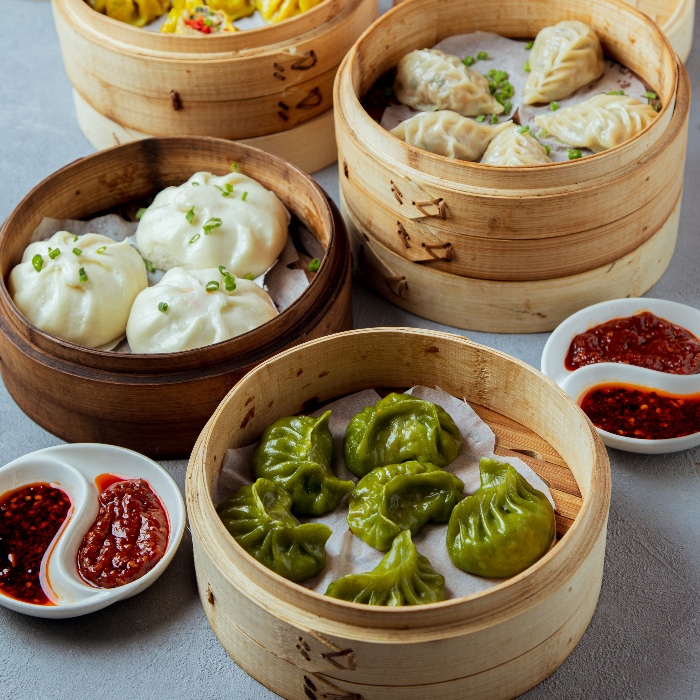 Enjoy A Sumptuous Pan-Asian Meal At Dubai's First & Oldest Chinese Restaurant
Dubai is getting another food festival this September. But even better than that, it's a food festival dedicated entirely to the king of Asian cuisine: the Dim Sum. Golden Dragon, the first Chinese restaurant in Dubai, brings you a special Dim sum collection that includes 10 different styles of dim sums, under one roof.
First, to offer Chinese cuisine in the country, Golden Dragon Restaurant was born in 1976 and gained popularity among the residents for its top-notch Chinese menu and hospitality. Located in Oud Metha road, the restaurant is famous forpan-Asian cuisine. From old favorites like Szechuan Noodles, Prawns Kung Pao, Thai curries, and Sambal Fried Rice to the recently introduced new designer dim sums, everything here is worth a try.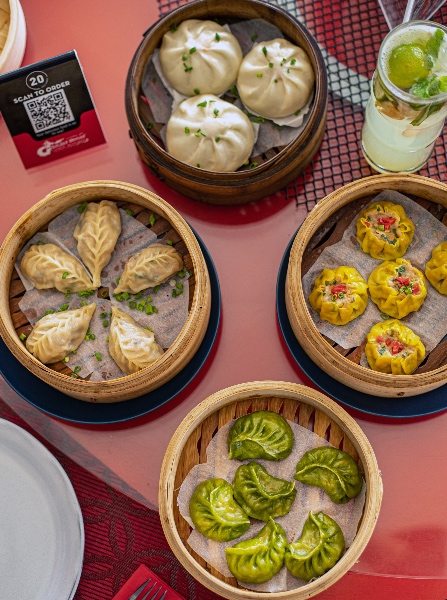 Try Over 10 Varieties Of Vegetarian, Non-Vegetarian & Sea Food Dumplings
Whether you like them steamed or fried, covered in soy sauce or chili,Golden Dragon's Dim Sum menu has something for all taste buds.
The menu has over 10 varieties of dim sums, offering options for vegetarians, meat eaters and sea food lovers. To begin with, vegetarians can pick from four types of dim sums. Opt for fresh Spinach & cottage cheese dumplings, or get experimental and try the one stuffed with exotic vegetables with an infusion of basil flavor. There's also one with rich edamame with notes of truffle flavor, and a traditional one filled with veggies.
Chicken lovers can pick the Four flavors' chicken dumpling which has minced chicken dumplings garnished with rich bell peppers and shitake mushrooms. Besides, there's also the Siumai chicken – a traditional Chinese steamed open dumpling with minced chicken. That's not all! You can also give a quirky street style twist to your dumplings with the Street style spicy dumplings that's packed with minced chicken and vegetables with spicy sauce.
Lastly, sea food lovers are not alone either! Go for the chef's special Pan fried seafood gyoza or try the Homemade prawn dumplings with prawns and water chestnut dumplings.
The dumpling festival runs until 30 October, so hurry!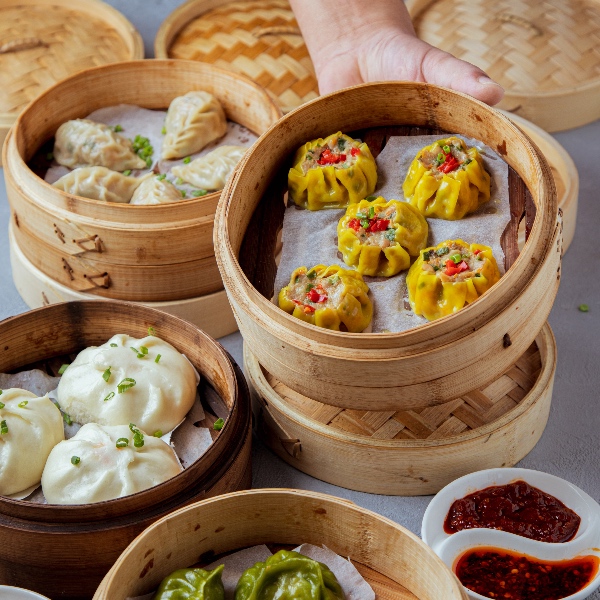 Deets
Where: Shop No. 3/4, Oud Metha Building
Date: Until 30 October
Contact: 04-3577022