We're craving for a long weekend and this news got us excited! UAE residents will enjoy a three-day break in December. The UAE cabinet has approved a three-day public holiday on account of UAE National Day on 2 and 3 December. Both public and private sector companies will enjoy a three-day break- 1 December for Commemoration Day and 2 and 3 December for UAE National Day.
What's It?
The UAE has very limited public holidays, but we're glad there's one coming up very soon. This December, you have a chance to plan a 5-day trip to your favourite destination. Wondering how? Well, the UAE cabinet has declared a three-day holiday on account of National Day.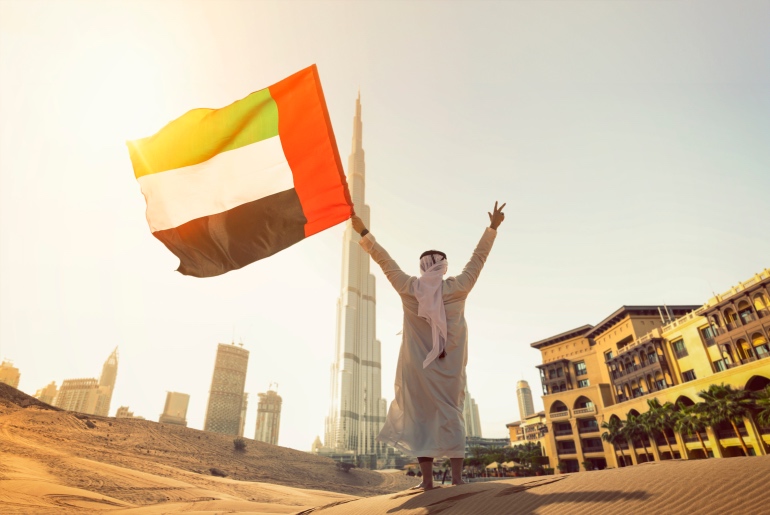 Public and private sector employees will enjoy a five-day break in the first week of December. So in case you've been looking for the right time to plan a vacation, this is just perfect. So, in case you get weekends off, you can enjoy a five-day long break- starting 29 Friday, November up to Tuesday, 3 December. How cool is that!
And if you're looking for getaways from the UAE under six hours, here's a list you must consider. We're making plans already! How about you?
What Else?
Meanwhile, we also have a list of long weekends you can look forward to in 2020. Take a look and get planning!
1. New Year's Eve- 1 January, Wednesday
Dubai is always big on New Year's. With its famed fireworks show in the Burj Khalifa, and it's hydro, fire and laser show at Dubai Festival City, Dubai has created quite a few records. And we all love being part of the celebrations. However, there is more to the New Year than just the countdown. Head to one of the resorts in Ras Al Khaimah, or bring the New Years down in privacy at this luxury resort in Dubai. Whatever your preferences, plan ahead and reserve your plans asap!
2. Eid Ul Fitr (May 23/May 24 for 4-5 days)
Now this one is a longer of the holidays in Dubai. With 4-5 days off on cards, you are sure to get a long break from work. The month of Ramadan and Eid has all of Dubai in a festive mood. From Iftar buffets to Eid brunches, there is a lot of leisure and food for us to enjoy. However, if you want a quick getaway from the city, this really is the best time!
3. Arafat Day, Eid Ul Adha (July 29/July 30 for four days)
This is the other big festivity Dubai celebrates. With a four day break from work, this is an excellent time for a trip out of the city, especially if you are not taking a summer vacation. After all, with the temperatures soaring, we need all the breaks we can! So here are a few things you can do over the summers while you relax over the long weekends.
4. New Hijri Year (19 or 20 August)
Depending on when the moon is sighted, you can be getting an off either on Wednesday or Thursday. While we hope we can take an off on Thursday and have a long weekend, planning this one can be quite tricky! So we suggest road trips during this one are the way to be!
5. Prophet Muhammad (PBUH)'s Birthday (28 or 29 October)
So this holiday can be falling either on Wednesday or Thursday. While we all wish its a longer weekend, we really don't know! So while this will be a dry day, this time of the year is one of the cooler months of Dubai. So if you wanna go camping or barbecuing, this might be the best time to mark your calendars and go outdoors.
6. Martyr's Day/ Dubai National Day (December 1 – December 3)
Now, this is a sure shot holiday we know of! So if you have already planned for this year's national day celebrations, plan for the next ones! While a lot of folks like staying in and enjoying the national day celebrations, there are many making use of the holidays for a staycation or a weekend getaway.