The year is ending pretty soon, and one thing that we all are looking forward to is the magnificent fireworks show at Burj Khalifa. Watching the sparkling views of Burj Khalifa has now become our New Year's ritual, and this year is no different. However, while the fireworks show remains the same, the guidelines have changed a bit. You now have to reserve a spot online to enjoy the sparkling views of the Burj Khalifa fireworks.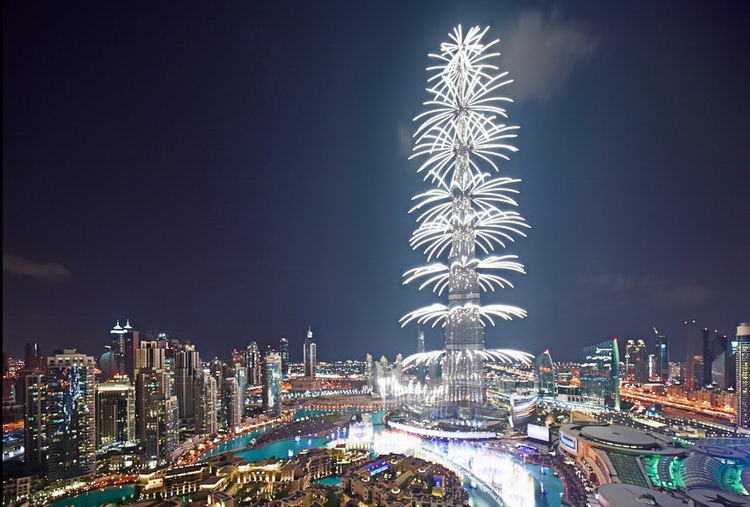 Download The U By Emaar App To Book Your Spots Online 
Burj Khalifa's spectacular firework can now be watched in person, but only if you book a spot online. Emaar has come up with a system to ensure safe and easy access this New Year's eve. Pre-register with the U by Emaar App, and you can enjoy the sight of the beautiful fireworks. Here's how this will work.
View this post on Instagram
Download the app on your phones and tap on the "Registrations Open Now" purple banner displayed at the home screen. Click on Register now and follow the given instructions. The boulevard will have limited capacity, and guests can book on the app for groups of up to 12 people, subject to availability.
NYE 2021 Will Also Be Broadcasted Live Globally From 8 30 PM 
If you want to enjoy a hearty meal at the boulevard while witnessing the display of fireworks then for that as well, you have to register on the app. If you have already booked a table at your fav restaurant, you still have to register on the app in advance for accessing the venues. Well, we know it's a bit tedious, but safety comes first now.
Apart from the app, Emaar has made several arrangements this year to ensure the safety of everyone. From thermal cameras to contactless payments and frequent deep cleaning and disinfection, Emaar has made sure that you have a happy and safe time. 
However, if you are sceptical about going to celebrations, you can enjoy the show from the comfort of your home. Emaar NYE 2021 will be broadcast live globally and live-streamed from 8 30 PM  local time on mydubainewyear.com. At least 50,000 people will also be able to watch the New Year's Eve celebrations at the Burj Khalifa on Zoom this year, through a collaboration between Emaar and Zoom. To access the live event on Zoom, register here.