Many countries have now banned travel from India, taking into account the deadly second wave. But despite the bans, if you need to travel abroad for some reason, there are a few ways.  However, if you plan to travel now, you'll have to be extra careful and strictly follow all the precautions as the virus is spreading like wildfire. Here are a few ways by which you can travel abroad with the travel restrictions in place:
1. Hiring Private Jets
If you want to fly out of the country quickly at the last minute, you can consider hiring a private jet. Some Indians have already flown to the UK and Dubai via private jets amid the rise in virus cases. Luxury flight VistaJet Bombardier Global 6000 had left Dubai on April 22 to pick up passengers from Mumbai. It landed in the UK at 3:15 AM, just 40 minutes before the ban on Indian flights got imposed. Maltese-registered Global 6000 also reached the UK in less than an hour prior to the ban. Around eight jetis flew from Delhi, Mumbai and Ahmedabad to London Luton Airport. You can fly to these countries if you are a resident or have a house there, even if you are an Indian passport holder. Please note that none of these countries are issuing tourist visa right now.
The charter flight must meet the bilateral agreement requirements. Besides, passengers should provide the correct documents to enter the destination country. This may include completing medical health screening or adhering to quarantine requirements days before departure.
Also Read: Domestic Airlines Are Now Letting You Book Private Planes
2. Air Bubble Arrangements
India had started air bubble arrangements with 28 countries including  Sri Lanka, Japan, Oman, Seychelles, Afghanistan, Nigeria, Bhutan, Bahrain, Ethiopia, Tanzania, France, Iraq, Kuwait, Kenya, Nepal, Maldives, the Netherlands, Rwanda, Qatar, Ukraine and more. Air bubbles are a kind of bilateral agreement between two countries that allow their respective airlines to operate with a certain set of rules, regulations and restrictions. These are corridors that have been created with an understanding between the two countries.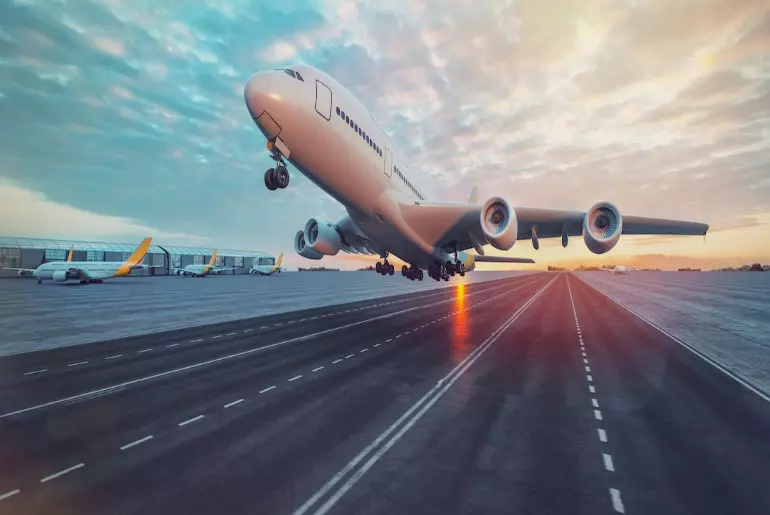 3. Getting A Work Visa
Some countries have launched special visas and programmes to enable long-term stays for remote working. In January 2021, Ponta do Sol in Portugal had started offering picturesque WFH settings for digital nomads. One can register for the programme by visiting the digitalnomads.startupmadeira.eu website. Curacao, a Caribbean island is welcoming non-residents to live and work on the island. You will be able to come and go as you please during these six months, and won't be subject to local income taxes.
West Virginia had announced that it will pay ₹9 Lakhs to those who move and work from the state. Many other international destinations had rolled out remote working options amid the pandemic. If you're planning to move out to these places, don't forget to keep an eye on the quarantine rules.
Also Read: Can It Be Safe To Travel After The First Dose Of Vaccination? Here's What You Need To Know
4. Taking Flights Via Transit Routes
Many countries have banned direct flights from India. But you might consider taking a transit route. Ensure that the airport where you are halting for a layover is not on the banned list of your last destination. Also, thoroughly go through the quarantine rules of your transit airport as well as the last destination. Stranded Australians To Face 5 Years Jail & Fines For Returning From Covid-Hit India
5. Get Your Vaccine Certificates
A few countries are now allowing entry of fully vaccinated travellers. So, if you've taken two jabs of the COVID-19 vaccine and received your vaccination certificate, you might fly to these countries. Seychelles has issued new travel measures for Indian travellers. This includes welcoming only vaccinated Indian travellers to the country with proof of COVID-19 vaccination. Abu Dhabi has also announced new rules for vaccinated tourists and residents. In Abu Dhabi, vaccinated arrivals from 'green list' countries do not need to quarantine at home. The Maldives is also trying to lure tourists to the island country with its 'I'm Vaccinated' campaign. Japan is also planning to launch vaccine passports for foreigners.
Also Read: COVID-19 Travel Kit: Oximeter, Crocin & Other Emergency Medications You Should Carry
6. Booking Properties In Secluded Beaches In The Maldives
While the island nation has banned Indian tourists to the inhabited areas, the Maldives is still welcoming Bollywood stars and other rich Indians to its secluded beaches and crystal-clear lagoons. Tourists arriving from India now can only stay at an exclusive resort or a safari boat that, of course, comes with a huge price tag. They are not allowed to check into guest houses in inhabited islands where locals also live.