[nextpage]
The overwhelming sense of absolute freedom probably comes with its own set of fears and insecurities. But there is no better way to recreate yourself and be who you really want to be than by walking alone on a path unknown.
Albert Einstein once said:
The woman who follows the crowd will usually go no further than the crowd. The woman who walks alone is likely to find herself in places no one has ever been before."
These five women got their feet sore as they walked by themselves to create memories of a lifetime and came home with a heart full of questionable aims, realisations and revelations.
1. Preeti Pillai, Business Analyst
One of the most memorable days would be the day I skydived, bungee jumped and paraglided back to back. My eyes were blood shot by the end of the day."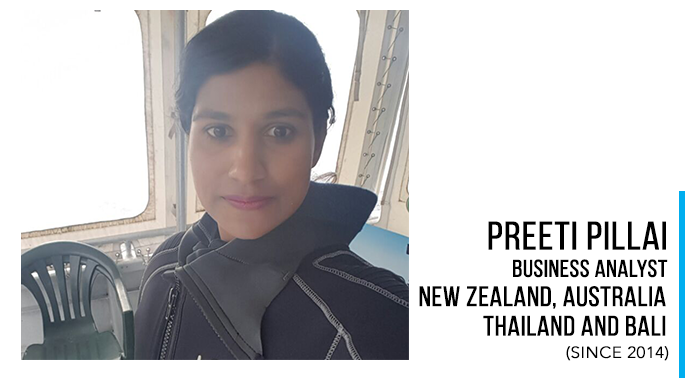 Where: New Zealand, Sydney, Melbourne, Hamilton Islands (Great barrier reef), Thailand and Bali (Since 2014)
I feel empowered and get a sense of freedom with each solo travel I do. It gives me more time to engage with the locals and talk to other tourists about their travels; which we may not necessarily do if we are in a group.
I suggest don't book into family resorts or you will be asked how many kids you have. My best three experiences have been scuba diving in the Great Barrier Reef, Blackwater Rafting (abseiling and cave tubing) in the North Island of New Zealand and Glacier Hiking in the South Island of New Zealand.
I know how to tie a climbing knot, abseil and scuba dive. I can windsurf, paddleboard, kayak and shoot, although my aim is questionable. I can drive for 9 hours a day… and the list goes on. I find my joy and thrill in these things
[/nextpage]
[nextpage]
2. Divya Gupta, Student
I travelled to Mcleodganj with a desire of waking up near the foothills of Himalayas and the sight of snow.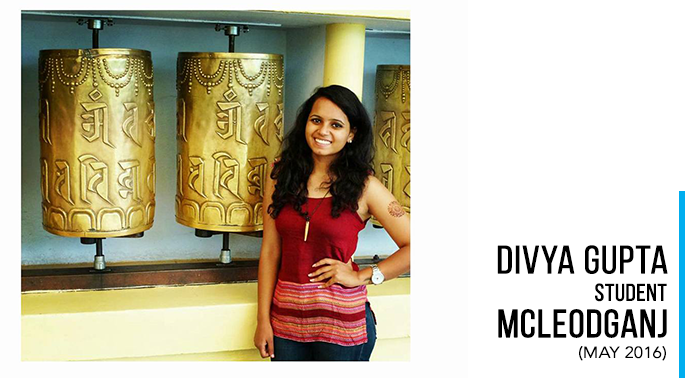 Solo travelling has been an eye opener for me for more ways than one. Infact, it had a therapeutic effect on me as every day would unfold to a new kind of an experience filled with spectral variants and a bittersweet lesson. 
Making friends all throughout the journey gave me some amazing moments and a new sense of belonging. I particularly remember one incident when one evening, at McLeodganj, going through the pages of 'The unposted letters' and sipping the best hazelnut hot chocolate, I found a place to snuggle.
When suddenly I opened my eyes and looked up, I found a guy standing in front of me who I had been admiring for quite a while. He was an Instagram famous photographer and writer. Later that night, we ended up having deep conversations about our lives. Indeed, the kind of day, I want to relive uncountable times."
[/nextpage]
[nextpage]
3. Pooja Talwar, Advertising Professional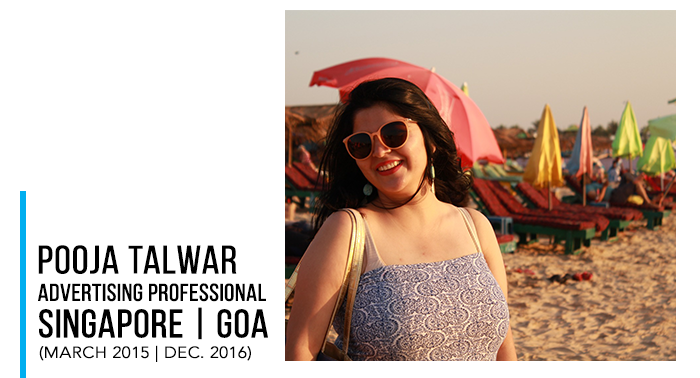 I am a silent soul with a heart that craves adventure. I travelled solo only to realise I am not meant for it. I am more of a people's person.
I had taken 10 days from work and was desperate for a break. Since I had no company, I booked myself for a solo trip to Goa. Although I came back with a bagful of memories and experiences, I also realised how I enjoy being around my family & friends.
I was too cautious and taking care of myself all the time. One such instance that ticked me off was that hotel manager told me that my booking was cancelled. Even though I had my booking confirmation, I think he was just trying to act smart considering that I was alone.
I learnt that each experience comes with a different lesson and its upto us that how we look at it.
[/nextpage]
[nextpage]
4. Anubha Thandlay, Software Engineer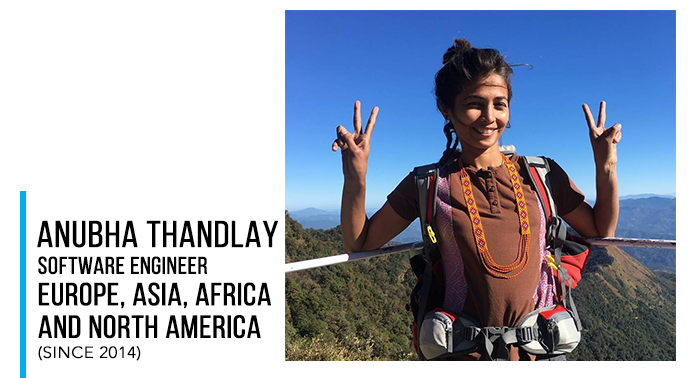 Solo travelling is one of the best ways of self-discovery
We are all so alike, even if, we belong to a completely different culture. Due to my conflicting beliefs, I could not acknowledge earlier but now I can say I am a changed person. Different perspectives have been bestowed upon me due to the vast travel experiences I have had.
Being robbed multiple times in various parts of Europe not only changed my perspective about developed countries but also made me realise few things.
If I can do so much with little money and an open mind, anyone can. We just need to learn to prioritise and go about the whole process wholeheartedly."
[/nextpage]
[nextpage]
5. Kashish Arora, Fashion Graduate
Meeting absolutely wonderful people along the journey, I feel fortunate to be guided by the Universe. Even though it was intimidating in the beginning, I felt liberated and came home with full of gratitude and love for myself.
I've met some absolutely wonderful people on my solo trips. Some really kind and helpful people. I've been fortunate and guided by the Universe. There is this one incident where I ran out of money and missed my bus. Also, due to some reason I wasn't carrying my debit/credit card with me. That experience and what followed it changed my entire perspective about people and life.
I learnt to enjoy my own company and I must admit that I can be the best companion to myself
Have you travelled solo and have a tale to tell? Please share your experience with us in comments below or write to us at hey@curlytales.com
Also read, 9 Hacks Every Solo Traveller Wish They Knew 
LIKE Curly Tales on Facebook | Instagram | Twitter
You can subscribe to our newsletters.