Deliveroo Heroes, in conjunction with Allo Beirut, returns for its ninth season to reward and celebrate delivery riders by Gift Your Rider a Meal. Sounds interesting, right? Knowing that your riders are gifted a meal! Customers who purchase between 2 and 7 p.m. at Allo Beirut's three locations from May 25-27 may taste their favourite meal and save one for the delivery rider. 
Lebanese Street Food Concept – Gift Your Rider a Meal
Riders will get a free lunch with every order collected from any of the award-winning Lebanese street food concept shops. Deliveroo riders, regardless of whether they are in Hessa, City Walk, or Al Warqa, can collect their meal when picking up an order at any of your Allo Beirut's shops in Dubai. Riders will have the option of a substantial biryani which will accompany by a salad, raita, and fresh lemonade from the indigenous eatery. Therefore, the programme will offer two meal boxes: vegetarian and chicken.
"We are grateful to participate in the Deliveroo Heroes Initiative this year," stated Charbel Mhanna, CEO of Allo Beirut. Having several hats in my profession, I appreciate riders who feed the city all day.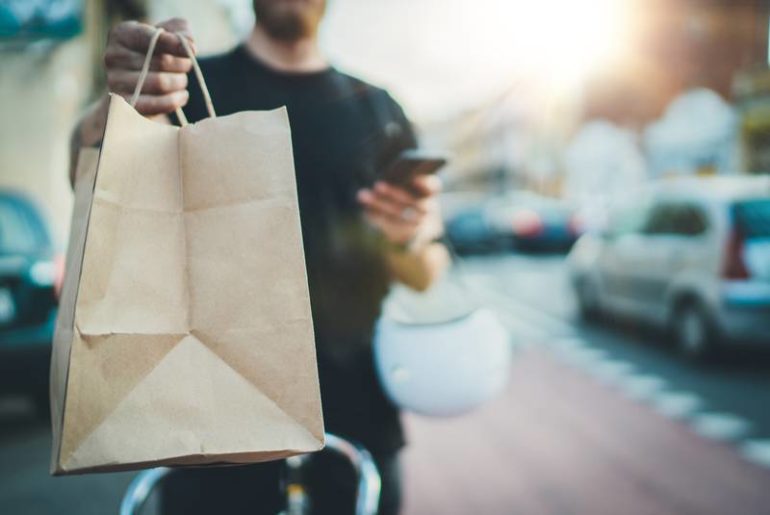 Also Read: 5 Places To Try Lip-Smacking Cheesiest Burgers In Dubai
Deliveroo Heroes Thank You Initiative
This partnership is part of Deliveroo's continuing Deliveroo Heroes Honor You Initiative and Gift Your Rider a Meal. However, establish in 2020 to thank riders who help in keeping the city moving and nourished throughout the epidemic. 
Deliveroo Heroes is always a permanent part of the Deliveroo ecosystem since receiving rave feedback from restaurants, riders, and consumers. Pickl, Akiba Dori, Bowlful, Couqley French Bistro & Bar, Pret-a-Manger, Krispy Kreme, and House of Pops are popular UAE businesses participating in prior rounds. The program's purpose is to reward Deliveroo heroes throughout the day for delivering our meals. However, make them feel happy and their life full of Thankyou. So, start ordering your food from the platform and reward someone with a meal and gratitude. 
Also Read: This Place In Dubai Is Offering A Free Pool Day With Every Breakfast