The winter might be over soon, but glamping under the stars will certainly remain! The UAE is known for its fancy glamping spots and there will soon be an addition to this list. The Moon Retreat in Sharjah will be the newest glamping spot in the country. Sharjah Investment and Development Authority, Shurooq, announced the addition of Moon Retreat to their eco-luxury tourism destinations. The retreat will open to guests during the first quarter of 2021 in Mleiha.
Also read: 5 Easy Hacks To Score Free Hotel Room Upgrade During Check-In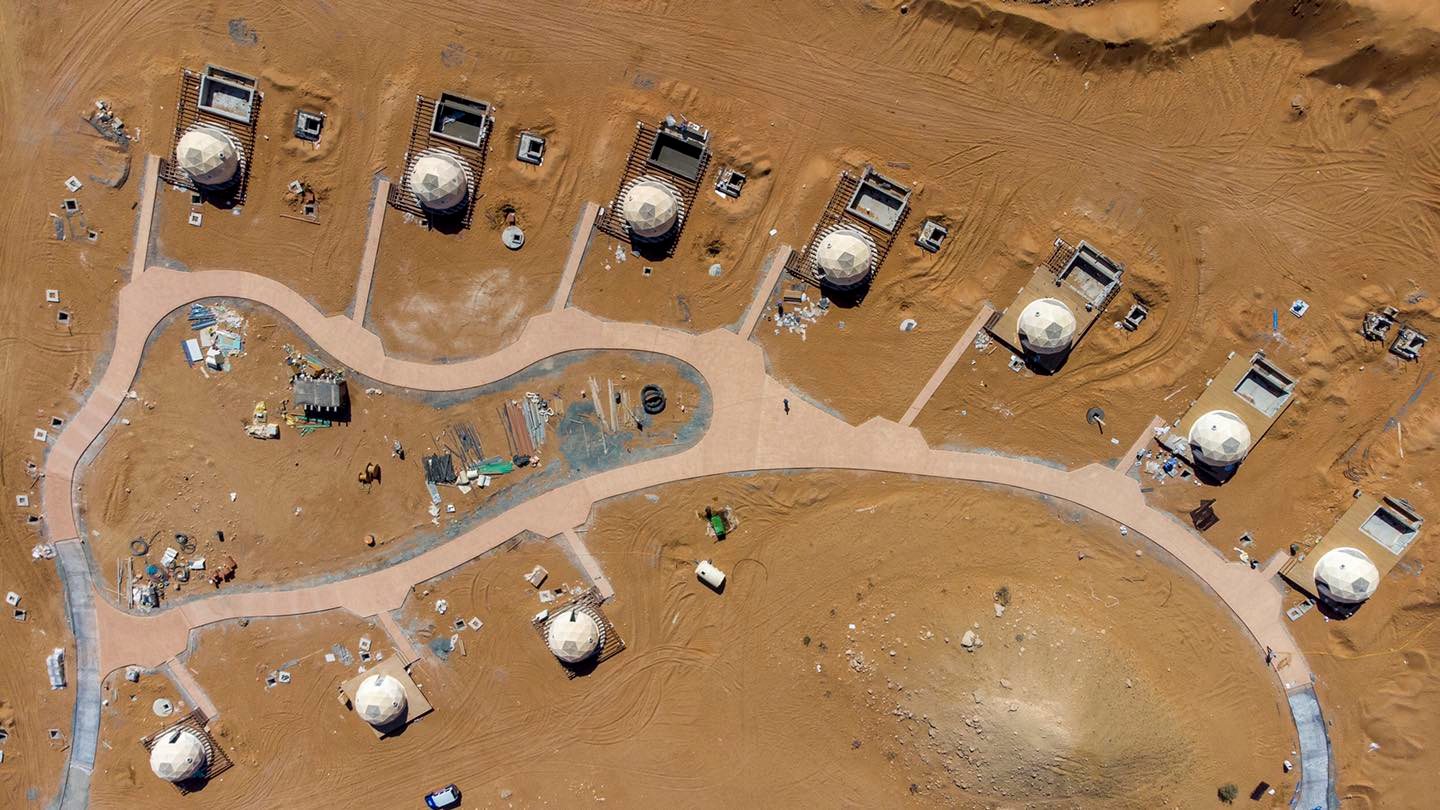 Sleep Under The Stars, Go Hiking, Or Enjoy Bonfire
Once open, the cool, new glamping spot will be perfect to hang out with friends and family. Guests can opt to stay in 10 single-bed domes, 4 family tents or 2 single-bed tents. All the tents are fully equipped with all required amenities, including private pools.
As for the activities you could hike through the rugged Mleiha landscape, where you can spot fossils, artefacts and Bronze Age tombs. Moon Retreat offers incredible star gazing opportunities at night, so don't miss out on that. For the food, you can pre-order a barbecue kit to cook up on your private grill, and even enjoy a bonfire as the night sets in.
While an official open date is yet to be provided, the developers state that it is 25 per cent off completion, with an expected opening date of Q1 2021.
If you're scouting for hotels to vacation at during the spring break, the Al Faya Lodge in Sharjah should definitely be on your list.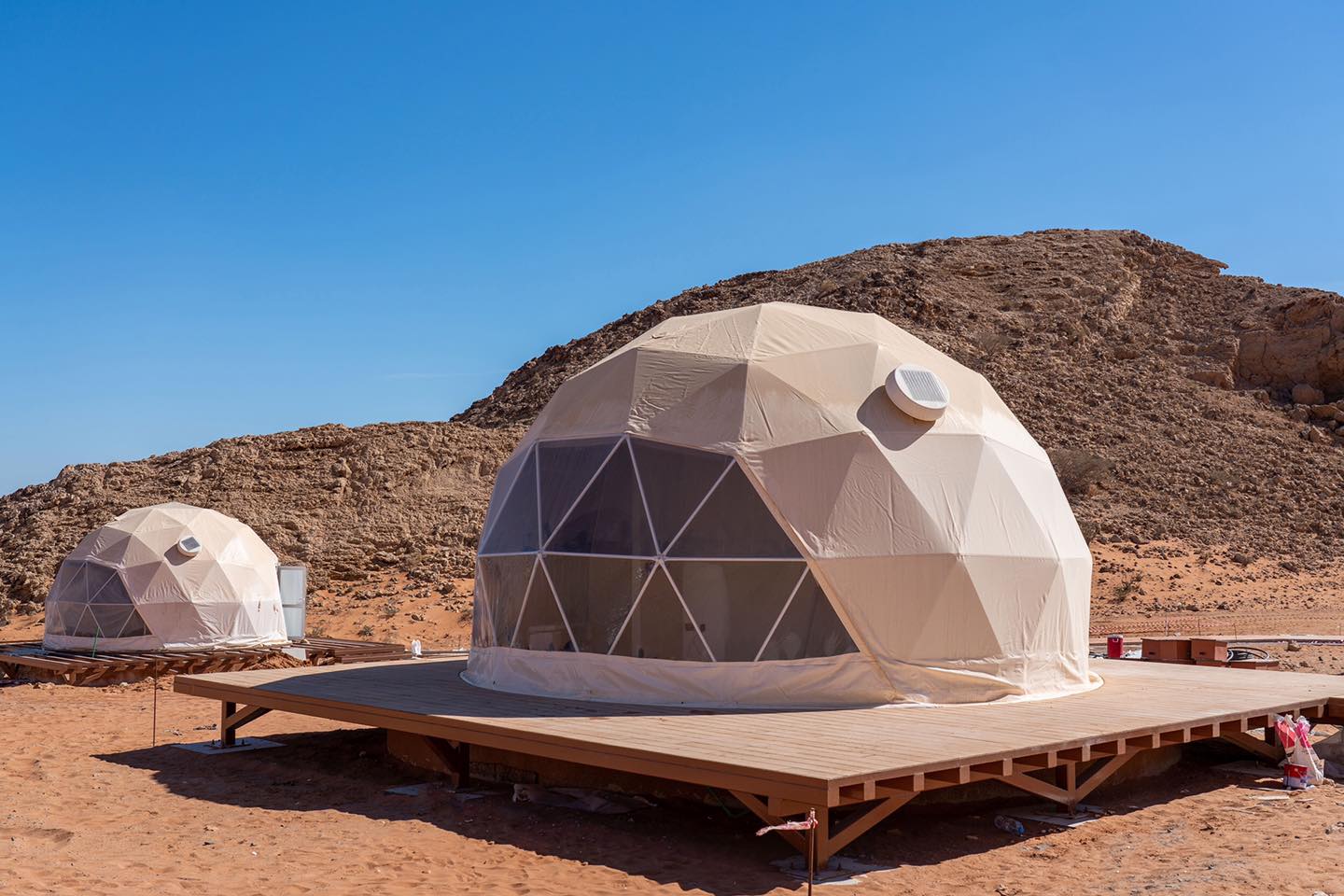 Al Faya Lodge Sharjah: A Retreat Like Nowhere In The UAE
The property is yet another gem from Shurooq's Sharjah Collection. This calming five star lodge is great place to unwind, relax and feel all the good vibes. Docked 40 minutes from Dubai, a picturesque drive transports you to a land of calm and serenity. With sand dunes and silhouettes of mountains, the Al Faya Lodge in Sharjah is a home away from home.
Also read: 5 Coffee Shops In Sharjah That Every Coffee Lover Must Visit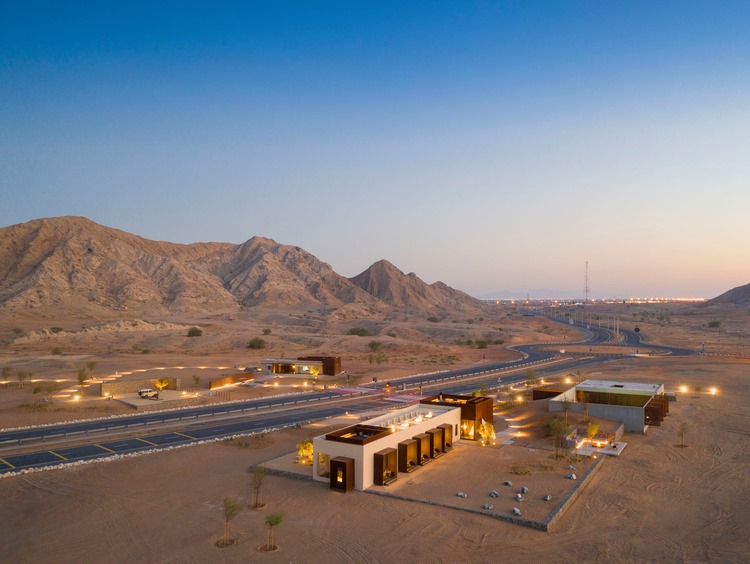 Enjoy a vacation under starry skies with family and friends. The lodge offers the right dose of nature and urbanism, so you're not missing either. Get lost in your dreams under the stars that make their way right into your room or opt for the master suite with a gorgeous roof terrace to soak in uninhibited views. You can even relish some hot chocolate in front of a warm and crackling fire place in your room.
Also read: Swim With Your Doggo In A Scenic Setting At 'RAK Glamping'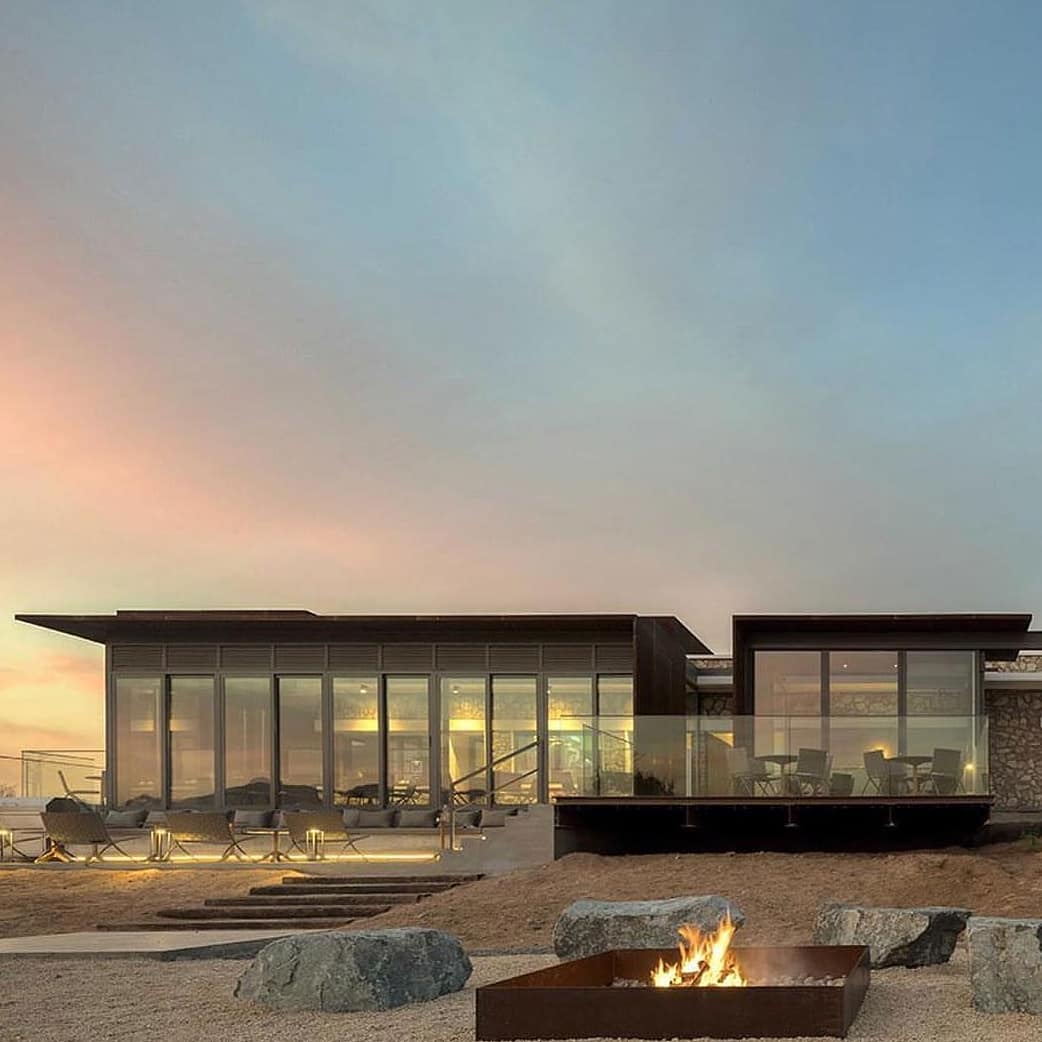 Al Faya Lodge is a five star inn with free private parking, a terrace, mountain view rooms, and a large outdoor swimming pool. Each room comes with a massive flat screen TV, private bathrooms, as well as free wifi. The lodge currently features five rooms, that boast striking interiors reflecting sheer elegance.
The hotel also offers a great a la carte menu at the pristine restaurant across the road. And incase you get hungry in the middle of the night, they also have 24 hour room service.