According to the latest FIDE Ratings published on August 31st, 13-year-old Kush Bhagat from Mumbai has become a FIDE Master with a massive rating of 2302. An eighth-standard student at the American School of Bombay in Bandra, Kush was among the top 20 young chess players in the world, as well as India's third-place finisher in his category. He is the first Indian to win three gold medals in an Asian official competition.
Eighth-year-Old Makes India Proud
Kush started playing chess at the tender age of three after being fascinated by the movement of pieces. After he started participating in tournaments ranging from cities to national and international levels. Master Contender Kush Bhagat won a bronze medal at the 2019 Open Class Chess Meeting in Paris. He believes he could have played well in front of his opponents to win the trophy.
Also read: Chennai's bridge painted like chess board is making netizens go wow!
By age five, Kush Bhagat was busy winning prizes in competitions such as Asian School, where most kids were still learning the basics. At the age of 10, he won several prestigious tournaments, defeating Grandmaster.
Kush has many medals and awards in his room. Kush's twin sister prefers martial arts to chess. "It has become a close choice, as I have to leave her at home and take Kush for chess classes," said their mother Shilpa, who runs an NGO.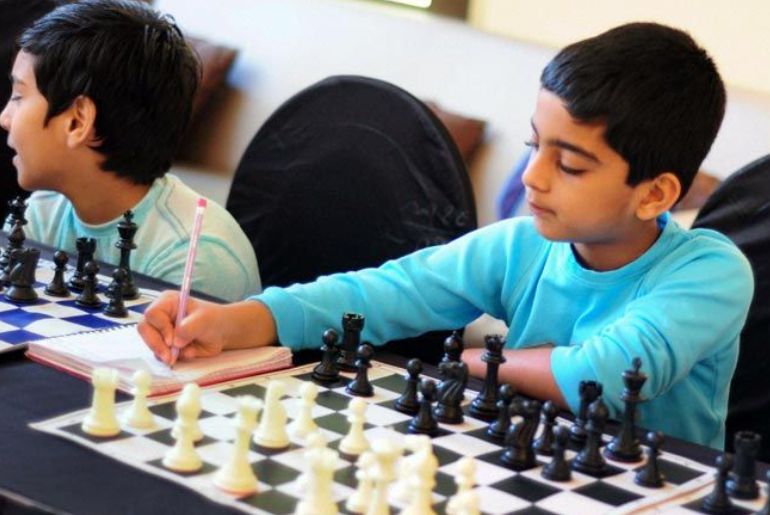 Also read: The Queen is opening her own pub & looking for someone to run it
"Kush is very dedicated and has a great work ethic. As an attacking player, he plays sharp and loves to squirm out of complicated positions. and aim to become a grandmaster within two years," said SMCA's Balaji Guttula, an avid coach.
"Judging by his pace, Kush Bhagat is poised to join the world's youngest GM's elite club very soon," said Jt. secretary, Mumbai city district chess association Nagesh Guttula.
Also read: Sikh Man does the bhangra in the middle of times square; wins the internet!