Navratri is known for the pomp and zest in the air. Garba and Dandiya Raas are the main attractions during this festival. But there is one more thing that everyone looks forward to and that is Durga Puja Pandals. Every year thousands of people visit Durga pandals without fail and seek the blessings of the Goddess. So here are the 5 Durga Puja Pandals in Mumbai that you must visit. 
1. Dadar Durga Pandal, Dadar
Dadar Durga Pandal is located in Shivaji Park, Dadar west. You better not miss this pandal if you are looking for some authentic Bengali puja vibes for this place is known for its traditional programmes. There are also various stalls of fashion, food and so much more. This year, the century-old club is bringing in an 18-foot-tall Durga idol and this has increased the level of excitement.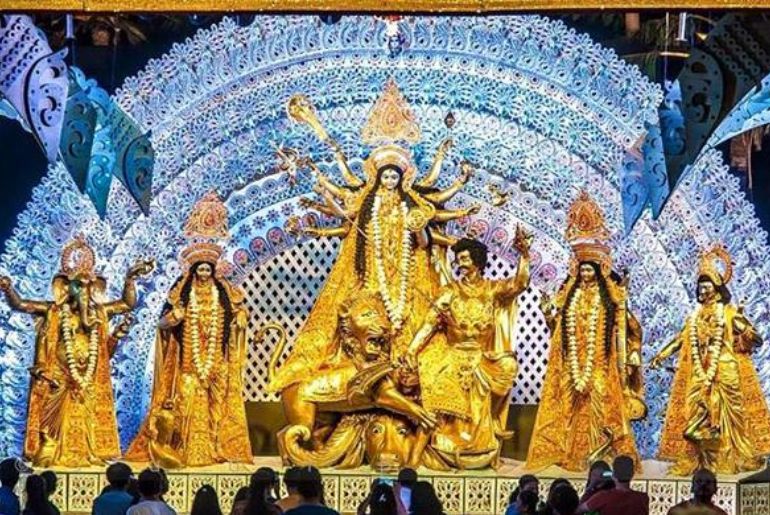 2. Bombay Sarbojanin Durga Puja Samity, Juhu
Bombay Sarbojanin Durga Puja Samity in Juhu is one of the grandest pandals in Mumbai. The pandal is visited by many Bollywood celebrities. Kajol, Jaya Bachchan, Rani Mukherjee, and other celebrities visit this pandal every year. This pandal, commonly known as 'Mukherjee Bari Pujo,' always charms Mumbai residents with its grand appearance. This year they have brought in an eco-friendly 11-foot tall idol to celebrate their 75th year.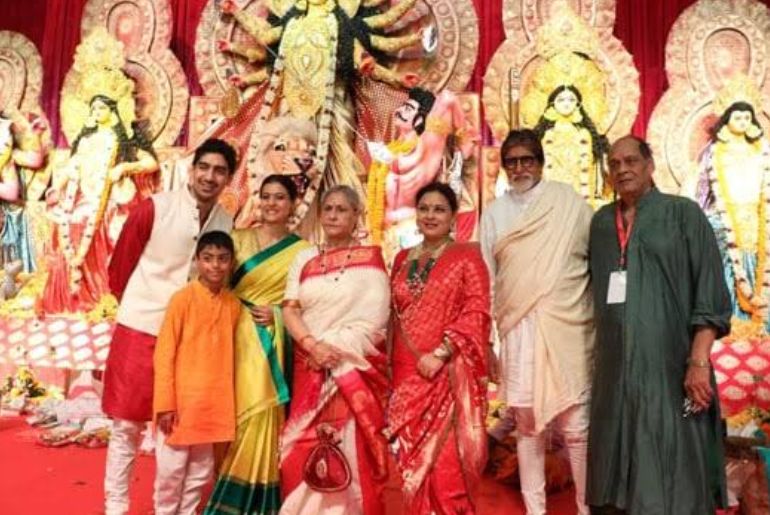 3. Bombay Durga Bari Samiti, Cumballa Hill
Bombay Durga Bari Samiti is one of the oldest Durga pandals in Mumbai. It is one of the very first Durga pujas in Mumbai in the year 1930. The pandal has been drawing a huge number of visitors to Cumballa Hill for the past 92 years! The idol of Goddess Durga is beautifully made by an artist in Kolkata. They offered digital darshan for the last two years to the people so that they don't miss the grandeur. 
View this post on Instagram
Also Read: Kolkata's UNESCO Tag During Durga Puja Pushes Up Air Fare
4. Lokhandwala Durgotsav Pandal, Andheri 
Lokhandwala Durgotsav Pandal was established by the Bengali families living nearby in the year 1996. It is known as one of the most happening Pujo pandal in Mumbai. The pandal is going to soak you in pure traditional Bengali colours with beautiful decor, delicious food and cultural programmes. The president of the committee is Bollywood singer Abhijeet Bhattacharya. 
View this post on Instagram
5. Thakur Village Bengali Association, Kandivali
Thakur Village Bengali Association actually turns Kandivali into mini Bengal. During the 5 days, many cultural programmes and performances are organised here. The themes that this pandal comes up with are generally based on Indian culture. They serve the traditional "Khichdi and Labda" as part of the Bhog.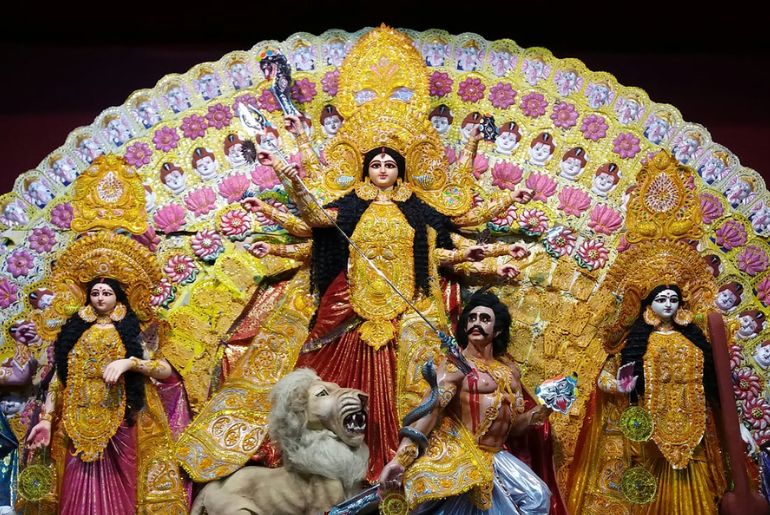 Also Read: This Durga Puja Pandal In Prayagraj Is Decorated Using Ice Cream Sticks!
Do let us know which pandals did you visit in Mumbai.
Cover Image Courtesy: Media Library