Natural or man-made, Dubai is a land of experiences and you are sure to be wowed every time you visit. And now, the list has only gotten longer! Dubai welcomes a few new experiences recently and it's time you planned a weekend to check them out. And the best part- all these places are family-friendly. So, if you're scouting for weekend spots in the city, we've got you covered. From pet-friendly beaches to sunset spots and camping in a dome tent, here are 5 new Dubai experiences you must check out right away!
Also read: Travelling To Dubai This Summer: Arrival Rules, Visa, Insurance & Everything You Must Know Before You Book
1. Watch A Breathtaking Sunset At The View, The Palm Jumeirah
Dubai is now home to a new attraction that offers a 360 degree view of the Palm Jumeirah. The View at The Palm Jumeirah  opened its doors to the public on 7 April 2021. Visitors can purchase their tickets and experience the Palm Jumeirah like never-before, as well as embark on an interactive journey towards the rich history of this splendid island through multiple immersive touchpoints.
With direct access from Nakheel Mall, level two of The Palm Tower will mark the entry point for visitors which houses a Starbucks Café, The View Exhibition, interactive aquarium tunnels and a gift shop. The View Exhibition, a tribute to the impeccable growth-journey of Palm Jumeirah, will encompass a timeline on the way in which this world-famous island was conceptualized and developed.
Visitors can also experience an immersive theatre which takes them through the ground-breaking history of the island. Towering at 240 metres over the Palm Jumeirah, Level 52 holds the observatory deck with spectacular views of the Arabian Gulf, Dubai skyline and the island itself.
2. Work, Read, Eat & Enjoy Art Tours At Foundry
Downtown Dubai now has a stunning art space where you can work, read books, record podcast and binge while doing all of these! Sounds like fun? Foundry is the new free-to-visit space which brings art, work and food under one umbrella. Besides, there's a lot you can do in-between busy work schedules. The venue hosts weekly art tours, movie nights in association with Cinema Akil, workshops and community pop-ups.
Where: Sheikh Mohammed Bin Rashid Boulevard, Downtown Dubai
Contact: +971 4 367 3696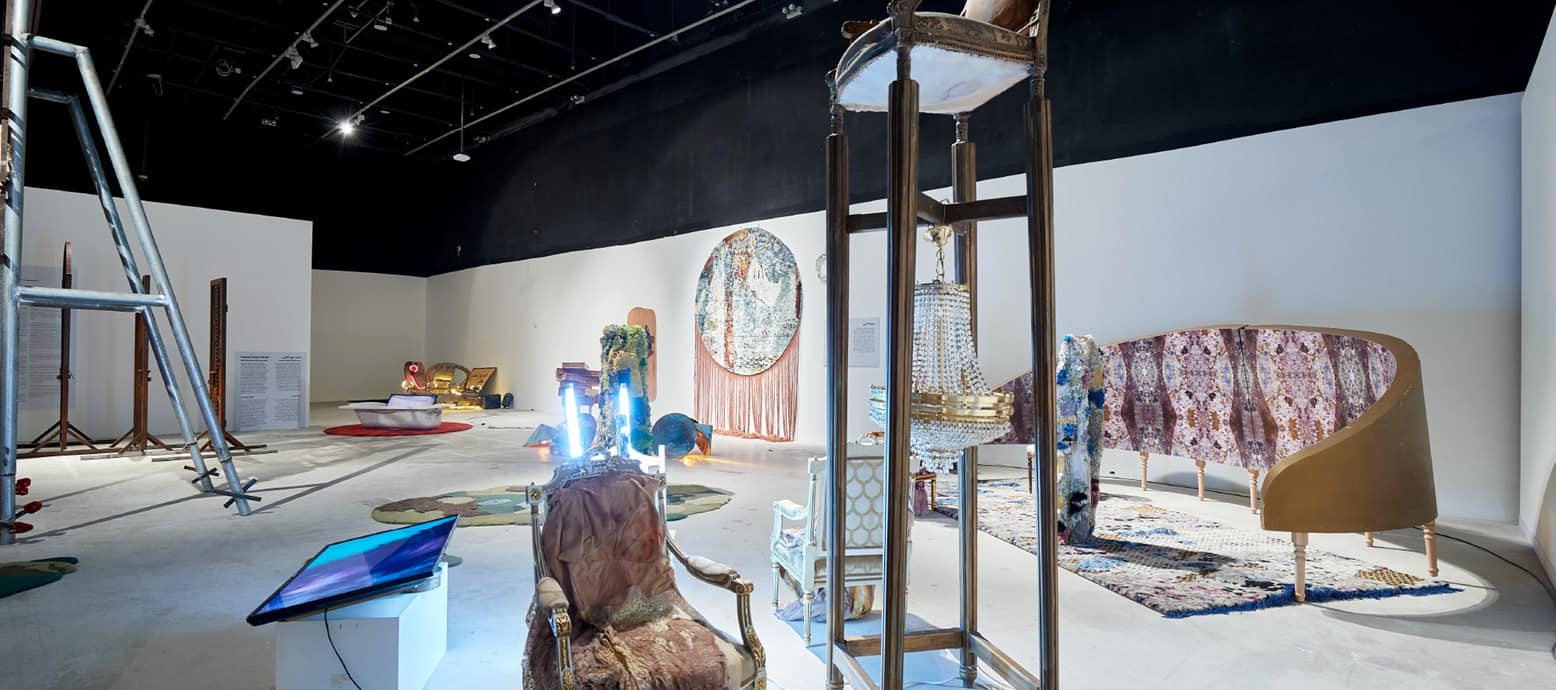 3. Play A Game Of Golf With Stunning Views At Top Golf
The celebrity-loved sport Topgolf is popular in the US, UK and Australia and has now made its way to Dubai. The golf site is currently under construction at Emirates Golf Club. This is the first of its kind in the UAE. Guests can enjoy the game split across three sections: professionals, families and adults-only. The centre sprawls 60,000 square feet and offers uninhibited views of the Dubai Marina and the city skyline.
Wondering how the game works? So, when you pay using your debit or credit card, a chip in your bucket of balls will register your details. When the ball reaches its destination, your score will automatically be recorded.
As well as golf, the new gaming arena will be complete with food, drinks and other games, making it a perfect spot for weekend outings with friends and family. And now the best part- you will be able to play throughout the year. Yes, even during summer as the hitting bays is climate controlled on all three floors, making it perfect for UAE summer and winter.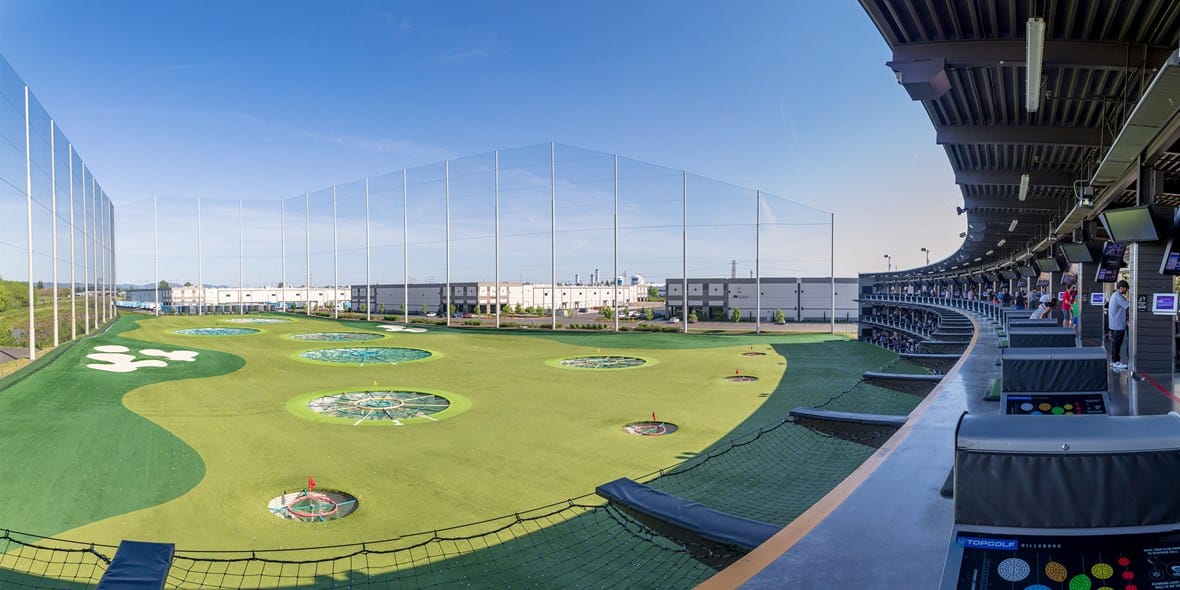 Also read: Hatta To Soon Get A 5.4 Km Cable Car That Will Transport Tourists Through The Mountains
4. Camp In Luxurious Dome Tents By The Mountains At Hatta Dome Park
Hatta Dome Park- an exciting glamping experience is now open at UAE's most popular adventure destination. The glamping experience has 15-dome shaped, luxury tents with panoramic windows. Each tent offers a stunning view of the Hatta mountain range and is a fun spot for both families and friends. And it has amenities such as WIFI, a mini-fridge, television and more. One tent can accommodate two adults and two children. And if you think that's it, then you must know that each tent comes with a private BBQ and fire pit within a huge terrace space that allows for comfortable gathering.
The dome park is located a few minutes away from the Hatta Wadi Hub. And one can enjoy tonnes of activities like mountain biking, downhill mountain carting, jumping, ziplining, wall climbing and more. And if you are someone who is looking to unwind and relax over the weekend, then you can savour a variety of food and beverage options from the mixed-cuisine food trucks. Well, coffee lovers, the glamping site has an onsite coffee shop too.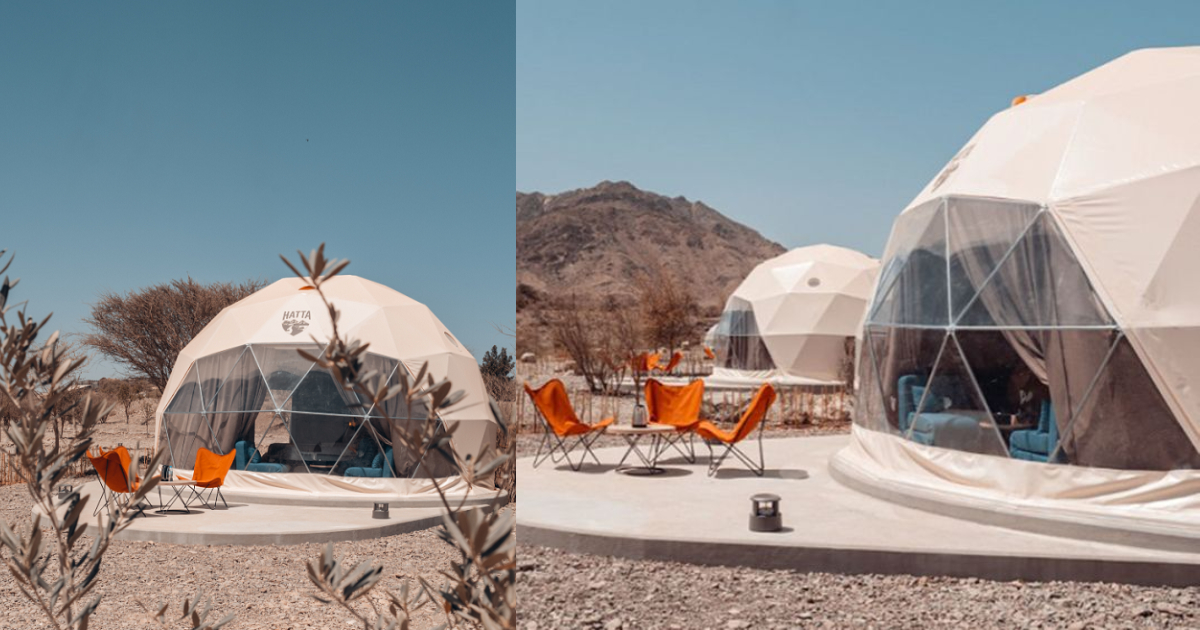 Also read: Dubai Named World's Busiest Airport For International Flights For The Month Of May
5. Enjoy An Evening With Your Pet At The Palm West Beach
Palm West Beach will be home to the ultimate UAE staycation the entire family can enjoy with all-day beachfront entertainment, water sports, and the best Dubai skyline views. The walkable waterfront destination comprises 1.6 km of promenade and beachfront. Palm West
Visitors can enjoy round the clock fun on morning runs, lazy beachfront breakfasts, cosying up with a favourite book, building sandcastles, and picture-perfect sunsets, at Palm West Beach. Besides, you can also choose from an array of water view restaurants including Koko Bay, and the upcoming Jones The Grocer, Aprons and Hammers, Lucky Fish, Señor Pico, Orange Chameleon, among others.
Adrenaline junkies can enjoy an action-packed selection of water sports including kayaking, VR diving, stand-up paddle boarding, electric hydrofoil surfing, sea bikes, Catamarans and more. Also, onsite are fun and awe-inspiring beach buggies to help get around, and covered parking facilities with 500+ spaces.
Palm West Beach also includes eight 5-star Hotels: Fairmont The Palm, Five Palm Jumeirah, SOHO Palm Jumeirah, Adagio Aparthotels, Byblos, Hilton Palm Jumeirah, and One Palm.