Why not head to Gurugram this weekend? The up and coming area has something to offer for everyone! Whether you love non-veg food, or you'd like a quick bite or even if you're looking to spend quality time with bae on a date, Gurugram has it all. But if you haven't been there, here's all that you can expect –
1. Brewers Street – For Butter Chicken Lovers 
If you're bored of eating the usual Maggi with magic masala then try this combination of Maggi and butter chicken served at Brewers Street in Gurugram. The magic amalgamation of two of your favourite dishes, Maggi and Butter Chicken is enough to give you reasons to visit this place. When your best comfort food gets a makeover with a twist of ravishing flavours, it means good news in every way. The Butter Chicken Maggi is a genius innovation by the Chefs at the Brewers Street in Gurugram.
Also read: Try This Butter Chicken Maggi At Brewers Street In Gurugram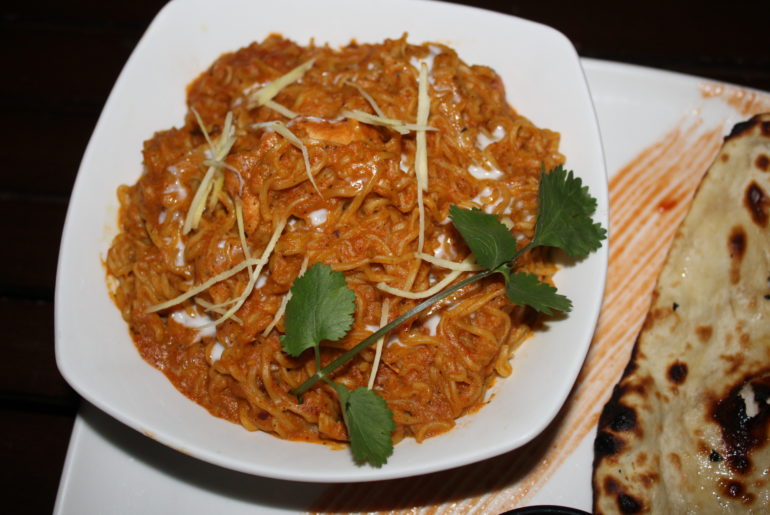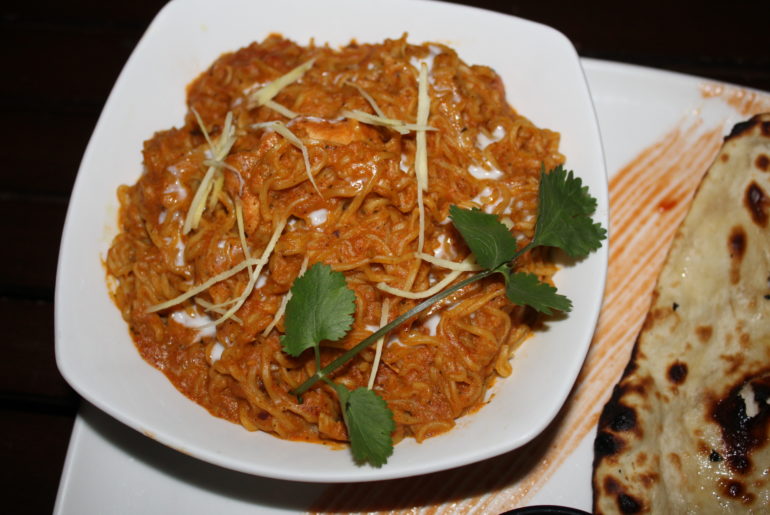 Address: Brewers Street, 2001, 2nd Floor, ILD Trade Centre, Sector 47, Sohna Road, Gurgaon
Phone: 099991 18716
Cost for two: ₹1,500
2. Roots Cafe – For Breakfast Lovers
Roots Cafe in the park is a unique concept that lets you indulge in food while you're seated amidst the lush greenery of a park in Gurugram. While Gurugram is a city of urban landscapes, it too has its own benchmark for greenery and beautiful parks. This cafe lets you connect to your roots, literally! Hidden in Sector 29 of Gurugram it is situated inside the Rajiv Gandhi Renewable Energy Park and brings you a serene environment away from the urban chaos.
Also read: Head To This Cafe For A Breakfast Amidst Nature In Gurugram
Address: Roots Cafe in the Park, Rajiv Gandhi Renewable Energy Park, Leisure Valley, Sector 29, Gurugram
Phone: 0124 2574616, +91 8800772611
Cost for two: ₹750 (Approx.)
3. Flyboy – For Adventure Junkies
Fly with the birds and own the sky as you fly across the horizon through the paramotoring Air Safari experience by Flyboy Aviation in Gurugram. Founded by Capt. Varun Suhag, Flyboy Aviation aims to fulfill your dream of flying free and soaring highin the sky. It is one of the safest and easiest airborne crafts that could be the first step to take on the road for that adventurous soul.This Airsafari experience will give you memories to cherish for a lifetime and help you set wings to your dream of flying.
Also read: Fly High Through This Paramotoring Experience By Flyboy In Gurugram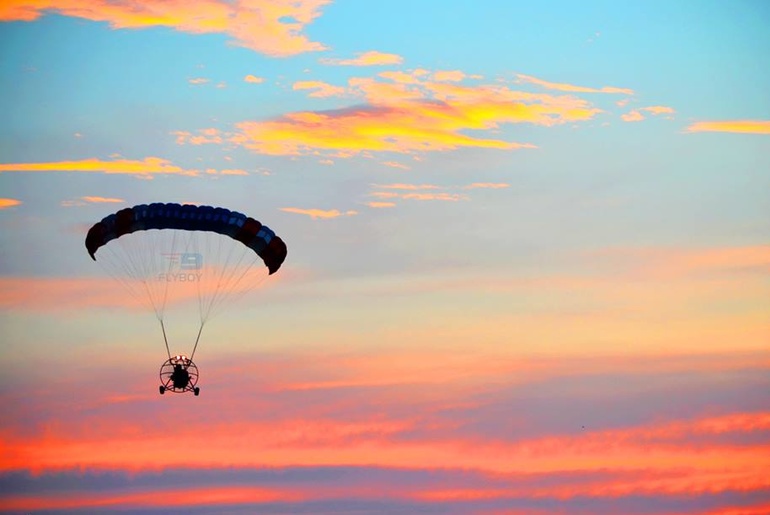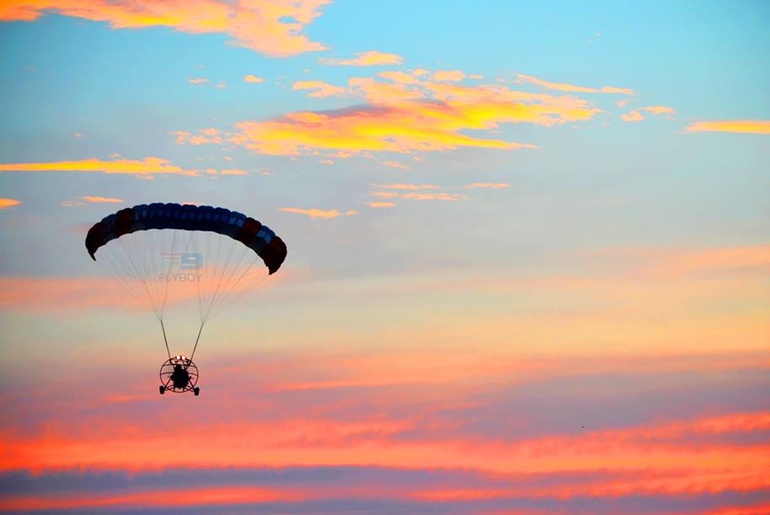 To book your flight and check out packages click here.
Address: Flyboy, Flyboy Aero Park, Near The Ireo Grand Arch, Golf Course Extension Road, Sector 58, Gurgaon-122102, Haryana.
Phone: 9871510510
4. Go Food Truck Hopping 
Lined up in Leisure Valley's parking lot, we can't stop drooling about Sector 29's Food Truck Market in Gurugram. This Food Truck Market is the next hot destination in Gurugram and we're all drooling with its plethora of food options. Located in Leisure Valley's parking lot, they're lined up parallel to each other with some grooving music to set the mood.
Also read: Visit The Food Truck Market In Gurugram For A Food Truck Hopping Adventure
5. Molecular Air Bar – For Quirky Food
A microbrewery located in Sector 29 of Gurgaon, it is a massive hit for its intriguing culinary dishes and drinks that are a feast for your eyes and tummy as well. From its ambiance to its food choices, everything about this restaurant is quirky and classy. Offering a varied list of food items, the Molecule Air Bar in Gurugram has been doing rounds about its unique food combinations. The rooftop bar gives you a great view of the Gurgaon skyline with delicious palatable options in front of you. Sip on their own craft-beer as you capture the city lights from their rooftop bar.
Also read: Molecule Air Bar Is A Great Place To Try Out Quirky Dishes In Gurugram
Address:  SCO- 53, 4th Floor, Sector 29, Gurugram, Haryana 122018
Phone: 088266 77705
Cost for two: ₹1500
LIKE Curly Tales on Facebook | Instagram| Twitter
You can also subscribe to our newsletters