Under 140 Characters
You can't imagine a traditional South Indian meal if it's not served on a banana leaf. But have you ever wondered why? Read on!
Why A Banana Leaf?
A custom that dates back thousands of years, the use of the banana leaf is as much practical as it is scientific. Did you know that the upper section of the leaf is used for guests while the lower one is used for family? Unbe'leaf'able!
Also read: Taste The Flavour Of Tradition With Onam Sadhya At Vivanta By Taj President
1. Healthy
The banana leaf may look ordinary but it's like the Star Lord of the plant kingdom. The leaf itself has a waxy coating that's packed with polyphenols like epigallocatechin gallate. What that really means is that has a fancy sounding coating that helps fight cancer and is extremely good for the body. When hot food is placed on the banana leaf, the waxy coating melts into the food adding flavour, aroma and loads of goodness. Pretty cool that our ancestors knew all of this without the Internet han?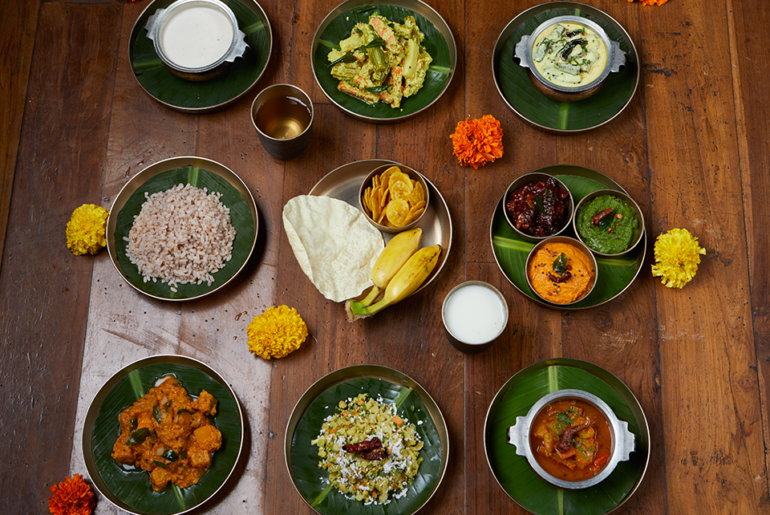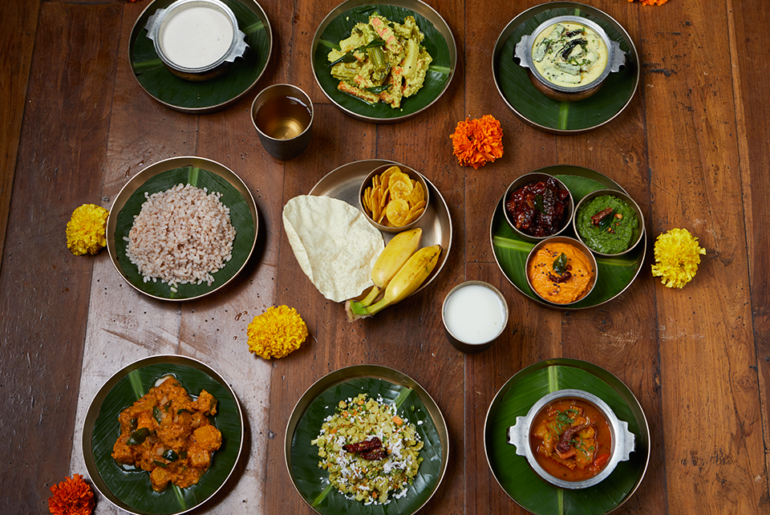 2. Eco-Friendly
Did you know that every part of the banana plant can be used – right from the stem to the roots to the flower to the fruit? The banana leaf is not just healthy, it's also eco-friendly and sustainable. Talk about clean eating!
3. Practical
Cooking the Onam Sadhya is no mean feet. An average Sadhya has 26 dishes. Add to it the 50 dishes that have to be washed after. Not a problem with the banana leaf! You just fold it after your meal and throw it away. The leaf also has place for the vast menu that's being cooked which makes it ideal. Saves time, its cost efficient and very practical.
Also read: 10 Best South Indian Restaurants In Mumbai You Have To Try Once!
4. Chemical Free
There's no question of soap being used on the leaf. All the leaves are just washed in water and ready to be served on. The banana leaf is 100% natural and just so natural. They're also hygienic.
5. Nature's Non Stick Pan
The banana leaf is nature's version of a non-stick pan. Ghee and oil does not stick to a banana leaf, which avoids making your meal messy. Plus this one doesn't came with cancerous teflon coating. 100% natural and 100% delicious!
Hmm, this makes me wonder why we use plates at all? The banana leaf does seem like a better idea all round. But until then, remember all these amazing facts as you enjoy your delicious Onam Sadhya.
LIKE Curly Tales on Facebook | Instagram | Twitter
You can subscribe to our newsletters