Pune's FC road is the epicenter of all college activities. With being the shopping hub for youngsters, to having quirky eateries, this street in Pune is surprising with new restaurants every few days. But we've got a few recommendations to try while you're shopping your heart out there. Take a break and enjoy these delectable items at FC road –
1. Biryanis At Marrakesh
A new destination for your biryani cravings in Pune, but its gaining popularity like no other. Try out their Murg Dum Biryani and Ghost Dum Biryani. They also have boneless options, but if you'd like to bite straight out of the bone, there's nothing like it. Along with that, try dishes from their Mughlai selection and the Shwaramas. 
Also read: 5 Restaurants For The Best Biryanis In Pune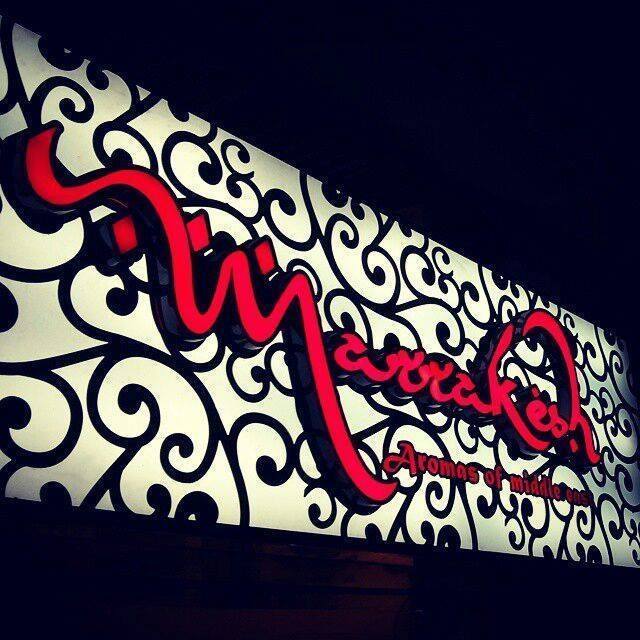 Address: Shop 1 & 3, Chanakyapuri, FC Road, Pune
Phone: 020 30189873
Approx cost: ₹700 for two people
2. Freakshakes At Oh Freak!
Dream big with Oh Freak!'s collection of Freakshakes. Being the ambassador of freak shakes in Pune, Oh Freak comes last but surely not the least. It has made a profound impact on the chocolate loving audience with its classic blend of Oreo and Nutella. Too pleasing to the eyes, the monster shakes they make a combo that you simply can't refuse. Be sure to try the Cookies & Cream freakshake.
Also read: Satiate Your Sweet-Tooth With 5 Best Places For Freak Shakes In Pune
Address: Sant Tukaram Chowk, Opposite Fergusson College, FC Road, Pune
Phone: +91 9766494484
Approx cost: ₹350 for two people
3. 25 Types Of Fries At UFO Fries & Corn
25 types of fries that will have your licking your fingers with each bite. Using a variety of sauces and cheese on top of the fries, their recipes that definitely one of a kind. Along with that, they have special preparations of corn that are a must try. The UFO Special Fries and the Alien Fries are must try! If you don't mind a bit of spice in your life, try out the Spicy Cheese Burst Fries that comes with yummy mozzarella liquid cheese.
Also read: Pune's UFO Fries & Corn Is The College Crowd's Newest Hangout Spot
Address: Shop No 3, Dnyaneshwar Paduka Chowk, Fergusson College Rd, Shivajinagar, Pune, Maharashtra 411004
Phone:  099304 81408
Approx cost: ₹150 for two people
4. Cheesecakes In A Jar With Frozen Bottle
Now you can be proud of 'bottling up' with desserts at this cool new dessert joint at FC road, Pune. Frozen Bottle has a menu that will give you a variety of options to choose from (in a bottle!). If you're in the mood for some fruity love, go for their Fruit Medley with flavors like Berry Blast, Banana Caramel and Kiwi Krush. A whole section in the menu is dedicated for the choco lovers with Choco Indulgence. Try out the Oreo Cheesecake, Mint Choco Chip and Belgian Chocolate. The Modern Twist category in the menu comes welcoming unique flavors like Snicker Surprise, Banana Gulkand, and Mocha Swirl. 
Also read: Make Way For Cheesecakes In A Jar With Frozen Bottle At FC Road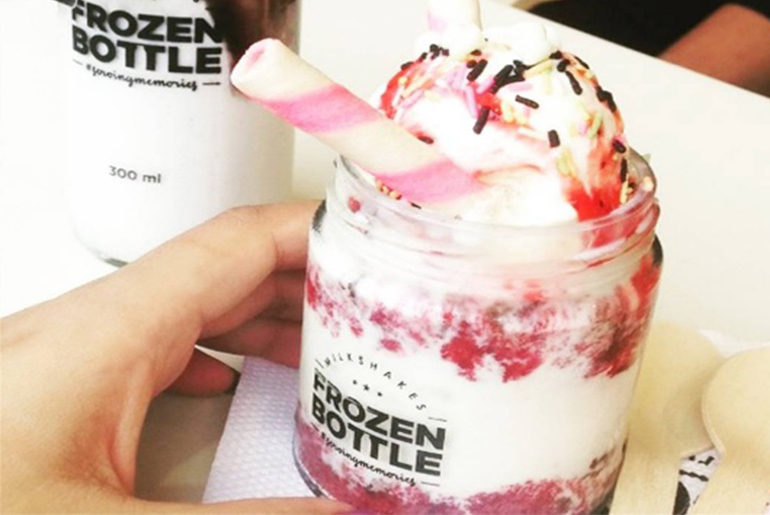 Address: CTS 1216/2+3 Millenium Plaza Beside Pizza Hut Store Opp. Fergusson College, Naamdaar Gopal Krushna Gokhale Rd, Shivajinagar, Pune, Maharashtra 411004
Approx cost: ₹ 400 for two people
5. Gorge On Pune's Only Pure Non-Veg Restaurant With Surve's Pure Non-Veg
Surve's at FC Road serves the best non-vegetarian delicacies in Pune along with a healthy dose of love. You might have heard of pure vegetarian restaurants, but have you heard about a restaurant that only serves non-vegetarian items? Surve's pure non-vegetarian is here to tickle your taste buds with the best of meat. Pune's first ever only non-vegetarian restaurant that serves the best of biryanis, chicken curry, fish, and mutton.
Also read: Pune's Pure Non-Vegetarian Restaurant Is Here To Satiate All Your Meat Cravings
Address: 6, Chanakyapuri, Tukaram Paduka Chowk, FC Road, Pune
Phone: 020 30189198
Approx cost: ₹550 for two people
6. Try The Soft Serve On A Cloud By Sweet Mess
Open your heart to a sweetness like no other with 'Soft Serve On A Cloud'. The main attraction surely has to be the 'Soft Serve On A Cloud'. It is a soft-serve ice cream which is available in multiple flavors resting on a grand cloud of cotton candy. Moreover, you can top it up with unlimited toppings that you desire.
Also read: Pune's Sweet Mess Offers 'Soft Serve On A Cloud' & It Is Delicious
Where : 11719b, Fergusson College Rd, Deccan Gymkhana, Pune, Maharashtra 411004
Phone : + 91 9765698026
Approx cost : ₹300 for two
LIKE Curly Tales on Facebook | Instagram| Twitter
You can subscribe to our newsletters