Ladakh is undoubtedly one of India's most picturesque locations. In a remote area of Ladakh, there is a particularly lovely area known as Zanskar Valley. On September 29 and 30, Padum in Zanskar will host the 7th iteration of the two-day Ladakh Zanskar Festival. The Azadi Ka Amrit Mahotsav will be in charge of the celebration. This event seeks to highlight the rich cultural legacy of Ladakh. Let's check out more details of this festival. 
Everything To Know About The Ladakh Zanskar Festival 2022!
The event will, in some ways, reflect Ladakhi tradition, culture, food, local handicrafts and arts. Plan your trip to go to Ladakh at the end of this month if you haven't already. Trust us, Zanskar Festival is worth travelling for! 
The Ladakh Zanskar Festival is a major occasion when you can witness more than only Ladakhi culture. Along with the celebrations, you can explore the Zanskar area of the Kargil district for its distinct beauty. The festival is known for its vibrantly colourful costumes, local dance and musical acts. This great holiday is to foster social interaction.
Zanskar's main and administrative centre is Padum, while the town of Sani is barely 6 kilometres away. The whole festival schedule is hosted by the monastery known as Sani. People like wearing imaginative and vibrant masks to engage in musical dance events. 
Secretary Tourism & Culture, Kacho Mehboob Ali Khan chaired a meeting to discuss the arrangements of the 7th Edition of Ladakh Zanskar Festival 2022.#Ladakh #Zanskar
PC: @Chosphel_kuksho@MinOfCultureGoI @PIBCulture @tourismgoi @lg_ladakh @sectourismutl @LAHDC_K @DIPR_Kargil pic.twitter.com/FeZ5oTbXGt

— Ladakh Tourism (@utladakhtourism) September 13, 2022
Also Read: Ajith Visits Kargil War Memorial In Ladakh & Pays Tribute To Martyrs
Zanskar-An Adventure Hub For Travellers 
If we see previous years' celebrations, the festival is all about traditional sports like yak rides. Zanskar is famous among adventure travellers who like doing the challenging Chadar Trek, commonly known as the Frozen River Trek. The Padum-Darcha Trek, Lugnak Trek, and Zanskar-Sham Valley Trek are for those who love adventures.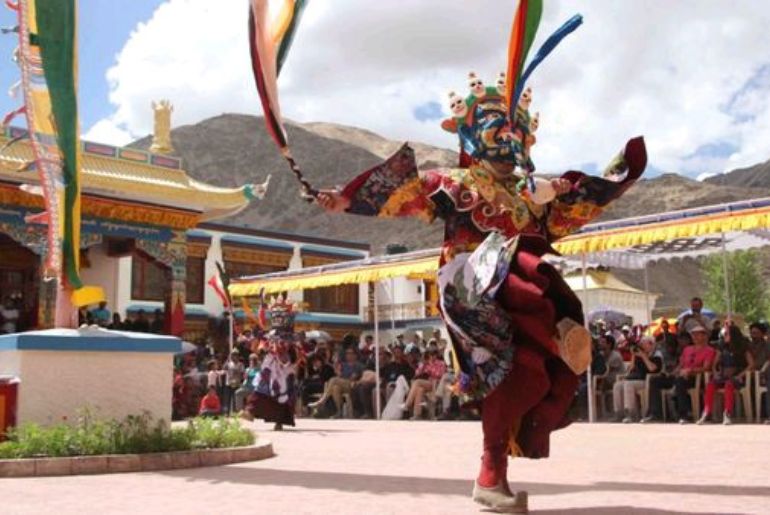 Also Read: IRCTC Introduces Low-Cost Tour Package From Agra To Ladakh
So, go there and participate in the community while enjoying the kind greeting from the locals. If you are a fan of culture and heritage, then you should definitely witness this Zanskar Festival. 
Image Courtesy: Unsplash