We got engaged in November 2017 and I resigned from work in February 2018, because I realized I was not happy with my then-workspace. I had multiple arguments with my boyfriend (Rish) and I decided to quit my job even without thinking of what lied ahead of me. Our wedding date had been fixed and the moment I was free from my hectic work-life we decided to go meet some relatives in Delhi. Well, this being a spontaneous plan, after packing our bags I was told that we MIGHT go to the hills too. (Rish leaves takes every opportunity to visit the mountains. He also intends to buy a tree house in the mountains and has weaved our entire retirement plan around it, which I am really proud of. I love tree houses too.)
While considering what to carry in my bags I realized the weather in Delhi in March is hot! And the heat in Delhi is drastically different from the kind in Mumbai. (I prefer the Mumbai heat more.)  I had to pack clothes for both weather scenarios — the hot and the cold– since we were visiting the hills too. The location for the hills we were headed to, I was told, was to be a surprise. So I packed all the essentials, catering to the dainty girl I am, all sized up in a big suitcase and a duffel bag on the side.
We landed in Delhi and went straight to our bhaiya-bhabhi's house. The next day we are contemplating on whether to go to the hills or stay back with family to make up for lost time (since we are cities apart and don't have the chance to meet often). After a few hours of thinking Rish comes up to me and says, WE ARE GOING TO THE HILLS! I was game. This spontaneity was not new for me, to be honest. So we go to a friend's place in Gurugram, we talk of places around that we can head to and make a few calls to some more friends to accompany us. We finally decide on Bir in Himachal Pradesh which is around 12 hours from Delhi, by road.
We decided to take off in the night post 11 pm after finishing dinner and called another friend on our way to Bir. So Rish, I and a couple of friends set ourselves on the journey to Bir, which is one of the best places in the world for paragliding. The spirit of flying coupled with a picturesque view of Bir ignited a few butterflies in my stomach.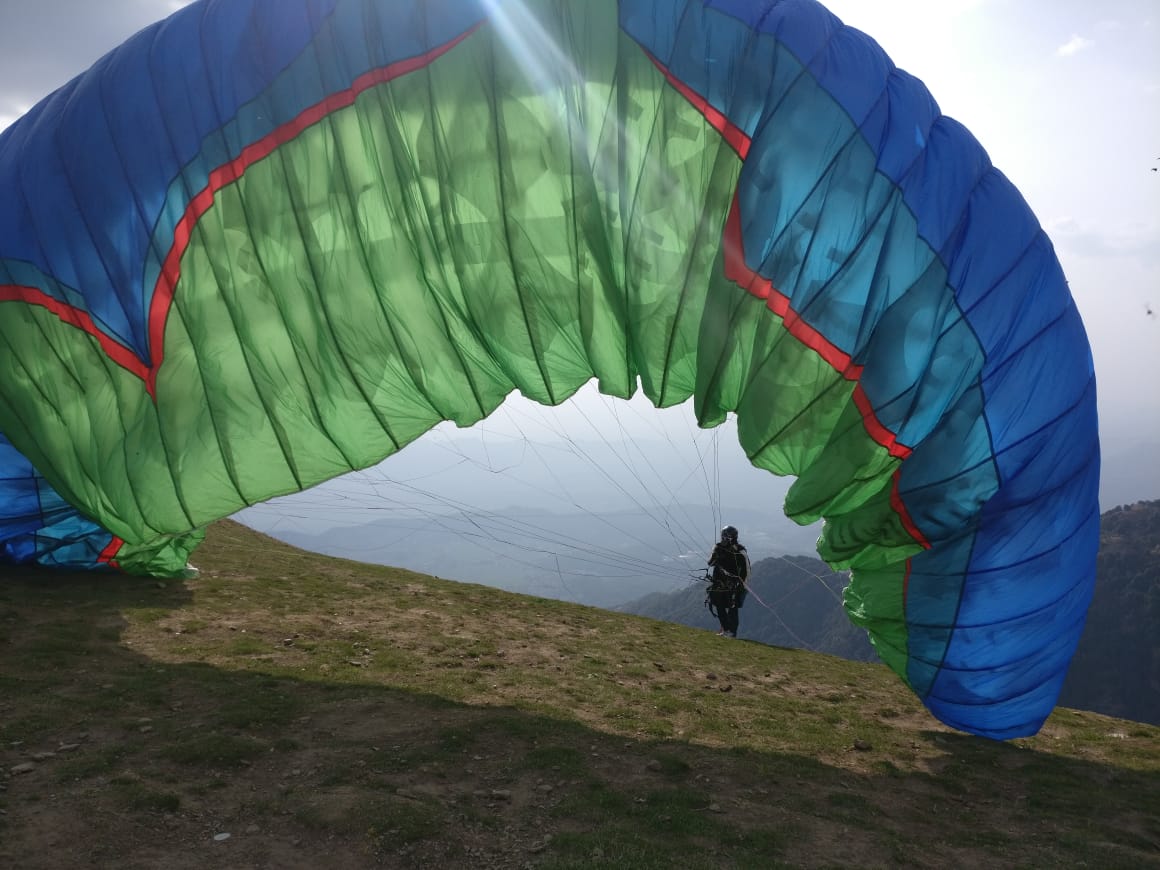 Our journey started and after almost 10 hours of driving nonstop, I started throwing up. My stomach was acting up even when it was empty (I refrain from eating a lot when I am travelling by road). The fiancée told me not to worry and that this was a pretty normal scenario since  I do not travel by road often, and might have a low tolerance for heavy travel.
Rish and our accompanying friends had found a new story to laugh on, talking about how we city folks were so not used to travelling to the hills. Well, I ignored the jab and forced myself to sleep in the backseat.  After fifteen more minutes, I wanted to throw up again. Rish handed me a few medicines but by now I was totally irritated and wanted to reach our destination and simply lie down in our hotel bed. We reached Bir in another 45 mins and by then my body had completely given up. Rish helped me sleep on his lap and was a complete sweetheart with his care.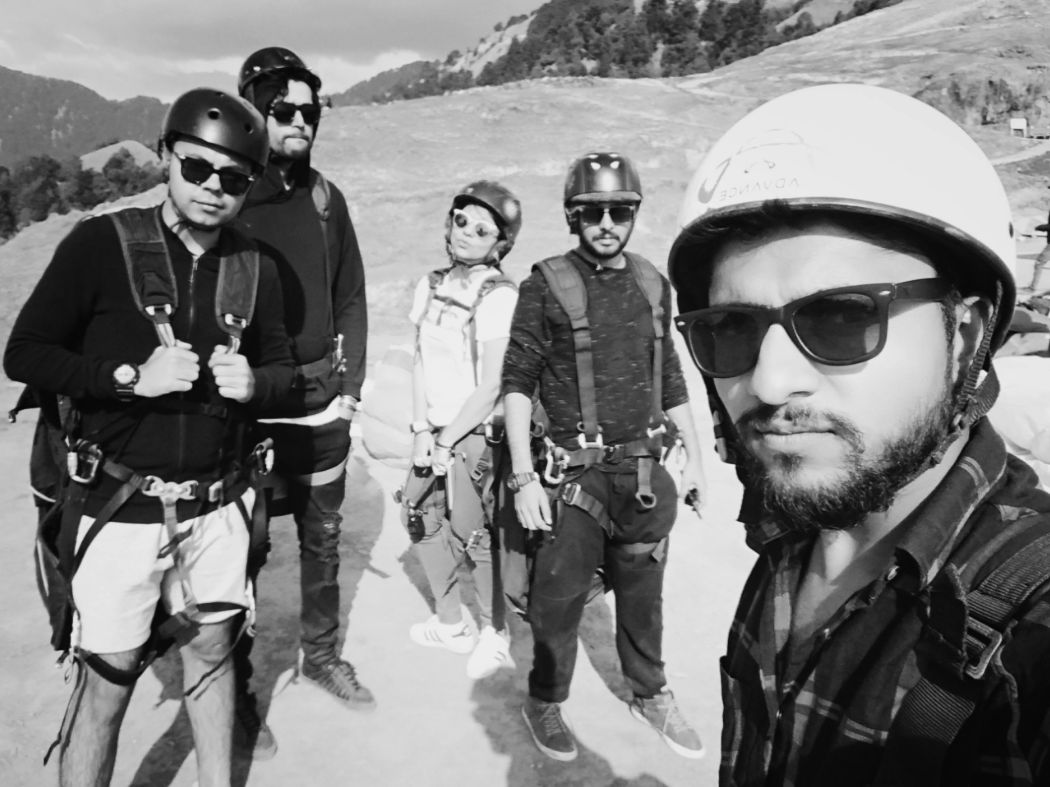 Next thing, we hired an apartment. I took my medicines and went straight off to sleep. I woke up in the evening to find the boys chilling in the balcony relishing the view and enjoying their refreshments. We spent the evening in the balcony relaxing, listening to music and chit-chatting. It got colder by night and I had to replace my flimsy jacket with a thermal one to avoid falling sick again. (ARGH!) We went to a local restaurant and gorged on some plain daal rice. (Fun fact: The fiancée is from the North and strongly believes in eating daal chawal as the next best option to rely upon when we can't access junk food. To which I now agree).
Next day, we had a few more joining us at Bir and they wanted to stay at Bir Connect, a place on the hills. It is not accessible by car after a point, so we had to climb up the hills to reach the site. The effort was worth it because the moment we reached there, we were amazed by what we saw. The view was to die for. There was a bench with tiny bulbs on which we sat down to fill our eyes with the mountains surrounding us.
There were tents where we were supposed to stay in and to my surprise, also had attached bathrooms. I remember thinking that God was being kind to me (considering my past experiences of camping and trekking without a loo in sight). The tent had four separate beds which were very clean and tidy. Of course there were small reptiles and creatures moving around but Rish told me to let them be and just enjoy this stay which was obviously, so different from what we were used to. That day I even cooked daal and rajma at Bir Connect after requesting the owner for access to their kitchen. He agreed on the condition that I'll have to make it for everyone staying there. I was really pleased by this affectionate gesture of his.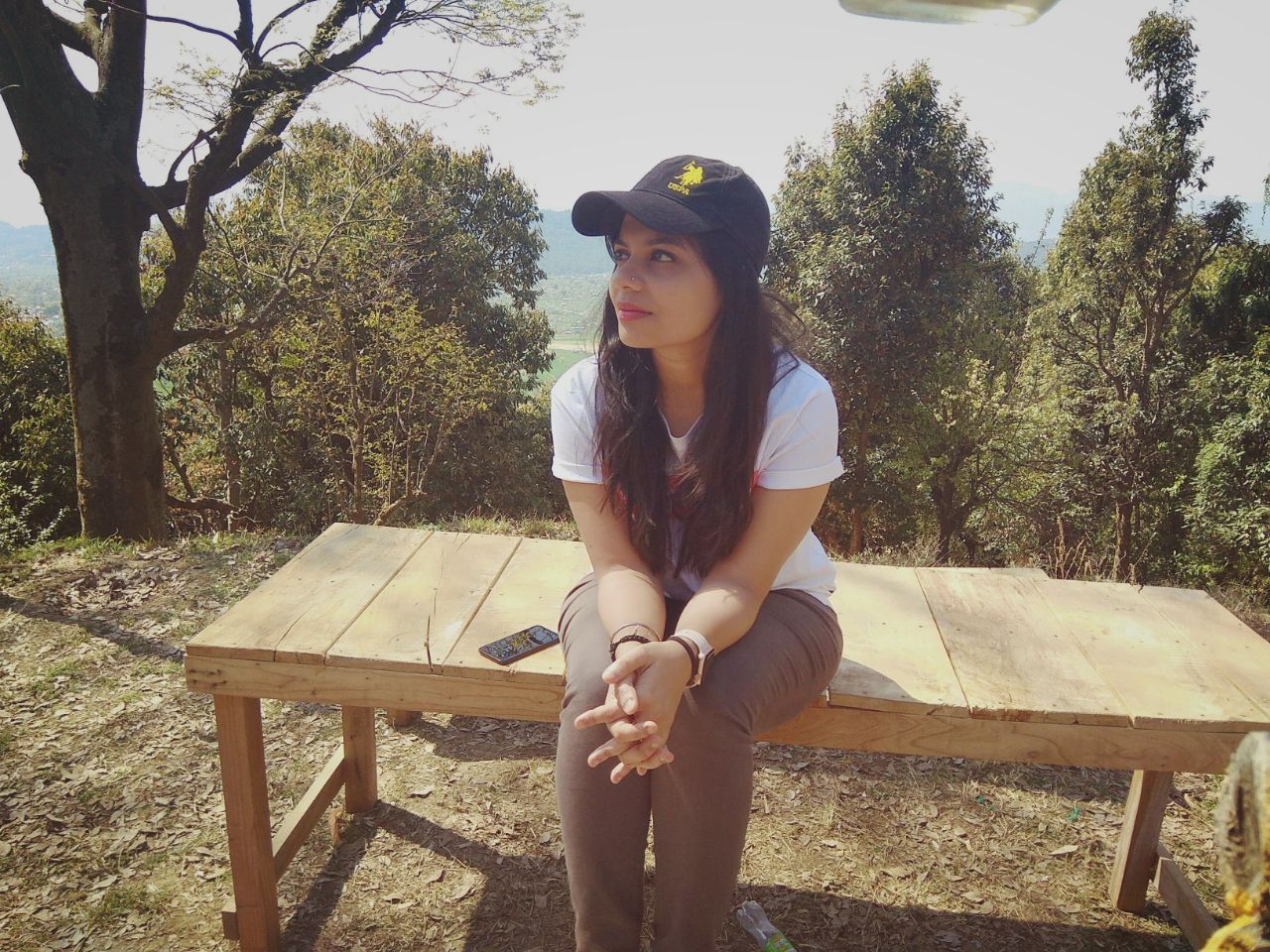 We then set off for the main event of our trip– paragliding. Rish preps me with all the important details of the sport and how lucky we are to do something so many wish for. I was mesmerized by seeing people paraglide and SO wanted to start my paragliding journey too. We bought tickets, (after bargaining, of course) and I decided to go with the Go Pro package which helps us capture the moments while we are up in the air.
Honestly, I love the idea of having crazy memories to look back on when Rish and I grow old! We went to the highest point in Bir, and reviewed the start point of the dive which resulted in me being petrified (to be honest). But Rish, as always is a cheerleader. A professional always sits behind you when you are up in the air. To take off for the dive, we had to run a little on the runway (we also had to wait for some time since the wind was not in a favorable direction). After a while, we are already in the sky, a good 5000 meters above land. The view was BREATHTAKING.
It felt so good to be chilling in the sky above and to my surprise, I felt extremely relaxed. I drove my paragliding professional crazy by asking too many questions on the sport, its safety and the distance one could cover while flying. He was extremely kind by answering all my questions. The Go-Pro camera was recording my every movement. We landed in a slightly rough manner as I was new to this sport and was still learning the very basics of it. I had zero injuries (phew!). All in all, it was the most amazing adventure of my life.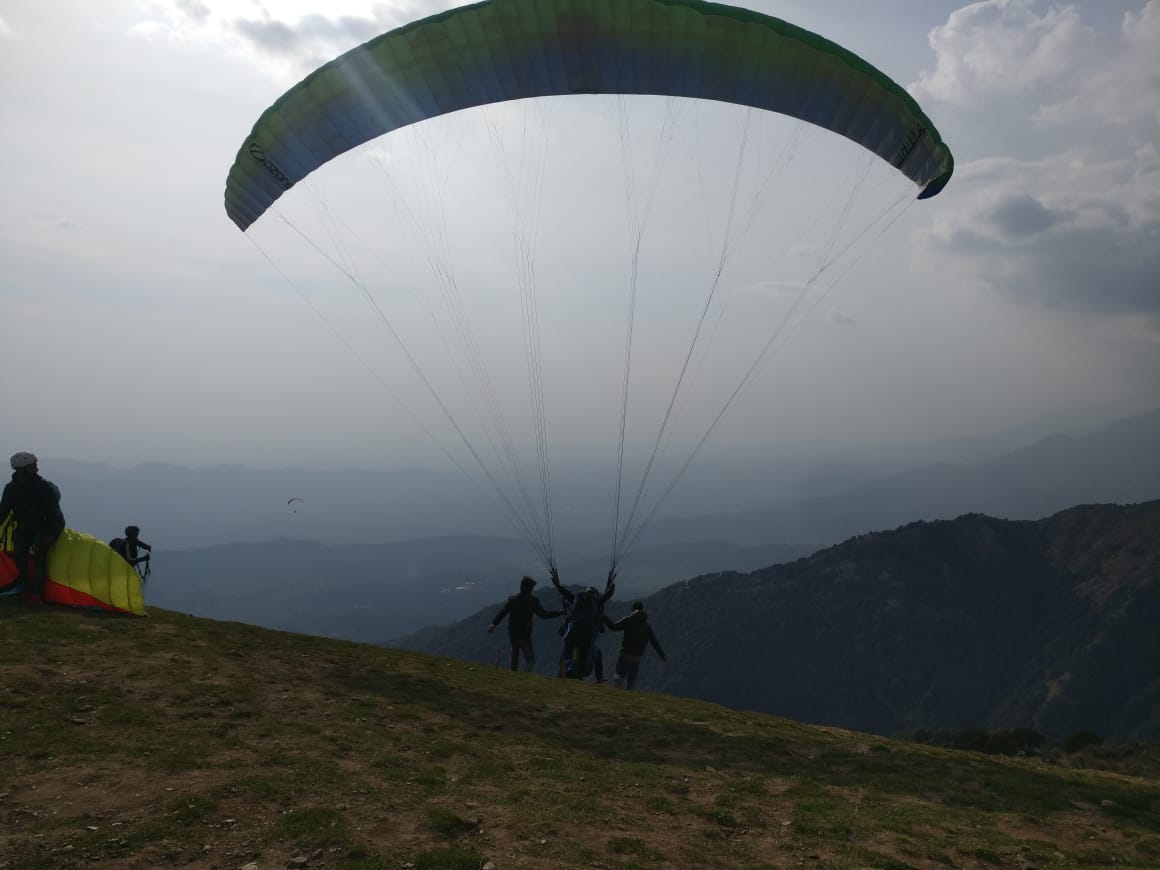 After landing, we ate at a local food joint. We then hired bicycles and went on our second adventure for the day. The weather had a nip to it and we had fun riding our bicycles. The cycles costed us INR 100 for an hour. But it was totally worth it. We came back to hot snacks and chai at Bir Connect.
The next day, we decided to go touristy and explored the local market and lanes of Bir, which were just so beautiful. Everything was new, right from the people, their clothes and even the way they spoke, which was utterly warm and welcoming. We headed to a local café for breakfast after which we checked out from Bir Connect and were on our way back to Delhi.
As they say, all's well that ends well. On the way back, my stomach was absolutely okay (maybe Bir had my heart), which reinstated my belief in longer road trips, the charm of the hills  and the loving the company of the people I was with. We reached Delhi back in 10 hours straight and the next day we had our flight back to Mumbai.
Bir has my heart till date and I think it was a great decision to just go with the flow and let Rish do all the planning and plotting. Sometimes it's better to just enjoy what's happening and let your partner do all the hard work. Because, when you have the right person around you, nothing can go wrong and I place all my bets on that! Spontaneity and the cheerful traveling company made my Bir adventure a complete bliss! Thank you, Rish for taking me on such a wonderful trip!