The modest Kulhad has been holding Indians' most-loved Chai, sweet curd, lassi and malai for ages. It emits a beautiful earthly fragrance that only adds to the eating experience. However, people have started serving other dishes too in a Kulhad. The Kulhad pizza came, and now it's Kulhad Dosa. The staple of South Indians looks impressive in a Kulhad too. If not taste, the creativity that goes into plating a dosa is indeed flattering!
Kulhad Dosa – Trending in Delhi
Although most preparations are much like the usual dosa, eating from a Kulhad isn't that bad. A little experiment into making a dish look different should get all the credits. And Delhiites are not staying away from it.
Unlike a regular masala dosa platter, the masala mashed potatoes are filled into the kulhad. And the dosa is rolled into a cone and placed on top of the kulhad. Then, finally, the chutneys and sambhar are served as it is in small bowls.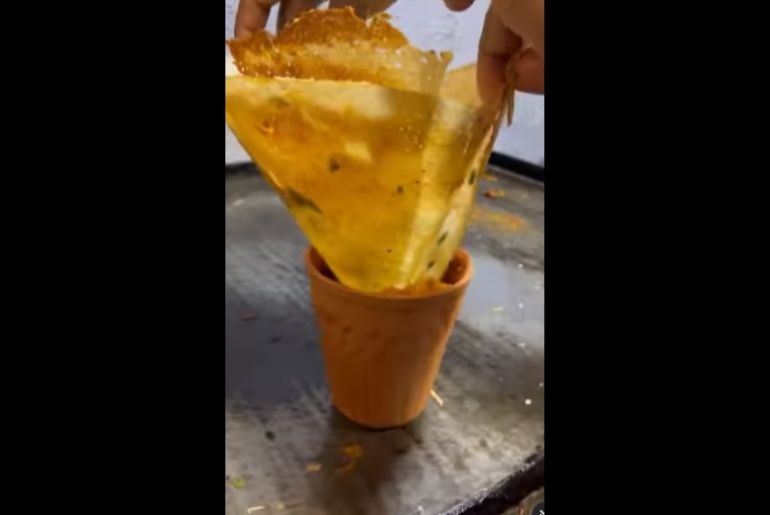 Also Read: Gorge On Unlimited Quantities Of Over 20 Dishes At Gulati Delhi At Just ₹975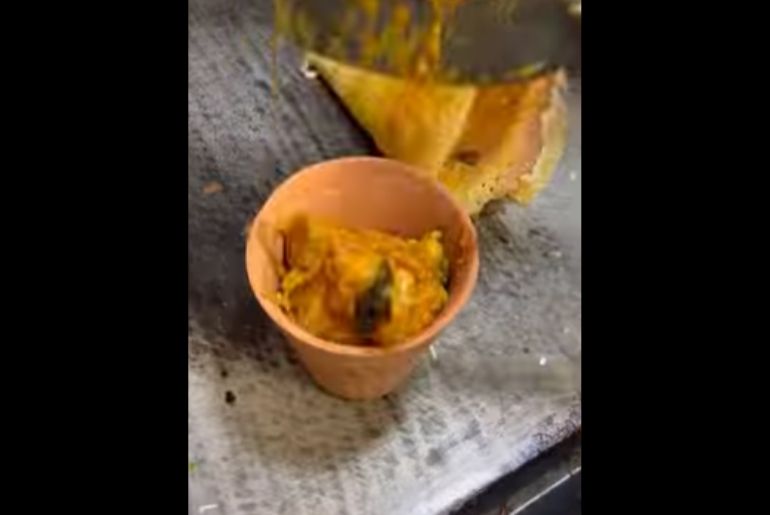 What Do You Think About Kulhads?
Is serving dosa in a Kulhad a good idea? Do you think restaurants and eateries should try to increase the use of Kulhads for serving food or drinks? Mostly, Kulhads are used by tea vendors to serve chai and others for lassi. And there are a lot of reasons why businesses show switch to serving tea in a Kulhad. Well, a few advantages include them being cheap in comparison to glass or plastic. They are highly hygienic. They are also biodegradable and do not harm the environment the way average plastic does. But remember, they cannot be reused. So, make sure you break the earthen pot after use so that one cannot reuse them again.
Also Read: Heard Of Fire Dosa? This Delhi Eatery Sets Fire To Your Dosa And Serves You