Food from the school canteen tastes different! Isn't it? I am sure that one of the things that you all miss about school is the canteen food. The taste is so heavenly and unmatchable. Actress Alaya too used to love food from her school canteen and often ditched her tiffin. On this episode of Curly Tales: Tere Gully Mein, Alaya F and our Editor-in-Chief Kamiya Jani explored the lanes of Andheri's Lokhandwala, relished street food, and had some fun conversations as well.
Alaya F Loved School Canteen Food
Alaya F used to carry tiffin to her school, but one day she finally ditched them. The reason behind ditching home food was that she was bored of it. Alaya F said that her school canteen used to serve delicious food dishes that she was very fond of.
They served vada pav, which they very infamously called pav vadas. "So our vada pavs are like, very, very good!" Alaya said. The other dish that was the best in her school canteen was dhoklas. Then, being a fan of frankies, Alaya used to visit Tibbs frankie, which was right next to her school, very often.
Also read: Alaya F Visited These Places To Satiate Her Midnight Cravings In Mumbai| Curly Tales
Alaya's Midnight Snack Places
Alaya used to stay in Vile Parle before she recently moved to Andheri's Lokhandwala. She would head straight to Mumbai's late-night eateries every time she had a craving for midnight. Alaya loves the fact that these eateries serve hot, yummy food late at night as well.
Alaya F. and our Editor-in-Chief Kamiya Jani explored some eateries in Andheri's Lokhandwala area. They had some fun conversations while gorging on some delicious street food as well. To know about their conversation and Alaya's food preferences, all you need to do is watch the recent episode of Curly Tales: Tere Gully Mein.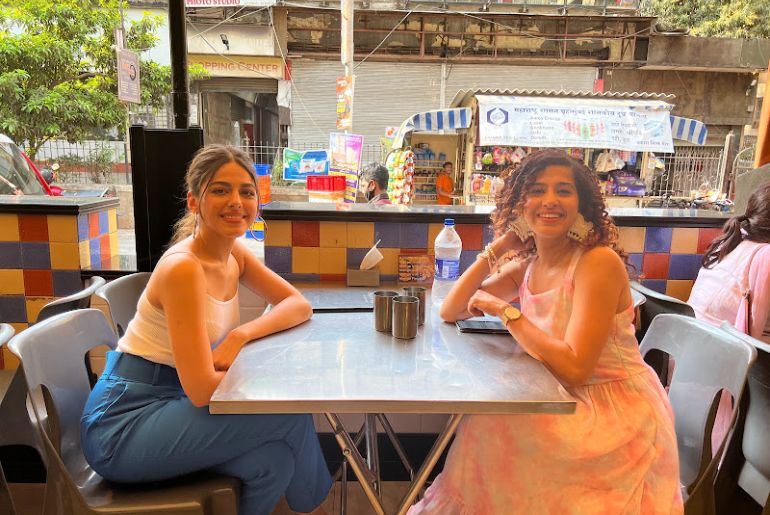 Also Read: Anupam Kher And Neena Gupta Translating Millennial Slangs Will Tickle Your Bones | Curly Tales 
Which was your favourite food item in school? Lets us know below.
Cover Image Courtesy: Media Library