Why Should You Visit Bhutan?
I am sure you have heard that Bhutan is one of the most peaceful places on earth, well it is every bit true. Bhutan is India's neighbour country, but it is the exact opposite in terms of lifestyle, weather and of course is home to the most interesting people. You will find Bhutanese people to be the warmest, most loving and they will never fail to greet you with a smile. All you need to know is that Bhutan is a peaceful and happy country surrounded by majestic mountains. Here, people believe in simple living and would not give that up for anything. They might not care about the latest inventions in the world, but they sure know how to welcome people who have come to visit their beautiful country.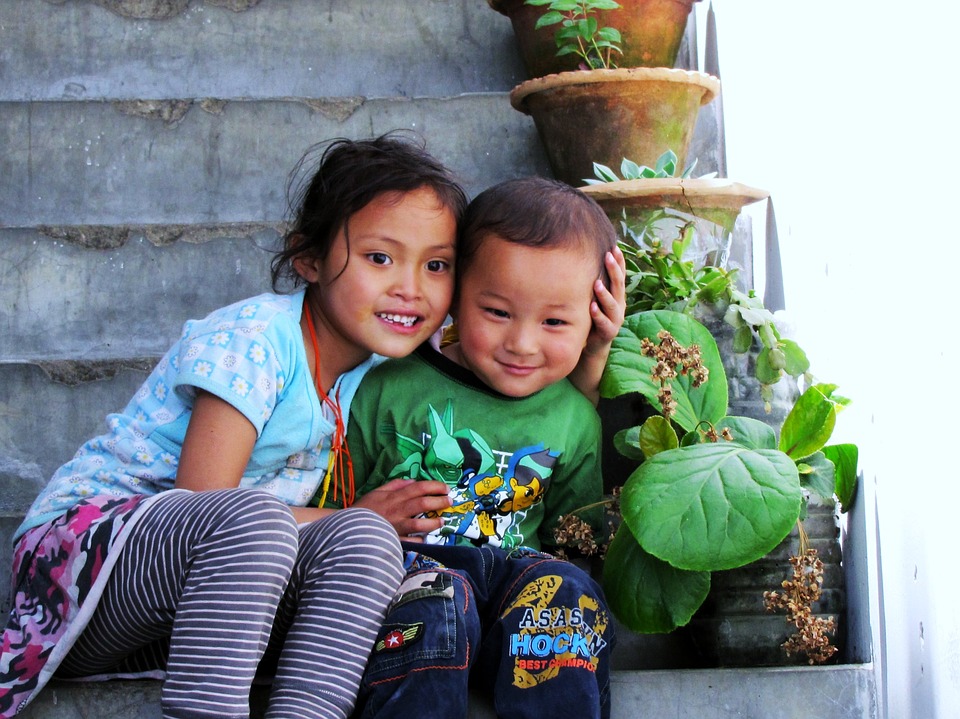 What Is The Currency Of Bhutan?
Bhutan has its very own currency called Ngultrum. They also accept Indian currency but only 5, 10, 20 and even a hundred rupee note but 500 and 2000 notes will not be accepted in Bhutan. Bhutan currency is equivalent to Indian currency.
Also Read:  Turban Traveller, Amarjeet Singh Chawla Drove Delhi-London In The Most Epic Road Trip
What Is The Best Time To Visit Bhutan?
The best time and the best season is winter from October- December. The weather is chilly, it is pleasant and you will feel fresh all day long.  You might want to avoid the rainy season as your travel can get a little messy, but the months between March till the first week of June is still a pleasant time to visit.
Also Read:  Indian Passport Holders Can Travel To These Places Without A Visa
How To Reach Bhutan From Mumbai?
Airways-  Paro is the only International airport that will connect you to Bhutan. So you will have to take a flight to Delhi and from Delhi, you can take a flight to Paro. Or the other two airports that connect you to Paro are Kolkata and Gaya. Paro is a town in Bhutan and you can take a cab till Bhutan or any local transport. It will take you good 6-7 hours to reach Bhutan.
Railways – Railways are the cheapest way to reach Bhutan from Mumbai. You can take a direct train till Siliguri, Jalpaiguri Station and New Alipurduar. From New Alipurduar you can take a bus, taxi or local transport that will take you to Jaigaon and then further to Bhutan. You can also take a direct Taxi from Siliguri to reach Bhutan.
Roadways – Well, this road trip is not going to be an easy one. I don't mean to scare you but it will take you a good 3-4 days to reach Bhutan. Make sure you take enough pit stops between Mumbai and Bhutan. The three routes that open to Bhutan are Phuentsholing, Samdrup Jongkhar and Gelephu. These borders allow tourist to enter the country of Bhutan.
Also read: A Wellness Journey By Pinky Daga From Thriive Into Beguiling Bhutan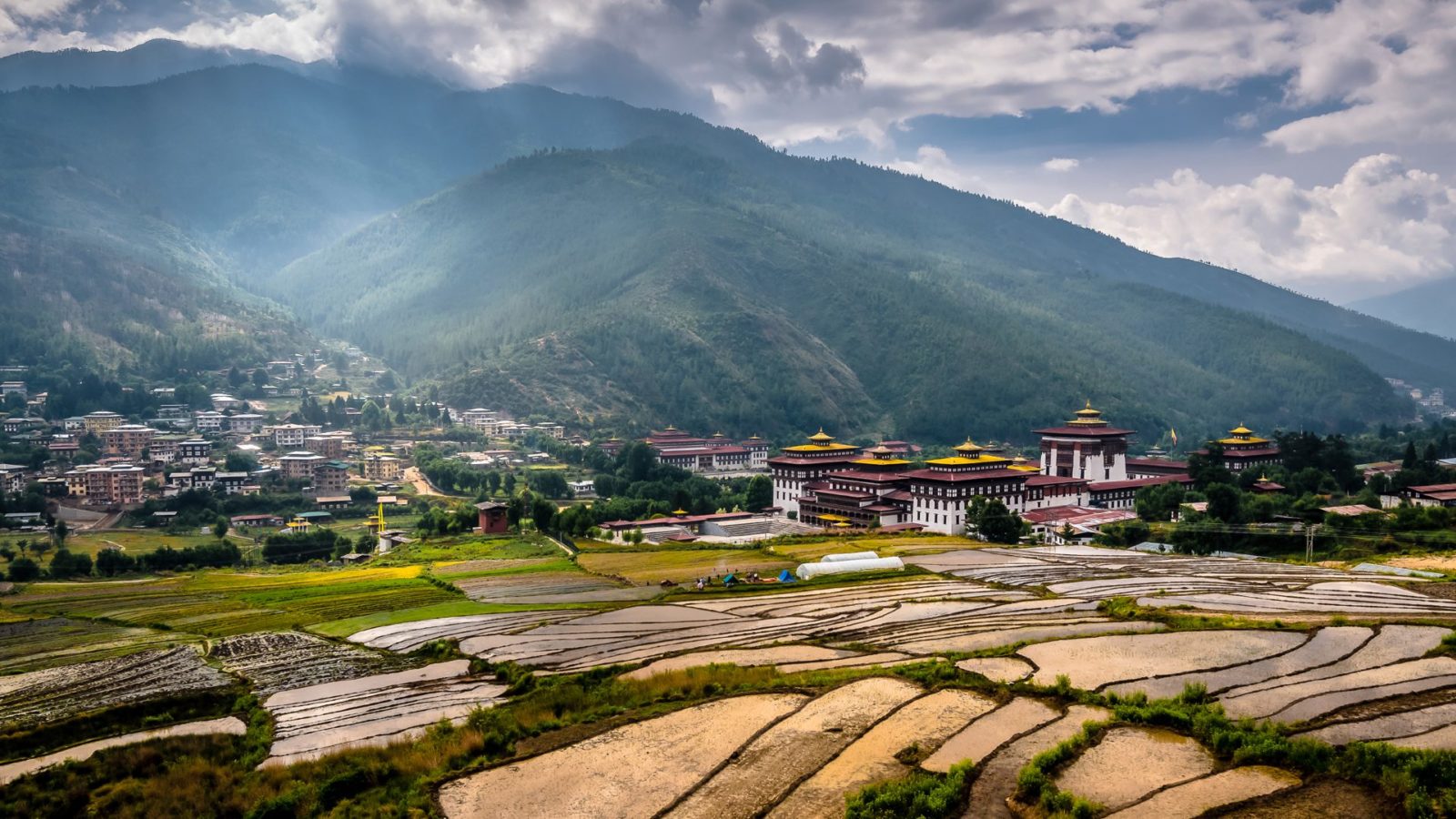 Important Things To Remember Before Your Bhutan Trip 
1. You will have to go to the immigration office and get your documents verified before roaming the country freely. The two most important documents are a voter's ID and a passport. You must have either of them. They will not accept your Aadhar card or PAN card as proof. But do make sure you carry a copy of that as well. Carry a photocopy of the same or you can get it photocopied in the nearby stores.
2. The second most important thing is the hotel bookings. You must have a prior hotel booking in Bhutan and a proof of the same will be asked at the Immigration office in Phuentsholing.
3. A letter that has your travel plan, the itinerary of the entire trip. Here, you will also have to mention your reason for travel and how many people are with you and the number of days that you will be staying.
4. You can opt for a local sim at the Immigration Centre which you can recharge at any of the shops outside. Here, most of your sim cards will stop working, hence taking a local sim card is the best option.
5. The permit you will get from the Immigration Office will be only valid for a journey in Thimphu and Paro. If you want to visit other destinations, you can get a permit from the Thimphu Immigration office.
6. IMPORTANT: The immigration office is shut on Saturdays & Sundays so make sure you plan your trip in such a way that you reach on a weekday. If you are restricted to travelling on a weekend, then you will have to go via a tour operator (bookings have to be done prior). This will cost you extra, but is the only other option.
Also Read: 5 Asian Countries To Visit As The Rupee Falls
What Should I Pack Before My Bhutan Trip?
If you are planning your Bhutan Trip, you must keep a few things handy.
-A jacket, sweatshirt, a shawl, pashmina or even light windcheater. Here you won't need layers and layers of clothes, but I am sure you will be just fine with one jacket.
– Wear comfortable shoes, avoid packing heals, flats and boots will really work well.
– Carry an umbrella maybe if you are going to visit in June – August.
– Bhutan is cold in winter and that time carry as many wollens as you can.
– Carry your Aadhar Card, Voter ID, Passport and Pan card as identity proof and might be asked when you enter the country and at the immigration office in Bhutan.
– Do not forget to carry moisturizer creams to avoid your skin from getting dry.
– Carry all your medications as it will be difficult to the kind that particular one in the local medicals of Bhutan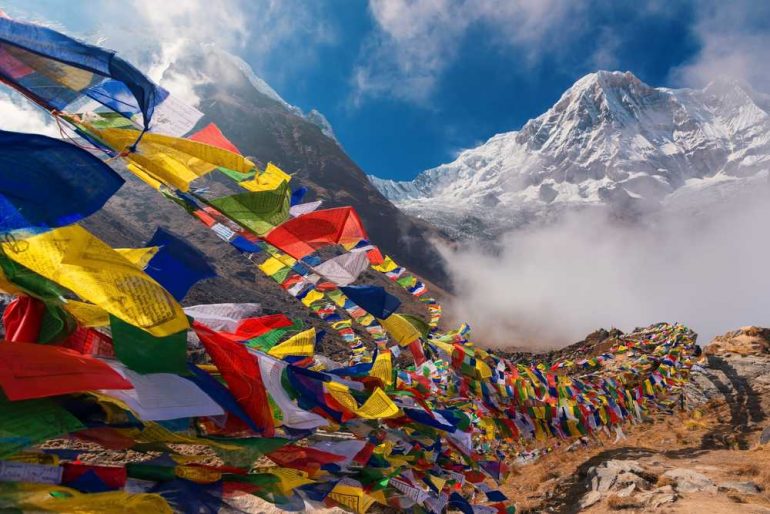 Also Read:  A Wellness Journey By Pinky Daga From Thriive Into Beguiling Bhutan
Places To Visit In Bhutan
Thimphu – Thimphu is the capital of Bhutan and is probably the most peaceful place. The town is filled with some spiritual places, massive monasteries and the most famous idol of Buddha which is more than 50 meters high. The place will give you an idea of traditions and culture that is followed in Bhutan.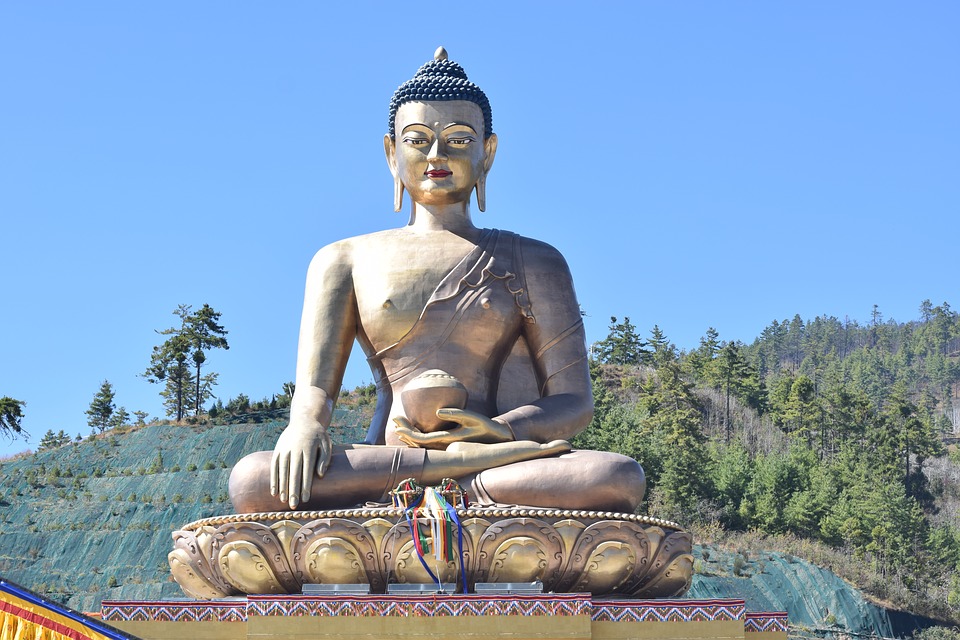 Paro – Paro is the first place you see when you land at the Paro International Airport. The must visit place in this town is Paro Taktsang which is a temple situated at the edge of Paro Valley. Here in Bhutan exploring the local markets, looking at the beautiful temples and monasteries and eating the best authentic food is one of the greatest pleasures.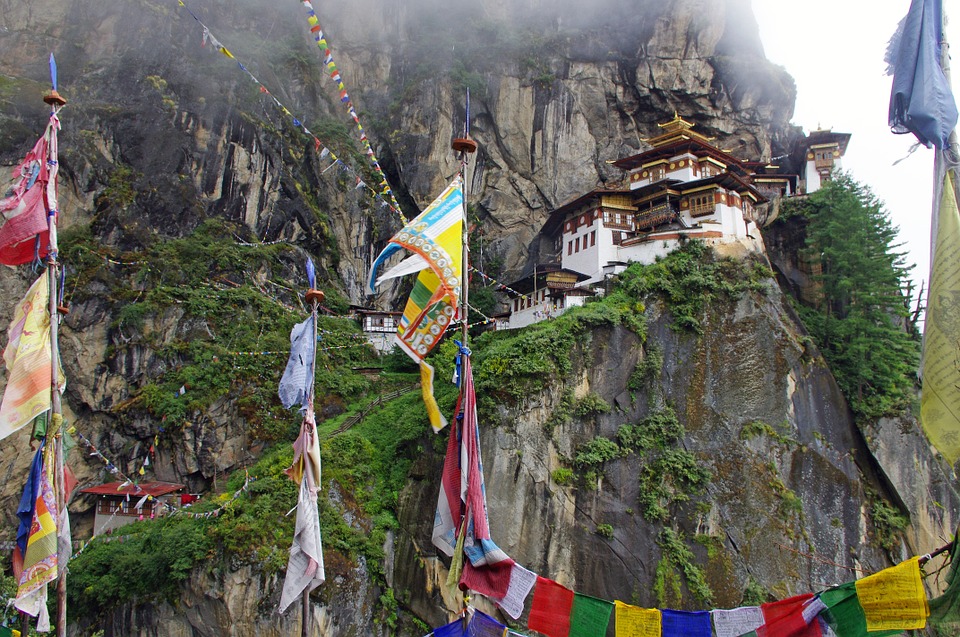 Punakha – A few must do things here in Punakha are Mo Chuu where you can go for river rafting and other sports, Punakha Dzong is the next best place to visit which is located at the edge of a river and the architecture of this place is beautiful. It is also the second oldest structure in Bhutan.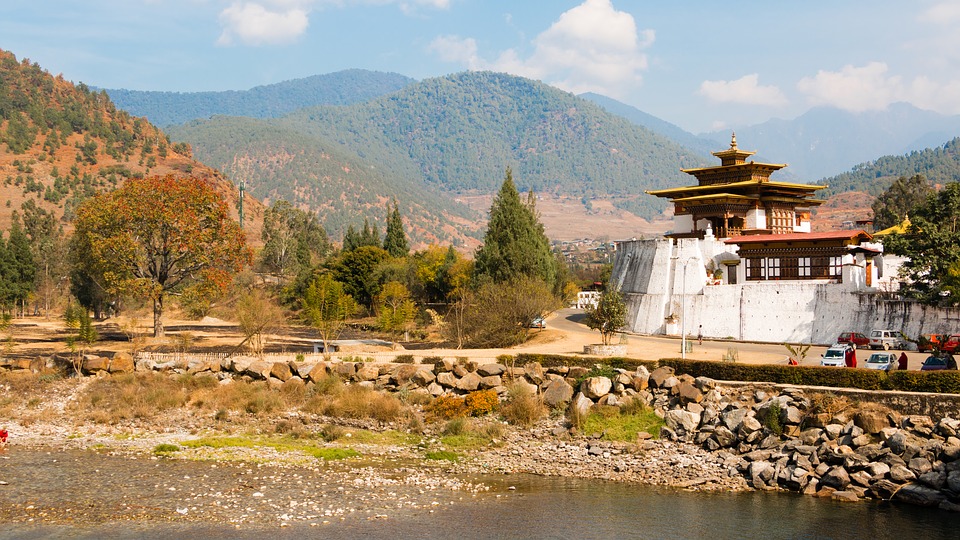 Phuentsholing – All the important things, administrative decisions and all the immigration-related work happens here. Phuentsholing connects Indian to Bhutan via the town of Jaigoan. Places to visit here are Karbandi Monastery, Bhutan Gate and Zangtopelri.
Also Read:  Bhutan Is All Set To Become 100 Percent Organic By 2020
What Is The Famous Food In Bhutan?
I am a big fan of authentic food which does not include too many spices or like a range of flavours. A simply well-cooked meal that brings out the culture of Bhutan. Interestingly the people of Bhutan like their food spicy. You will notice that almost every dish has a subtle taste of red/green chilly. The best thing to have here is Ema Datshi it is typically a mixture of Cheese and Chilly. The consistency of this dish is like a soup, they also put vegetables in it and just the right amount of Cheese! It can be a little on the spicy side but it is loved by everyone and remains their personal favourite. Some of the other dishes you should not miss put on are their famous red rice, Jasha maru, Suja and of course momos.