Aramness is a peaceful, all-suite luxury property in Gujarat that takes inspiration from the Sasan Gir National Park. The name of the lodge itself is an amalgamation of two Gujarati words: Aram (peace/rest) and ness (local village). The logo of the lodge has antlers of the spotted chital deer as well as the stars. These supposedly guide guests on their journey to this place. So if you are craving for a getaway amidst the spectacular teak forests, Aramness is your perfect abode.
This Luxury Property in Gir Has Interiors Inspired From The Characteristic Local Village, Haripur
Aramness Gir is located within the 18 square kilometer area of the Sasan National Park. The area is a little underdeveloped so it's better if you bring your own car. However, it's a natural paradise in a protected teak forest, so be ready to explore the wilderness at its best. You will often find abundant bird and animal species freely roaming between the park, area, and lodge. To talk about the interiors, the designs are by Nicholas Plewman Architects and Fox Browne Creative.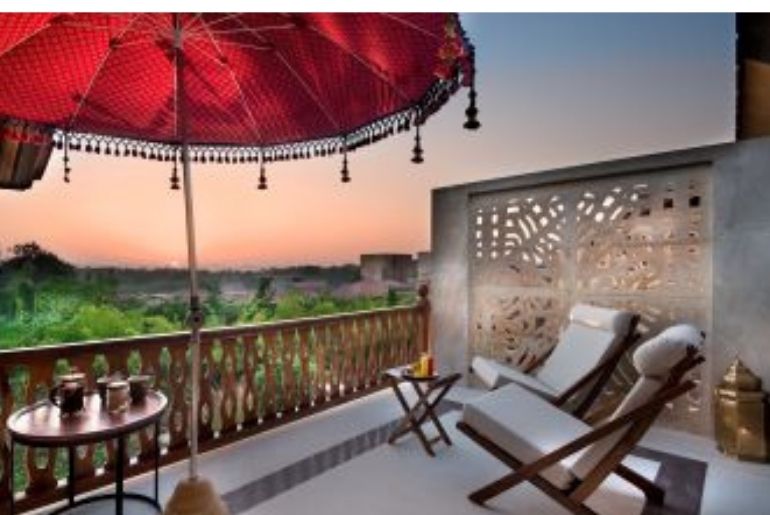 The main idea for this luxury property comes from the characteristic local village, Haripur. The village is all about cobbled streets and courtyard homes also known as kothis. Their 18 kothis exude utter luxury and have been designed to instill deep comfort. The construction process involved the use of the many natural materials and craft techniques native to Gujarat and India.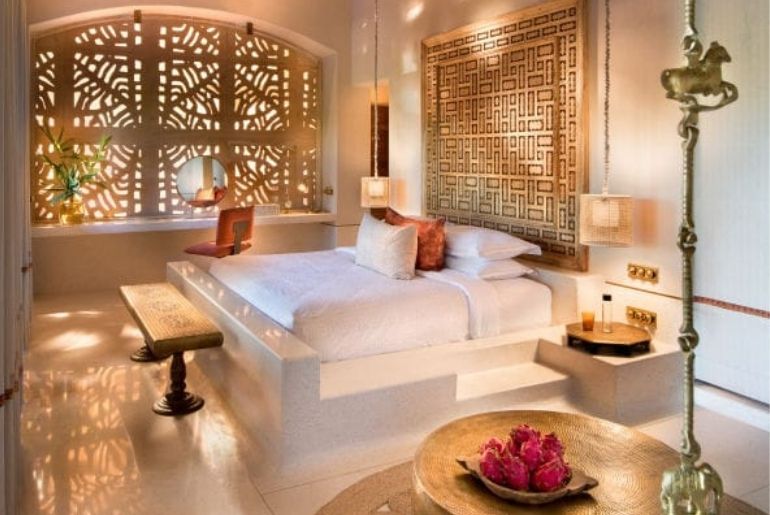 The Wholesome Culinary Experience Of Aramness Will Take You To The Heart Of Gujarati Cuisine
One of the most attractive things you will find in the luxury property is its own local garden. Their produce is totally fresh and organic. They also follow a farm-to-table tradition and their dishes are mostly seasonally led. Their Executive Chef Chetan Singh Rana believes that food is nourishment for the body as well as the soul. So he accordingly plans out diverse menus, sourcing the best ingredients for the delicious dishes. Gujarat prides itself in outstanding vegetarian offerings and in Aramness you can expect an authentic representation of the same. We recommend you try either their signature-style jungle barbeque or the lip-smacking traditional thali. And after a good meal, do not forget to enjoy the lazy strolls in their beautiful edible garden!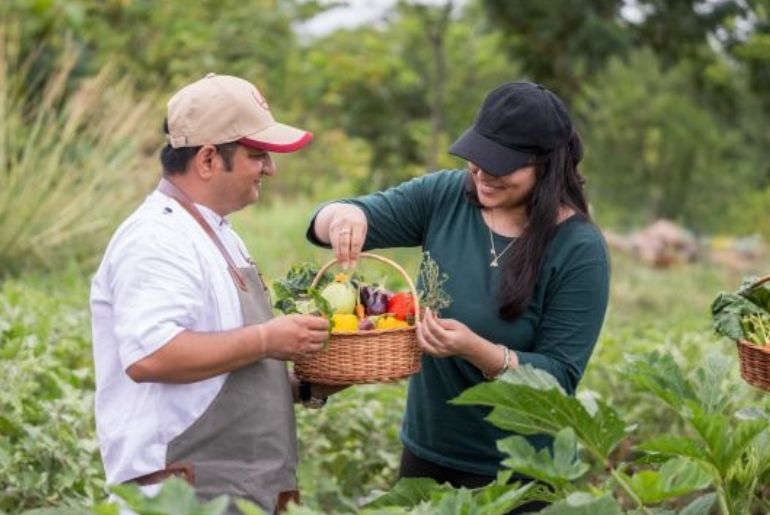 Also read: This Newly-Inaugurated Cafe In Gujarat Allows You To Pay Plastic Waste For Food
View this post on Instagram