Did you know India generates around 3.5 million tonnes of plastic waste annually? Reports say the per-capita plastic waste generation has almost doubled over the last five years. This somehow has made a lot of people come up with unique ways to reduce its existence. Following the government's decision to ban plastic from July 1, 2022, Gujarat's Junagadh is ready to inaugurate a 'Pay with Plastic' Cafe on June 30. Customers will be able to gorge on lip-smacking delicacies in this cafe in Gujarat, just make sure you have plastic to pay for it.
Paying With Plastic Waste Instead Of Money
Are you planning to visit this new cafe in Gujrat? If yes then you just need to bring in all your household plastic waste for payment. You will be getting your food servings based on the weight of the waste. Apart from being environmentally conscious, this cafe in Gujarat is also going to offer healthy food. The ingredients used for the delicacies will be organic and sourced from local farmers. The district administration also informs TOI about hiring an agency to buy the collected waste from the cafe.
Also read: Amarnath Yatra 2022: Healthy Food Menu Released For Devotees, Fast Food Banned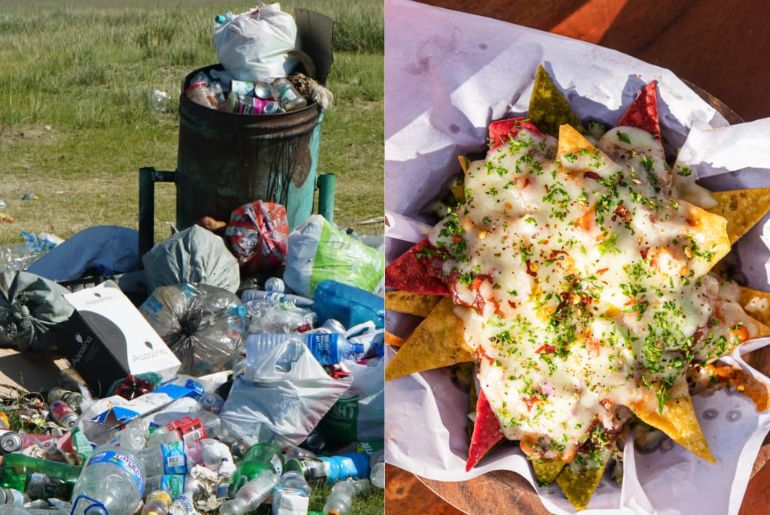 The Cafe In Gujarat Will Be Run By A Group Of Women
It's always a pleasure to see women at the forefront of any business endeavor. This cafe in Gujarat will be run by Sarvoday Sakhi Mandal. They are a group of women who have tied up with local farmers to source the organic ingredients. The space and infrastructure for the Cafe are however provided by the district administration.
"We want to promote clean and green Junagadh. To start with, we will give a glass of lemon juice or fennel juice for 500 grams of plastic waste and one plate of dhokla or poha for 1 kg of plastic waste. More the plastic waste, the bigger the platter," Junagadh collector Rachit Raj reveals to TOI. Well, a truly commendable initiative indeed!
આજ રોજ માન.રાજ્યપાલશ્રી @ADevvrat ના હસ્તે ઉદ્દઘાટન થનાર ' પ્રાકૃતિક પ્લાસ્ટિક કેફે ' ના આયોજન અંગેની રીવ્યુ મિટિંગનું આયોજન જિલ્લાના સંલગ્ન અધિકારીશ્રીઓ સાથે કરવામાં આવ્યું. @CMOGuj @pkumarias @rmanjhu @trajendrabjp @Manish_guj @iArvindRaiyani @brijeshmeja1 @RaghavjiPatel pic.twitter.com/fMAvVlGFVq

— Collector Junagadh (@collectorjunag) June 28, 2022
Also read: Delhi Guy Ordered Onion Rings Online And This Is What The Restaurant Delivered 
View this post on Instagram