The pandemic has brushed travel under the carpet, and the government is leaving no stone unturned to boost the travel industry. To help the travel sector, The Maharashtra Cabinet gave its nod to caravan tourism policy which consists of two parts – caravan parks and caravan. Now, travel enthusiasts can explore the raw and natural beauty of the state.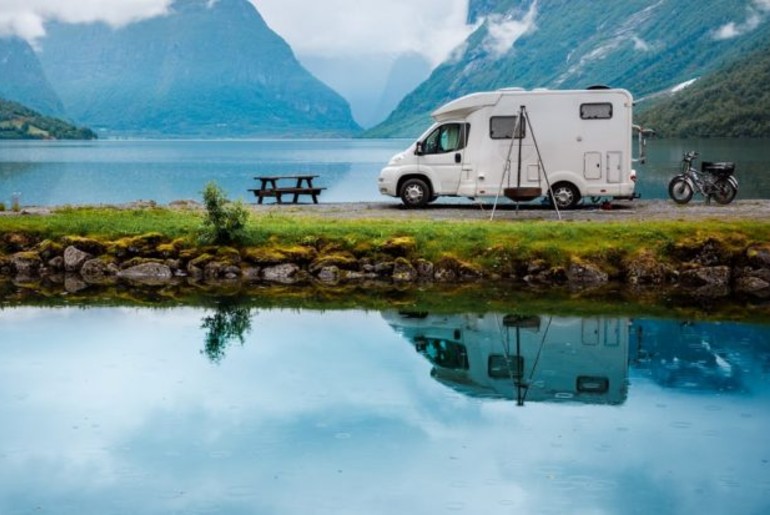 Owners Can Develop Caravan Parks On MTDC Lands
The government has given a green signal to owners to use private or government land and set up the caravan parks. Owners can develop the parks on the land available with the Maharashtra Tourism Development Corporation hotels and open spaces with agriculture tourism centres. The local civic bodies will give the permissions to set up the park. Hire These Cosy Caravans In Delhi NCR & Set Off On A Romantic Road Trip.
Caravans Will Be Equipped With Kitchen, Toilets, Bed & Sofa
Both the vehicle and the park must be registered with the Transport Commissioner and tourism directorate. There will be different caravans, including the axle conventional, twin-axle and folding caravans, tent and camper trailer built with kitchen, toilet, sofa, table and beds. The park owners will be responsible for the safety of the tourists. Camp In A Quirky Caravan, With Your Very Own Terrace & Barbecue In This Picture-Perfect Beach In UAE.
The Caravan Parks Will Have All The Necessary Facilities
The caravan parks will accommodate caravans and camper vans of all sizes. The parking lot will have all the necessary water power, electricity and road connection, toilets, and a tourist help desk. The parks will also be equipped with wheelchairs for differently-abled.
Also read: Solo Woman Traveled From Germany To UAE In Her Caravan
Tour Operators Must Register Online
Under the policy, caravan vehicles will get incentives for setting up parks across the state. Tour operators can register themselves online. The registration fee has been fixed at ₹5,000 and the renewal fee at ₹2000. Here's Everything You Need To Know About Hiring A Caravan For Road Trips In India.
The tourism department will also train the staff in hygiene, marketing and management. At a time when tourism is one of the worst-hit sectors, the caravan policy comes as a breath of fresh air.