Destinations around the world are now opening their borders, domestic flights within the country have now resumed, states are now issuing e-passes to travel. We can't really say that travel returning to its normalcy, but what we can say that people are slowly gaining the confidence to travel. Industry experts believe, that road trips are going to be the next big trend. Adding to that, what could also become a possibility is tourists hiring caravans to travel along with their family; and here's how you can hire one.
Caravans Or Camper Vans Could Be The New Way To Travel
Rohit Kapoor, India & South Asia CEO for Oyo Rooms highlighted some really interesting trends that the tourism industry is going to witness in the coming months. With the country's #vocalforlocal initiative and very little accessibility to international destinations, domestic travel is extensively going to pick up. Along with that, road trips are going to become a much popular and preferred way of exploring places. "It is because you feel safe in your own car, travelling with your own family and friends," adds Rohit.
Also read: Yes You Can Travel, But Should You?
That's where camper vans and caravans have a major role to play. For a while, people will have their inhibitions about booking homestays and inns while on the go. So, wouldn't it be great if your vehicle was your home; with a comfortable bed, a portable kitchen and toilet. All you would have to do is just park it at the right spot, enjoy a bonfire under the stars and walk back in to a cozy and warm caravan to call it a day.
Explore Karnataka In A Luxurious Campervan
Recently, a Bengaluru-based start-up Campervans Camps and Holidays India launched India's first approved fleet of premium motorhomes. LuxeCamper has joined hands with the state government of Karnataka to promote road trips within the state. The packages offered, not only allow you to choose the kind of camper van you want but also the route that you would like to take. They aim to provide and eco-friendly and luxury caravan-cum-camper like experience to all those who decide to sign up. The company will tie-up with various camp-sites where the tourists can just park, spend the night under the stars and continue to explore at their own pace. Other Indian states like Madhya Pradesh and Uttarakhand are offering similar facilities to tourists.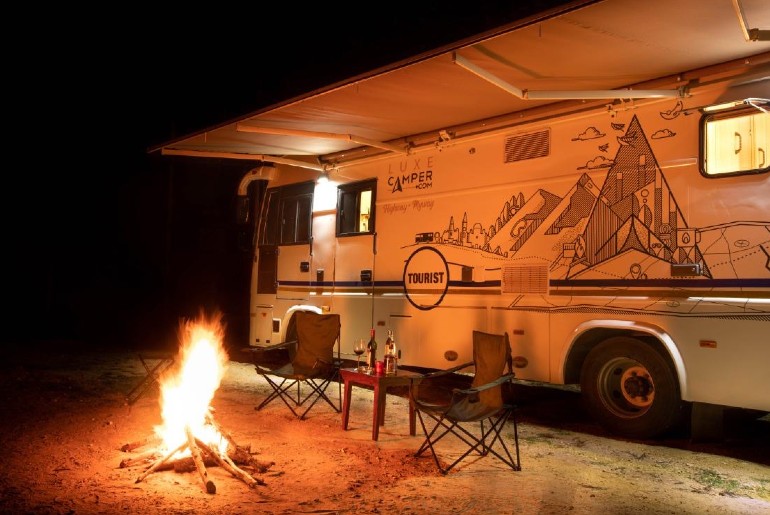 Also read: Staycations & Short Trips Could Help Revive Indian Tourism Industry
How To Book A Caravan
According to a recent survey done by Curly Tales, it was revealed that 54 percent people will prefer travelling by their private cars for their next holiday. But we are giving you a better option, which is, hire a sanitized vehicle for a set amount of days, while you are on the road. There are numerous companies within India that allow you to book caravans or campervans.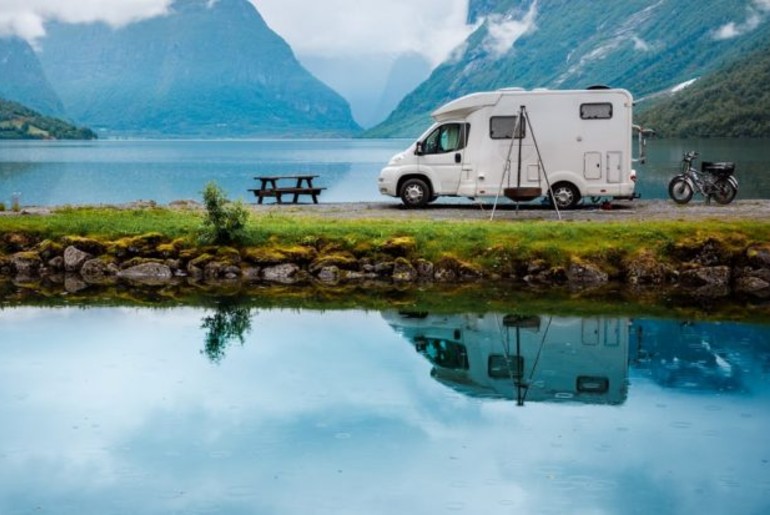 The rates differ with respect to the kind of facilities you want on board
From luxury to basic, you'll find it all, that would not only suit your needs, but also your budget
Many caravan companies offer packages as well, in which they tie up with various hotels and inns, so that booking your stay is hassle free
Most of these caravan companies also have state permits for each of the vehicles, so that you don't have to worry about having the right permissions in place
We would suggest stocking up with food, specially now, because finding places to eat at might be a challenge
Some companies offer pick-up and drop-off facilities of caravans at your home
While there are per day charges, which go as low as ₹2,500, some offer hiring the vehicle on a per kilometre basis
A heavy vehicle license is required to drive a caravan, therefore, most companies insist on taking their own drivers
Also read: Uttarakhand To Introduce Mobile Caravans For Tourists
There are multiple companies around the country like Wacation On Wheels and Motorhome Adventures that offer these services. Apart from that, you can always check with local transport companies in your cities, if they have this facility too. A home on the move and sleeping under the night sky with your near and dear ones next to you, sounds like an ideal vacation.