I bet I am not the only one who is tired of sitting at home, looking at old travel photos and dusting off the fridge magnet collection that are souvenirs from around the world. The itchy feet, and that feeling of the four walls closing in, is making me want to just pack my bags and step out. I know I can, but given the current scenario, the question that makes me wonder is, 'should I?'
Travel Is Now Open
Airports are now open and flights have started operating. There was a recent report about how, flights are being overbooked, and on some sectors they are also being allowed to fly at 100% capacity. All this sounds extremely enticing, however, there is a BUT! Most of the people who are now taking flights to travel to various destinations, are doing so in order head back home. In conversation with Curly Tales, Mr. Vinod Kannan, CCO, Vistara, mentioned that there has been surge in East-bound travel, the reason behind which could be people heading home from the metro cities.
As much as I would like to flaunt my airport fashion, but being covered in a PPE kit from top to bottom is an option that I would not like to make the most of. Despite multiple measures, travelling with enough gloves, masks and hand sanitisers does not guarantee you will not be exposed. And until it can, I would not want to take that chance. This girl took a flight from Mumbai to Delhi, and she had to exercise home quarantine for 14 days!
Also read: Rakul Preet Singh's Airport Look Is A PPE Suit
Safest Mode Of Transport
Travelling by air is being considered as the safest mode of transport. I beg to differ. I think, travelling by road is the safest mode of transport for now; and if it's your own car, then even better! I have been in self-quarantine for over two months now. Various Indian states have also now allowed inter-state travel. While some have strict restrictions, others don't. In fact, now, e-pass is also not mandatory to travel within some of them. When you add the two together, you get yourself – A ROAD TRIP!
In conversation with Curly Tales, Rohit Kapoor, CEO, India & South Asia, mentioned that road trips are going to be an upcoming trend this year. One of the key reasons behind this is because people will feel safe in their own cars. I couldn't agree more. Get your Fast Tag, own picnic basket, enough sanitisers, and make sure you have Aarogya Setu app downloaded on your phone. Tick-off everything on the check-list and I will be ready to drive into the sunset
Also read: A Road Trip Packing List Post COVID to Make Life Easier
Go #VocalForLocal
I miss travelling to foreign destinations during June and July. According to reports, this is the most peak time of the year for Indians to travel abroad, especially for families, because this was a time for summer holidays and a great excuse to escape the heat. I, still, can escape the heat, but instead of taking a flight, I'll probably drive down to Mussoorie from Delhi. If I am lazy, I might take the GT road to Chandigarh. At least the air is cleaner there, compared to the Capital; and the view of the Morni Hills make you feel like you are in a hill-station. Well.. almost. If I want to push myself further, I would have travelled to Dharamshala, but right now, tourists are not allowed to enter Himachal Pradesh.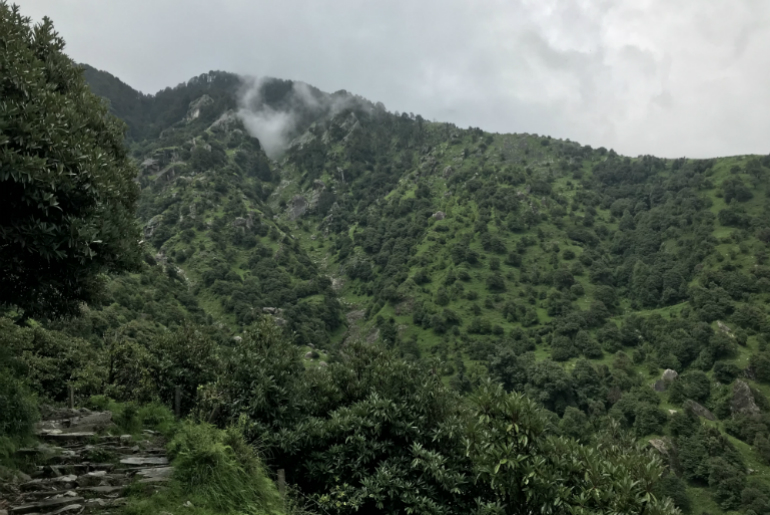 Also read: Drive-Through COVID-19 Tests Start In Chandigarh
Travel experts, believe that this will be a major trend this year. People will start exploring neighbouring states and destinations within the country. As it is, we don't see air travel resuming anytime soon to international destinations. Even if they do, it will take time for Indians to gather the courage to cross the borders, undergo scans and checks to enter another country. Even if I was ready to brave all of this, I don't think I would be keen on spending 14-days in quarantine to-and-fro. I will exhaust my entire year's leave balance in a month.
Travelling is not going to be the same again, for a long time to come. I can't just throw everything into a rucksack, toss a coin and move in that direction. It requires planning and precautions, but so be it! I will travel, may be not now, but in the next couple of months. But if my feet get way too itchy, I am stepping out with my PPE kits on, sanitisers in my pocket and my cowboy hat!