Did you know what's the safest mode of travel during COVID-19? The Centers for Disease Control and Prevention ( CDC) says it's solo driving and walking. While walking cannot take you to far off places, driving definitely can. The very reason why road trips are anticipated to be one of the popular ways of travel after lockdown, other than virtual tours and camping. Having said that, these trips are going to be a bit different from what they used to be before. You need to be extra careful and constantly adhere to the notion of social distancing to ensure that you don't get infected. Your packing list must also be different, and it must include things that take care of your hygiene. Confused? Fret not, we've made a list of the important items that you need to pack before starting your post-lockdown road trip. Read on!
1. Extra Face Masks, Hand Sanitizers And Gloves
Yes, that's the first thing you should keep in mind. You must wear one mask while starting your trip and keep some extra pieces inside your bag. If you're on a long road trip, you might not get an opportunity to wash your masks. During those times, the extra masks will come to help. Also, do carry extra hand sanitizers. Try to opt for the ones that are alcohol-based, since they are stronger and kill more germs. Apart from that, carry disposable gloves, as it won't be always practically possible to avoid touching surfaces.
2. Full Sleeve Tees And Full-Length Trousers
Full-length trousers might seem to be a weird suggestion when we are talking about road trips. But then, safety is more important than style now. It's good to keep your body parts covered to reduce the risks of virus spread. If you're putting up at a hotel in the midway of your trip, wash the clothes you'd been wearing and get them dried, if possible. If not, keep a small bag inside your big backpack, where you can keep the unwashed clothes separately.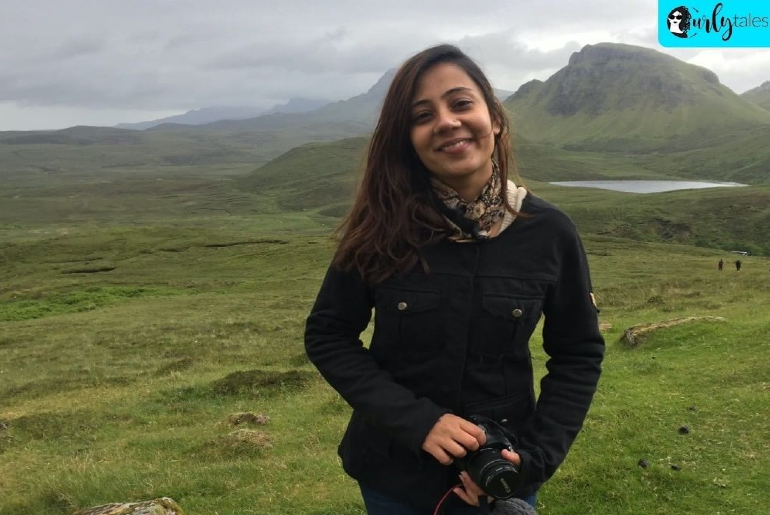 3. Car Emergency Kit
If case you're on an empty highway and your car faces an emergency breakdown, keep certain things handy with you so that you can fix it yourself. The emergency kit must include the fundamental tools, car jack, puncture repair kit, jumper cables, an LED torch and fuses, among other essentials. These kits are easily available online.
Also Read: These Guys Are Recreating Their Good Ol' Travel Photos And Here's How!
4. A Multi-Port Power Bank
An uncharged phone can turn out to be a vexing issue while on a road trip. You won't be able to call anyone or track any location. Neither will you be able to play the song of your choice on your phone using aux cable ( in case you don't have a music system). Also, if one or two of your buddies are travelling with you, a multi-port power bank will actually come to rescue.
5. A Portable Music Player
Music and road-trip make an outstanding combination. As we said, playing music on your phone won't be possible always as you might need it for making calls or seeing locations. A good quality portable music player will be your saviour instead. You can tune to 'don't know which was to go, aage hoga kya' from the movie Fugley and keep going!
Also Read: 8 Best Places In India For That Ultimate Girls Trip
6. A First-Aid Kit With A Thermometer
Make a first-aid kit with necessary medicines, band-aids, crepe bandages, sprain-relief gels, anti-allergens, etc. Also keep scissors, safety pins and tweezers inside your medical kit. Apart from that, there should be some insect repellants and sting relief solutions too. Last but not the least, you must carry a thermometer to monitor your temperature in case you feel uneasy.
7. A Sunscreen
In India, temperatures seem to extremely high during noontime, especially during summers and you must keep a sunscreen handy with you to protect your skin. Try to pick up one with a higher SPF. Sunscreens not only prevent tanning, but also shield your skin from the harmful rays of the sun. Also, air-conditioning inside cars tends to make skin dry. You can apply sunscreen to keep your skin moisturized.
8. Dry Snacks And Cuppa Maggi
Keep packets of biscuits, cakes, chips and other dry food in your bag so that you can satiate your hunger if you can't find a suitable restaurant or dhaba on the way. Also, you can keep a cuppa Maggi in store ( you can actually keep an electric kettle inside your car, for hot water). Keep some bottles of energy-boosting drinks and juices. Carry a plate, glass and a cup too for convenience when you're buying food on the way. And yes, do avoid hard drinks.
Also Read: 10 Roadtrips That Are Perfect For The Monsoons
9. A Neck Pillow, Cushion and Bedsheet
A soft neck pillow will provide support to your neck and body and can help you feel a bit relaxed even after long hours of driving. If you feel like taking a halt for a short nap, the cushion and the bedsheet will come to help.
10. Liquid Soap, Towel And Shower Cap
It's best to use your personal towel now, even if you're putting up at a luxury resort with all the amenities. Also, carry a liquid soap which can solve dual purposes of bathing and cleaning. Use your own shower cap if you don't prefer to get your hair drenched.
Also Read: Here Are 10 Gorgeous Towns In The World To Visit After The Coronavirus Lockdown Ends
So, once travel bans are lifted, pull out your travel bags, gather all these things together and flee away! Meanwhile, meet these three Indian mothers who drove from Delhi to London and covered 11 countries towards their final destination in just 97 days in 2019.