Himachal Pradesh is being devastated by rain. Kullu district's Manikaran valley saw a massive cloudburst due to which the area got damaged. A cloudburst is a sudden heavy rainfall generally in connection with a thunderstorm and is of brief duration. Due to this cloudburst, A homestay, camping site and a footbridge in Choj were rubbed away as informed by the local Chhalal Panchayat, Chuni Lal.
The Devastation Caused By The Cloudburst
The cloudburst took place at 5 am on Wednesday between Manikarn and Kasol. The water level in Nala Choj village, a tributary of the Parvati river increased suddenly, Due to the cloudburst, there is an atmosphere of chaos among the people living near Parvati valley as the level of water in the Parvati river is on the rise. A camping site which was built on the banks of river Parvati for the tourists that come here got completely washed away. It is also been informed that about four people have been washed away due to the cloudburst and are said to be workers. Some people are also missing from the camping site.
Also Read; 5 Stunning Mountain Stays At Tosh Village In Himachal
NH-5 Is Closed Due To Landslides
Many roads have been blocked because of the Kullu district's heavy rainfall. The roads of Manikarn are also closed and the problems like landslides and stone-falling are being faced by people. Moreover, a landslide occurred near Broni Khad near Jhakri due to which the NH-5 is closed since the morning. People are facing issues as the highway was the connecting bridge to Kinnaur which is now closed for an uncertain period of time.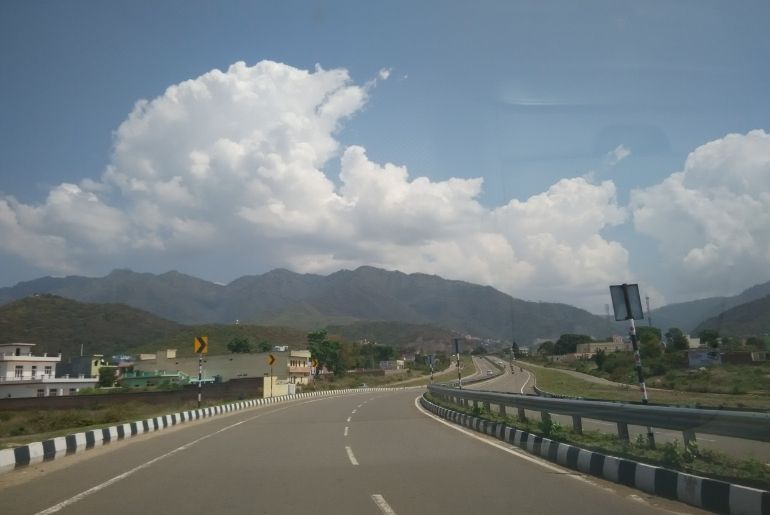 Also Read: Anand Mahindra Is Amused By This Waterfall In World's Wettest Place In Meghalaya