There are bad days, and then there are dry days that can spin any good day. The pain of having to cancel a party because of unavailability of alcohol can be worse than a breakup. Every year, the government declares some specific days as dry days to respect religious or patriotic sentiments of people. The liquor shop remains shut on these dry days. We want to prepare you for those dark days so that you're not running helter-skelter for alcohol at the last minute. We got you the complete list of all the dry days in 2021 with the best drink alternative for the times you fail to stock up.
Please note that these dates are subject to change, depending on cities.
1. Dry Days In January
14 January, Thursday: Makar Sankranti    

January 26, Tuesday: Republic Day    

January 30, Saturday: Martyrs' Day
Best alternative: If you still can't get your hands on booze, a mug of hot chocolate can be perfect for those chilly nights. Add some whipped cream to your hot chocolate for some extra richness.
2. Dry Days In February
19 February, Friday: Chhatrapati Shivaji Mahavir Jayanti    

27 February, Saturday: Guru Ravidas Jayanti (Delhi)
Best alternative: Make do with chait in February. Bring in some flavour by adding spices such as cardamom, cinnamon, cloves and nutmeg.
3. Dry Days In March
8 March, Monday: Swami Dayanand Saraswati Jayanti  

March 11, Thursday: Maha Shivratri    

March 29, Monday: Holi
Best alternative: Make yourself a delicious peanut butter chocolate smoothie. Make this yummy drink with banana, milk, and chocolate! Add a splash of coffee if you need a caffeine boost to get through your day.
4. Dry Days In April
2 April, Friday: Good Friday    

April 14, Wednesday: Ambedkar Jayanti    

April 21, Wednesday: Ram Navami    

April 25, Sunday: Mahavir Jayanti
Best alternative: Brew some vibrant green matcha tea at home and enjoy all the benefits of the antioxidants in the drink.
5. Dry Days In May
1 May, Saturday: Maharashtra Day (Maharashtra)  

May 12, Wednesday: Eid ul-Fitr    

May 13, Thursday: Eid ul-Fitr
Best alternative: May can be the best time for those chilled home-made juices. Just squeeze a fruit, add water, and a little bit of sweetener and lime.
6. No Dry Days In June
Lucky you!
7. Dry Days In July
Dry Days In July 20 July, Tuesday: Ashadi Ekadashi (Maharashtra)    

July 24, Saturday: Guru Purnima (Delhi, Maharashtra)  
Best alternative: What says summer more than lemonade? When life gives you lemons., bake some lemon cakes to go along with your lemonade!
8. Dry Days In August
10 August, Tuesday: Muharram    

August 15, Sunday: Independence Day    

August 30, Monday: Janmashtami
 Best alternative: Celebrate the last summer nights with a terrace party and some non-alcoholic sangria. Serve snacks and sangrias to warm up your guests.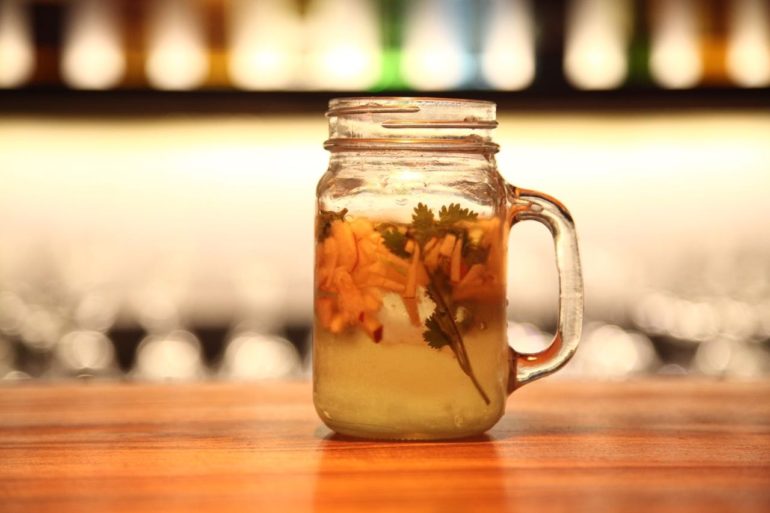 9. Dry Days In September
10 September, Friday: Ganesh Chaturthi 

September 19, Sunday: Anant Chaturdashi (Maharashtra)
Best alternative: Strawberries are good for any season, so why not prepare a fun drink with strawberries? 
10. Dry Days In October
2 October, Saturday: Gandhi Jayanti 

October 8, Friday: Prohibition Week (Maharashtra) 

October 15, Friday: Dussehra

October 18, Monday: Eid-e-Milad 

October 20, Wednesday: Maharishi Valmiki Jayanti
Best alternative: Apples! October is the prime season for apple. But if you get a little tired of the fruit, try making your own cider using pressed apples, cinnamon, cardamom and nutmeg.
11. Dry Days In November
4 November, Thursday: Diwali 

November 14, Sunday: Kartiki Ekadashi

November 19, Friday: Guru Nanak Jayanti 

November 24, Wednesday: Guru Tegh Bahadur's Martyrdom Day (Delhi, Punjab)
Best alternative: Make yourself a glass of non-alcoholic mulled wine using pomegranate and apple juices and cook it with spices for a perfect chilly evening.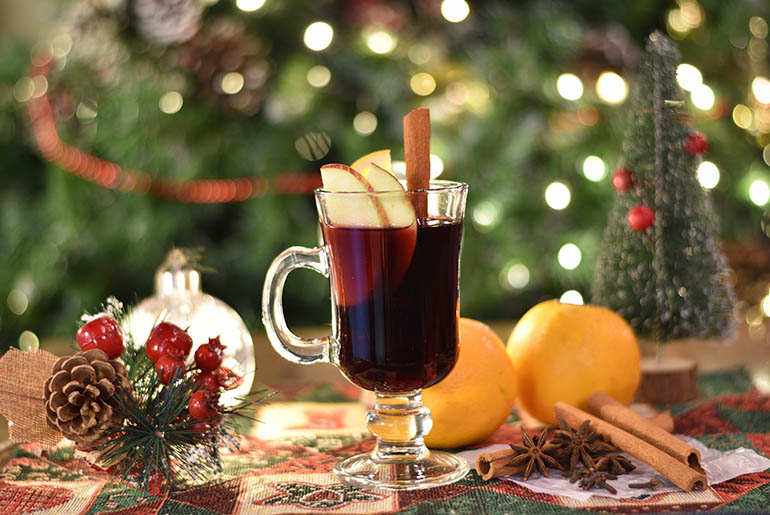 12. Dry Days In December
25 December, Saturday: Christmas 
Best alternative: When December rolls around, reach for a cup of mocha. Instead of splurging on Starbuks, have a dark version of hot coffee topped with some whipped cream and some peppermint flakes.
You can thank us later but first, go fill your stock.