As travel bans are getting lifted, different countries are now allowing entry of outsiders. Also, the nations are updating the quarantine rules every now and then for the entry of passengers. With the pandemic in place, international travel has become way more complex than what it was before. No wonder, there is still a lot of confusion among the travellers about the constantly changing coronavirus rules. Here are the COVID-19 guidelines for 10 countries that are permitting entry of foreign nationals now.
1. Qatar
Only the ones holding Permanent Residency of Qatar can travel to the country from August 1. Exceptional entry permit has to be obtained from the Qatar government portal. Incoming travellers have to mandatorily install install 'Ehteraz' app on their phones. They will also need to reserve a room in a quarantine hotel for seven days through Discover Qatar portal before reaching Qatar. And most importantly, they must have reports showing COVID-19 negative taken not less than 48 hours before the departure.
2. Singapore
Singapore is allowing entry of passengers holding SafeTravel Pass for essential business and official travel, under the Green/Fast Lane arrangements. China has already received approval for the arrangement. Also, Indian nationals belonging to certain categories can enter the country now. The authorities won't accept transfer or transit passes from Indians. The Singapore Government Agency website, ICA, states, "Since March 21, 2020, all incoming travellers (inclusive of Singapore citizens, permanent residents, long-term pass holders or foreign visitors allowed entry) have been required to serve SHN." SHN stands for Stay-Home Notice.
The Ministry of Health, Singapore, has issued a press release on June 15, 2020, stating, "Besides the SHN, we will now put in place a testing regime for all incoming travellers before the end of their SHN. The testing regime will apply to all travellers entering Singapore from June 17, 2020. It is an additional precautionary measure to detect the virus, especially given the risks of asymptomatic cases. We will monitor the results of these tests and may make adjustments to the testing requirements over time."
Children below 12 years of age do not need to undergo the test after the SHN, unless their close contacts test positive for the virus.  Also, all passengers entering Singapore must submit a health declaration via the SG Arrival Card (SGAC) before immigration clearance.
Also Read: Singapore Tops Destinations List For Asian Tourists When Borders Open
3. Oman
Omani nationals can enter the nation without any prior permission but need to undergo a 14-day quarantine. Non-Omani travellers need to have a special permission letter from the Ministry of External Affairs or the Oman government. Every passenger must have the Tarassud+ application on their phones. They should also have valid health insurance for their stay in Oman. The authorities will give a bracelet to the incoming passengers which they need to wear during the quarantine period.
4. Italy
Italy has prohibited travel from 13 nations, including three middle eastern countries- Kuwait, Bahrain and Oman. Italian Minister of Health, Roberto Speranza has confirmed the same on July 9, 2020. According to Speranza, people who have travelled to or stayed in Oman within the last 14 days will be banned from visiting Italy. The other 10 countries for which Italy has imposed travel bans are- Chile, Armenia, Bosnia and Herzegovina, Moldova, Panama, Bangladesh, Brazil, North Macedonia, Peru and the Dominican Republic. The nation is now allowing quarantine-free entry for residents of the Europen Union. Tourists from outside the Schengen free movement zone need to undergo self-isolation for 14 days after reaching Italy.
5. United Arab Emirates (UAE)
Emirates airline announced that on arrival PCR test will be mandatory only for passengers coming from select countries. The airline listed out 29 countries, from where passengers must undergo a PCR test upon arrival at Dubai International Airport. India is included in the list. The rule applies to all tourists, residents, transit passengers, and Emiratis. The PCR test is mandatory for all inbound passengers, regardless of the country they are flying in from.
Also Read: UAE Ranked Most Searched Tourist Destination For 2021
6. United Kingdom
The United Kingdom had started permitting entry of travellers from 60 nations having low-risk of COVID-19 without the mandatory 14-day quarantine. The list of nations does not include India. Now, London's Heathrow Airport is planning to offer Test-on-Arrival to the passengers from the countries not included in the list. Under this new scheme, incoming passengers will be able to take PCR tests on reaching the airport.
People travelling to London Airport, who want to avoid the 14-day quarantine, will have to create an online account and book the test, prior to their journey. The Collinson nurses will carry out the tests in a Swissport facility at the airport. They will collect the passenger's swab which will be sent to a Collinson biotech lab. The results will come within a few hours. If tested positive, the person needs to undergo a 14-day quarantine. People testing negative for the virus can skip the quarantine period.
7. Maldives
The Maldives has reopened to outsides on July 15. However, those arriving at the island will have to stay in one particular resort or hotel. They have to fill out a self-declaration form on arrival. They do not necessarily need to quarantine themselves, but if anyone shows symptoms, the person will have to take a COVID-19 test.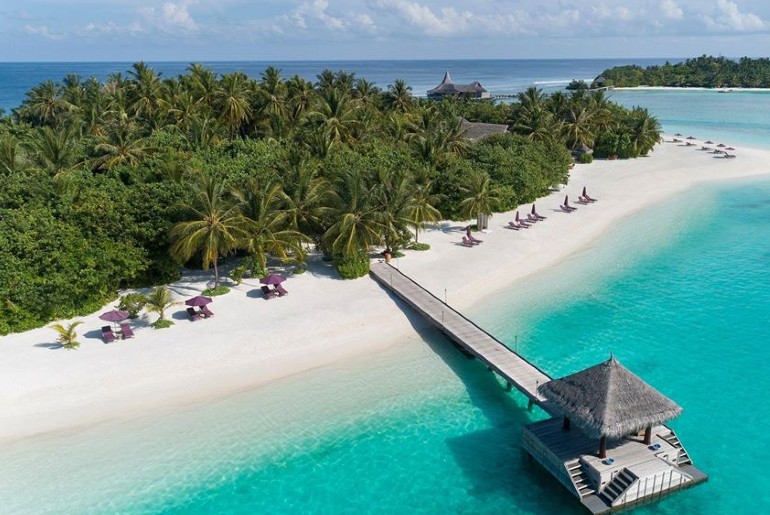 Also Read: Covid 19: Dubai-Based Indian Couple Return Home After 105 Days In Maldives
8. Turkey
Turkey had opened up its hotels, restaurants and museums by June 1. The nation had lifted all travel restrictions by mid-June. It was one of the first countries to reopen for international travel. People visiting the country have to undergo thermal screening at the airport, where they can avail coronavirus tests for $17 ( ₹1273.36). No quarantine is required after entering Turkey.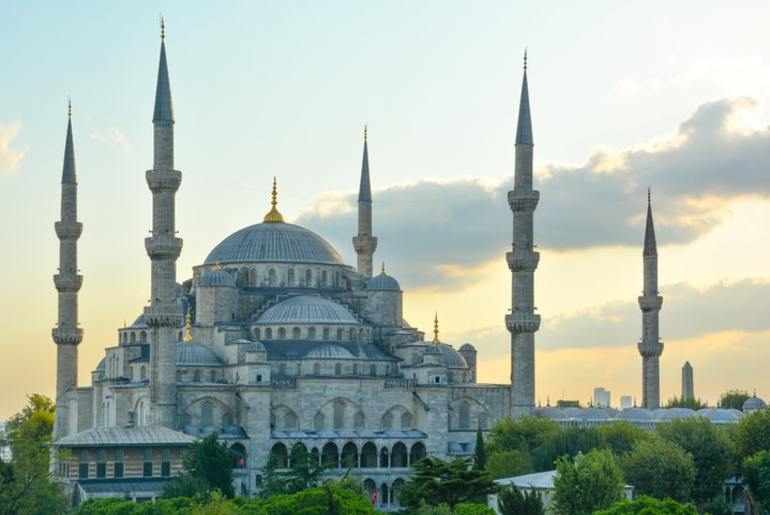 9. South Korea
South Korean Borders are open to incoming passengers, including the ones from the U.S. All travellers entering the nation need to quarantine themselves for 14 days. For non-Korean short-term travellers, this will be done at a government-designated facility. Self-quarantining travellers must download a mobile app to report daily health status during their 14-day quarantine. Travellers passing through Seoul's Incheon Airport are not subject to the above conditions, though they might have to undergo a thermal screening and fill out a health questionnaire.
10. Cambodia
You might be surprised to know that Cambodia has been open to international tourists since May 20. But all incoming travellers need to deposit $3,000 ( ₹224812.50) while entering the nation. The amount will cover the charges of the coronavirus tests taken at the government facility within three days of their arrival, the quarantine charges and the treatment charges of the coronavirus positive patients. Travellers testing negative have to self-quarantine themselves for 14 days.
Also Read: Cambodia Asks Travelers To Add Funeral Costs To Their Trip
If you had been waiting to travel abroad for long, you can start making your plans now. Also, if you're travelling within India, you can assist in the growth of the local economy. Here are some simple ways in which one can contribute to the Indian tourism industry and help the nation's economy revive: