Many countries across the world have already started reopening for tourists. Also, different nations have imposed different guidelines on safety and social distancing for incoming tourists. For example, England had been allowing quarantine-free entry to people from 60 low-risk nations, excluding India. People from other nations will have to book a COVID-19 test before boarding the flight. Bali too reopened recently for local businesses, and a prayer session was arranged for the same. Here are the countries in Asia that are reopening in phases after coronavirus-induced lockdown:
1. Taiwan
Taiwan was highly effective in handling the coronavirus situation and has reported only about 455 confirmed cases till date with 7 deaths. Travellers can enter Taiwan after applying taking special entry permissions for reasons beyond normal tourism or social visits. People who will be granted permission need to show a coronavirus negative report. The date of the test has to be within three days of boarding their flight, Also, incoming travellers need to quarantine themselves for 14 days.
2. China
Domestic travel in China had opened up as early as May. And now some Chinese cities are exploring travel bubbles with Hong Kong, South Korea and Taiwan. Six Chinese cities have already established such partnership for movement to and from Singapore.
3. Thailand
A  limited number of international flights resumed on July 1 in Thailand. These flights mainly catered to the Thai citizens. Also, non-Thai people involved in social and medical works can enter the country. They will have to quarantine themselves for 14 days. The country expects to open up fully for tourists by September 1.
4. Philippines
Now, foreign nationals can enter the country only if they have Filipino family members with them. They have to stay at quarantine for 14 days. The Philippines was the second Southeast Asian nation after Indonesia, to be worst-hit by the coronavirus. The nation has reported around 74,390 confirmed cases till date.
Also Read: Amita Gulanikar Took A ZNMD Inspired Trip To Phillipines With Her Friends
5. India
India had been allowing entry of foreign nationals with special categories. The Ministry of Home Affairs( MHA) had declared that some categories of foreigners, including those holding OCI (Overseas Citizen of India) cards, will be permitted to enter India from abroad. Under air-bubble arrangements, flights have started operating between India and nations like France, USA and Maldives. The first flight from India under the air bubble scheme flew from Delhi's Indira Gandhi International Airport to Washington at 1:15 AM on July 22.
6. Maldives
The Maldives have reopened to outsides on July 15. However, those arriving at the island will have to stay in one particular resort or hotel. They have to fill out a self-declaration form on arrival. They do not necessarily need to quarantine themselves, but if anyone shows symptoms, the person will have to take a COVID-19 test.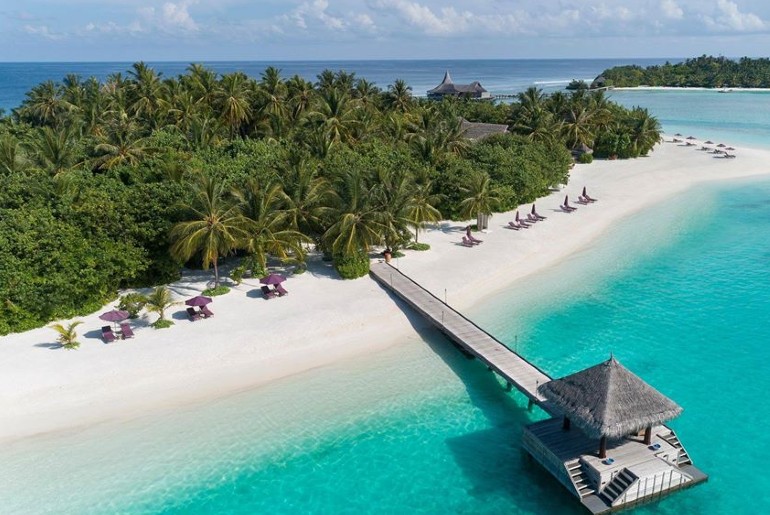 7. Turkey
Turkey had opened up its hotels, restaurants and museums by June 1. The nation had lifted all travel restrictions by mid-June. It was one of the first countries to reopen for international travel. People visiting the country have to undergo thermal screening at the airport, where they can avail coronavirus tests for $17 ( ₹1273.36). No quarantine is required after entering Turkey.
8. Uzbekistan
International flights resumed in Uzbekistan  on June 15. The nation is mulling over removing all flight restrictions by August 1. Also, various tourist spots have opened up and the visitors will have to follow the guidelines of safety and hyegine. Also, if someone gets COVID-19 after arriving Uzbekistan, the government will give upto $3,000 ( ₹224812.50) to cover medical expenses.
9. Cambodia
You might be surprised to know that Cambodia has been open to international tourists since May 20. But all incoming travellers need to deposit $3,000 ( ₹224812.50) while entering the nation. The amount will cover the charges of the coronavirus tests taken at the government facility within three days of their arrival, the quarantine charges and the treatment charges of the coronavirus positive patients. Travellers testing negative have to self-quarantine themsleves for 14 days.
10. Singapore
Singapore is allowing entry of passengers holding SafeTravel Pass for essential business and official travel, under the Green/Fast Lane arrangements. Till now, only China got approval for the arrangement. However, the Changi airport in Singapore is allowing New Zealand and Australian nationals to land the airport for connecting flights.
11. Malaysia
Malaysia is banning foreign entry until August 31 with very few exceptions. Travellers granted entry on special purposes will have to undergo a rapid COVID-19 test and a mandatory 14-day self-quarantine.
12. South Korea
South Korean Borders are open to incoming passengers, including the ones from the U.S. All travellers entering the nation need to quarantine themselves for 14 days. For non-Korean short-term travellers, this will be done at a government-designated facility. Self-quarantining travellers must download a mobile app to report daily health status during their 14-day quarantine. Travelers passing through Seoul's Incheon Airport are not subject to the above conditions, though they might have to undergo a thermal screening and health questionnaire.
13. Barbados
Barbados reopened for tourists on July 12th. And travellers across the globe are allowed to visit this beautiful place. However, all tourists need to present a negative test result from within the past two days or get tested, on arrival. Travellers also need to remember that if they are arriving from a high-risk country, they will also have to quarantine for seven days at a hotel at their own expense, before taking another test. Travellers who don't bring a test result during their arrival have to pay $150 (AED550) for a test on arrival (and self-isolate for 48 hours while awaiting the results.
14. Bermuda
Bermuda opened to tourists in July too. The majestic British overseas is again open to all international travellers. If you are planning to visit there, make sure to have a covid-19 negative test with you. Patrons are required to provide a negative test copy from within 72 hours of arrival.
15. Croatia
Croatia started welcoming guests in May. Everyone can visit this beautiful town while keeping the safety conditions in mind. For visiting this place, you need to provide an accommodation booking, fill out a form and, if travelling from outside Europe, bring a negative test result from within 48 hours of arrival or quarantine for 14 days.
16. Egypt
Opened in July, Egypt has resumed flights to and from countries including the UK, the USA, the Netherlands, Germany, Turkey, Italy, the United Arab Emirates and Canada. All passengers will have to present a negative test result from within the past 72 hours. If you are planning to make a trip to Egypt, then you need to keep in mind that only a few resorts and associated airports have reopened. And you will also be screened on arrival and will have to quarantine depending on your test results.
17. Greece
Greece has recently opened its borders. Travellers from the UK, Australia, Canada, Georgia, Japan, New Zealand, Rwanda, South Korea, Thailand, Tunisia, Uruguay and the United Arab Emirates are allowed to visit the country. If you are planning to travel, keep in mind that you will have to provide a negative PCR test from within 72 hours of arrival.
18. Malta
All international travellers are allowed to visit this picturesque town. They have opened their gates in July. There are no quarantine requirements- however, you have to undergo thermal screenings on arrival.
19. Montenegro
Montenegro opened doors to tourists on August 16 and visitors from EU, and Schengen travel zone countries are allowed to visit the country. People from selected green countries, which also includes the UAE, can also visit the country.
20. Seychelles
Opened to tourists in Augusts, people from Austria, Canada, China, Cyprus, Denmark, Estonia, Finland, Germany, Hungary, Iceland, Ireland, Italy, Latvia, Lithuania, Malaysia, Mauritius, Monaco, New Zealand, Norway, Singapore, Slovakia, Slovenia, South Korea, Sri Lanka, Switzerland, Thailand and the United Arab Emirates can visit the country. Travellers will need to provide a negative PCR test from within 72 hours of arrival or an antigen test.
21. Tanzania
Tanzania is allowing all the travellers from June! And following the safety protocols, all travellers will undergo screening on arrival. And people who display symptoms will have to provide a recent negative test result to continue their journey. Apart from this, you must have valid health insurance too.
22. Tunisia
Tunisia is open to its tourists from June, and the beautiful country has split international arrivals into a two-tier colour-coded system. People travelling from green list nations will have to fill out an online form before entering the country. It includes China, Cyprus, Italy, New Zealand and South Korea. Whereas, people coming from countries on the 'orange list', where transmission rates are higher, must present a negative test result from within 72 hours of arrival. It includes Austria, Canada, Czech Republic, Denmark, France, Germany, Ireland, Poland, Portugal, Switzerland, the UK and the United Arab Emirates. Travellers from countries not on either list are not allowed to enter for the time being.
23. Zanzibar
The Tanzanian island is welcoming all the travellers from June. As per the protocol, all visitors will be screened on arrival, and those displaying symptoms will have to provide a recent negative test result. If you are planning to visit the island, then you also need to have valid health insurance.