All of us used to have a list of restaurants in the city that we had to go to at least once. Be it fine dining, for your favourite cuisine, or just to try that chef's special. We would brace ourselves and save-up for that one amazing weekend, when we would want to have that meal for two and not worry too much about the bill. One such place on our list was, the iconic restaurants of Taj Hotels. But if you haven't been able to try their delicious food yet, then fret not, because they are now delivering some of their tastiest delicacies at your doorstep with a new initiative called Qmin.
Delicious Delicacies From Iconic Restaurants Of Delhi NCR's Taj Hotels Will Be Delivered Home
Qmin is a newly launched initiative in Delhi NCR by the IHCL. The gourmet food delivery service aims to get the culinary experiences of the restaurants to the doorsteps of those who have been missing the fine dine and food of some of Taj's iconic restaurants. The guests can order food from 8 celebrated restaurants of Taj, Vivanta and SeleQtions that are located in Delhi NCR. Te list includes names like House of Ming and Machan from Taj Mahal, New Delhi; Spicy Duck, Masala Art and Capital Kitchen from Taj Palace, New Delhi; Yellow Brick Road from Ambassador, New Delhi – IHCL SeleQtions and Thai Pavilion and Culina 44 from Taj City Centre, Gurugram.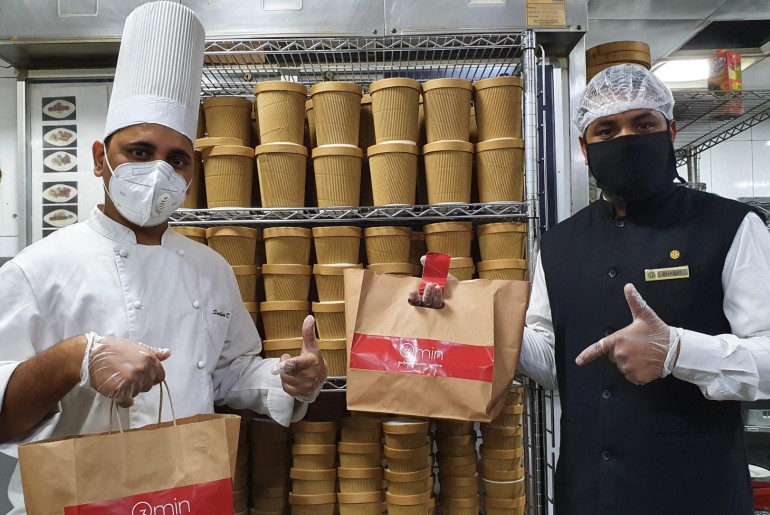 Also read: Iconic Delhi NCR Restaurants That Are Now Delivering!
The Food Will Transport You To The Setting Of The Restaurant
One of the things that is most often amiss from the food that is home delivered, is that it doesn't taste the same, the way it does in the restaurant. With Qmin, that's not the case. Each and every dish that is ordered will transport you to the restaurant-like setting. The flavour and the aroma will fill up the room as soon as you open the lid of the packed meal. And as you dig in, the first bite will transport you to the restaurant, where the chef has taken every bit of interest in preparing the meal for you.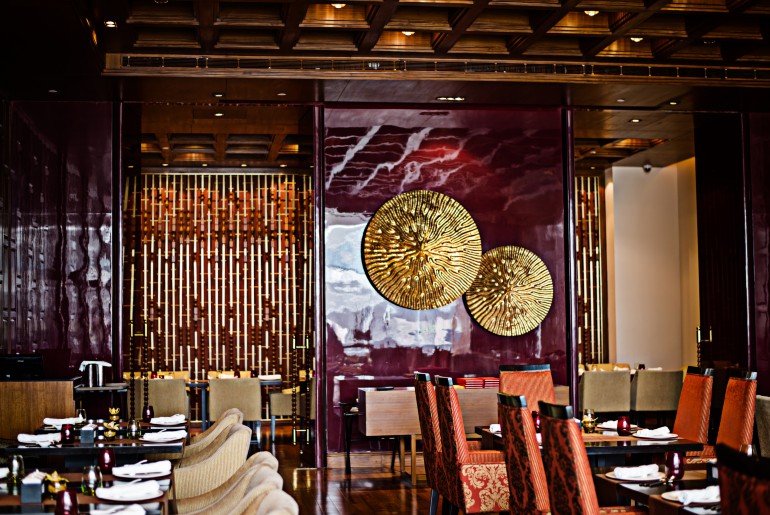 Also read: These Delhi NCR Restaurants And Kitchens Are Offering Free Food To Daily Wagers
We decided to put this to test by ordering food from Thai Pavillion, located at Taj City Centre, Gurugram. From the Pad Thai Phak (₹1,025), to the Kai Meed Ma Muang (₹1,350); the Gang Kiew Wan Phak (₹1,025) and the Som Tam (₹935), each and every dish tasted absolutely delicious. The traditional sweet and spicy flavours, along with the freshness of salads and ingredients, didn't make it seem like you were missing out on the authentic Thai cuisine.
Strict Measures Are Being Taken To Ensure Safety
One thing that most of us, as consumers, are most concerned about is the safety of food being ordered. Qmin, has made sure that, that concern is addressed. The food is carefully double packed in disposable tubs, and they ensure that it reaches you while it is still hot. The delivery person is well protected with gloves, face shield and mask, so you feel assured and at ease. Required measures are also being taken in the kitchen, so that every meal that makes its way to a customer's home is safe.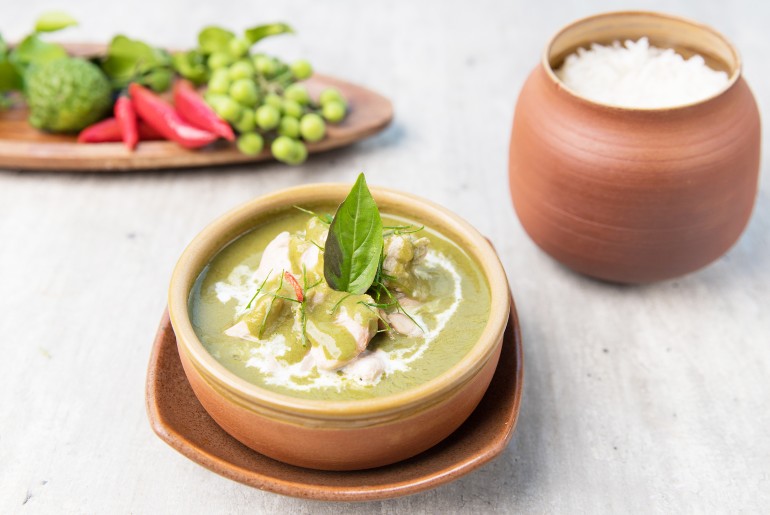 Also read: Delhi Clubs & Resto-Bars Allowed To Sell Expiring Liquor Till July 31
So, if you are from Delhi NCR, and have been craving to dig in to a delicious meal from the House of Ming, or Spicy Duck, then all you have to do is call on the dedicated toll-free number 1800 266 7646 to place your order.