The Dubai Economy on 3 July announced the reopening of recreation centres, theme parks, summer camps, spa and massage centres with strict rules in place. Strict social distancing rules must be practiced in all places. As well as facemask is compulsory.
Recreation Activities Now Open In Dubai
Fun fairs
Facilities offering rides
Soft play facilities
Indoor playground and adventures
Inflatable playgrounds
Virtual reality facilities
Edutainment facilities
Facilities offering interactive entertainment activities
Arcades
Escape rooms
However, parties and social gatherings will be strictly prohibited. As well as baby and toddler soft play areas will not open. Summer camps functioning inside child centres, schools, hotels, sports clubs and gyms, libraries and art centres will reopen from 4 July. However, nurseries are not allowed to conduct summer camps. Meanwhile, in a recent video, Dubai Promises To Welcome Tourists Soon. Seen it yet?
Spas, Massage Services, Indoor Theme Parks Reopen
Massage services and spa services will also resume business form 4 July. Spas and massage centres inside hotels and malls, grade A&B list of spas and salons and barbershops outside malls will be open to the public. However, there is no update as yet on steam rooms, saunas, inhalation rooms, ice rooms, Jacuzzis, hot bath, Moroccan bath and Turkish hammam facilities.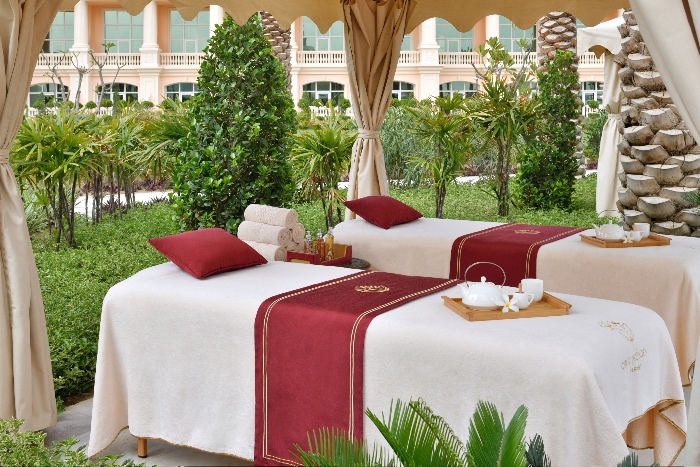 Indoor theme parks will also be open, but parties, gatherings and other meet and greet events will continue to remain restricted. Meanwhile, Ice Rinks, Museums, The Green Planet And Ski Dubai are also open now to the public.
Dubai Reopens Children's Play Areas In Parks
On 21 June, Dubai Municipality announced the reopening of children's play areas in all parks. "In line with the need for citizens to return to their normal life, #DubaiMunicipality announces the re-opening of children's play areas today in all parks in Dubai, following the highest public safety measures. #We_Are_All_Responsible"- tweeted Dubai Municipality.
However, social distancing rules and other Covid restrictions will remain in place. The reopening of play areas is line with Dubai's strategy to resume activities. On 18 May, 70 Dubai parks were reopened as part of Dubai Municipality's three-phase plan to ease Covid-19-related restrictions. The last phase of reopening on May 25 included the reopening of five more parks.
The announcement also comes in line with Dubai's reopening of water parks. Water parks in Dubai reopened on 18 June. However, there is a 50% cap on the capacity of visitors. Rides, slides, as well as showers and locker rooms will also be allowed to reopen. The Dubai Tourism also announced the reopening of desert safari trips, dune bashing, dhow sailing, kayaking, helicopter rides and jet skiing. Meanwhile, here are Theme Parks In Dubai Every Adventure Junkie Will Love.