Central Nepal woke up to a jolt of 6.0 magnitude earthquake early morning today. Nepal has been hit hard by earthquakes in the past too! It is a continued aftershock of 2015's earthquake. The epicentre of the tremor this morning has been recorded at Ramche of Sindhupalchok. The district was already affected by flood, landslide and the 2015 earthquake. The tremors of the quake were felt in the most eastern part of the country as well.
Also read: I Travelled To Nepal For 9 Days In Just ₹21,000 All Inclusive
The Earthquake Lasted For A Short Time
The quake this morning was widely felt within nearby areas as well as the capital where thousands felt a shake which lasted for a short time. A lot of people left their houses in fear of stronger quakes, remembering the consequences of the deadly magnitude of 7.8 earthquakes five years ago on 25 April 2015. The earthquake in 2015 had hit 100 km to the west of today's tremor, killing close to 9,000 people and injuring nearly 22,000. Sindhupalchok, one of the epicentres of the earthquake, had suffered the most. Many in the region of the earthquake had only just rebuilt their homes that were damaged by the powerful 2015 earthquake. The Asian country is also facing an economic crisis brought on by the coronavirus pandemic. Japan Launches New Bullet Train That Rescues Passengers During An Earthquake.
Many People Killed In Landslides In The Region Recently
Just last weekend, landslides set off by heavy rainfall killed at least 11 people and left many more are missing in a hilly region of Nepal that borders Tibet. This brings on a renewed crisis to an area that was hit. As many as 20 people from the village of Barhabise were missing after the landslides. The catastrophe washed away at least 28 homes in the region on Saturday night. The landslide was so bad that left rescuers were racing to find survivors and dig them out. Norwegian Archipelago Svalbard Records Its Highest-Ever Temperature Of 21.7 °C.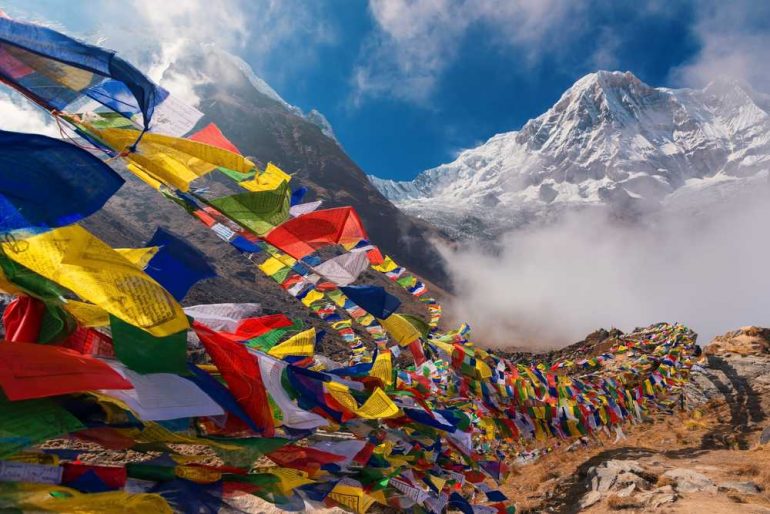 Earthquakes & Landslides Frequent In The Fragile Region
Every year, scores of people living in the hillside villages and towns die in landslides. The cracks developed by the previous earthquakes are now reactivated after the season's rainfall. The fragile mountain geography had already been destabilised in the earthquakes, and now the use of heavy equipment to build roads on steep slopes has only exacerbated the problem. The Highest Irish Pub In The World Is Located At Namche Bazaar In Nepal At 11,290 Ft.
According to the local newspapers, one house in the epicentre area collapsed, and one person was injured in the quake this morning. No other damage or loss of human lives have been reported.