Eid and summer break is approaching, and everyone around is in a festive and relaxing spirit. During the long weekend, Emiratis are vouching to travel and check out the attractions in UAE. But if you are looking for fun activities to participate in with your friends and family in the UAE, Klook has got you covered. Klook offers a vivid range of amazing deals this festive season in Dubai and Abu Dhabi. Read on for all the details.
Get Discounts On The Best Theme And Water Parks In Dubai And Abu Dhabi
Klook has multiple ongoing offers that you surely cannot give a miss. If you're looking to visit more than one attraction this long weekend, opt for the multi-attractions pass on Klook to save 45%.
For those looking to visit just one park, avail their 10% off on these attractions listed below! All you need to do is, visit Klook's website to get your redeemable coupon code and avail the ongoing discounts. Below is the list of theme parks that are included in the offer:
Offers On Multi-Attraction Pass
With the multi-attraction pass, you can save more than 40% and visit two, three, four, or even limitless attractions! All of that at a reasonable price. The package offers public admission to The Top Burj Khalifa and your all-time favourite water and theme parks. What's more, you can also use the pass at The View At The Palm, Dubai Frame, Wild Wadi Waterpark, Ski Dubai Snow Classic, Miracle Garden, Garden Glow, Dubai Dolphinarium, The Lost Chambers Aquarium, Ain Dubai Views, Sky Views, Abu Dhabi From Dubai, Join In Tour and Evening Desert Safari with BBQ meal.
The pass will be valid for 30 days, and depending on where you want to go, you can choose your destination from the spots mentioned above! You can utilise this pass on any given day of the validity period.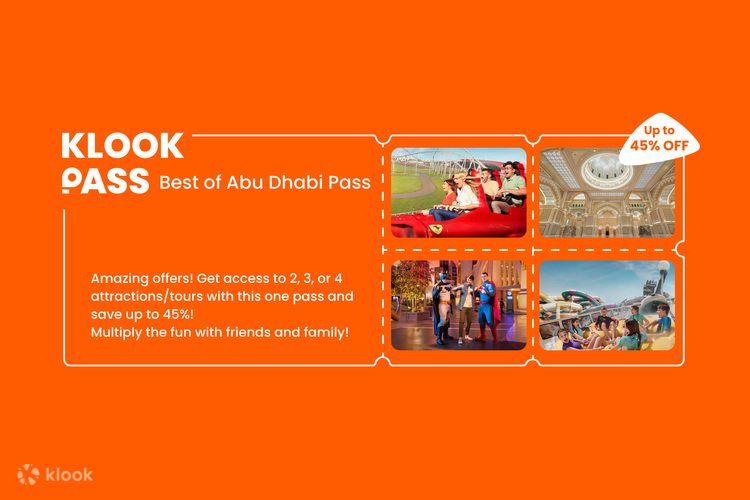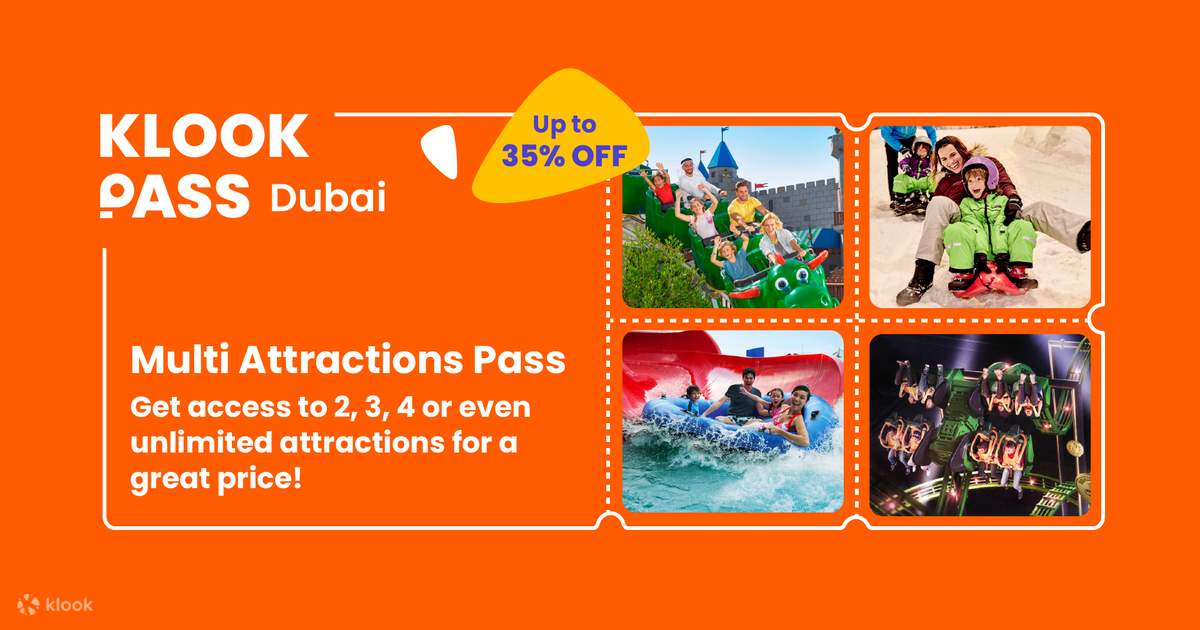 Also Read: 5 Theme Parks In UAE That Are Offering Unbelievable Deals
Don't Miss Out On Amazing Deals On Klook
A variety of low-cost tours and excursions are available on this incredible app. You can find deals on day trips and outings, multi-day and extended tours, cruises, cultural and theme tours, and whatnot! Even better, they provide specially tailored activities intended just for groups, families, couples, or close friends. So with the holiday season around the corner, get your trip planning started with Klook now. And that is not it. From Burj Khalifa to Dubai Frame, Klook is offering 8% off on attractions, activities, cruises and sightseeing tours for the month of July.
So what are you waiting for? Go on Klook's website and start planning your budget-friendly vacation.
Also Read: Dubai's Burj Khalifa Ranked The World's Second Best Place To Watch Sunset