Covid-19 has affected industries all over the world. However, one sector which has been majorly hit by the pandemic is the aviation industry. Travel which was once a must for everyone suddenly came to a standstill. And now to make air travel safe again, airlines are doing everything in their power to ensure the safety of customers. And now for the first time, Emirates has launched free multi-risk travel insurance for customers. It will be added to the current covid-19 cover that the airline is offering at present. Read on to know more.
Also read: Emirates Named World's Safest Airline During Covid-19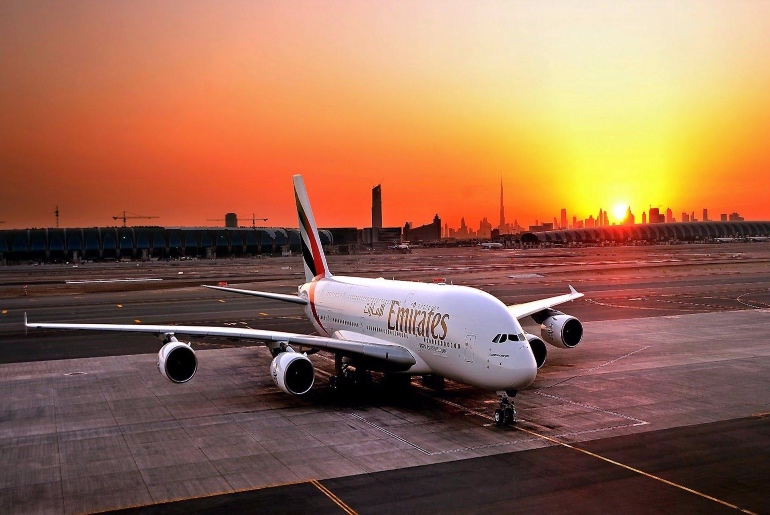 The Policy Comes To Play For All Emirates Tickets Purchased From December 1 
For the new policy, it will automatically apply to all Emirates tickets purchased from Tuesday, December 1. As per this addition, all the emirates flyers irrespective of their flying class will be covered while flying to any destination. What's more? Well, the customers don't have to fill in any forms or register before they travel.
Also read: Emirates Is Offering An All-Inclusive Holiday To Maldives Starting From AED 4,879 
The Policy Also Covers Cancellation Charges And Other Medical Emergencies
Highlights of this new cover also include out-of-country emergency medical expenses and emergency medical evacuation of up to $500,000. It is valid for Covid-19 cases if the virus is contracted during the trip, as well as other medical emergencies. Besides this, the cover also includes up to $7,500 of trip cancellation cover for non-refundable costs. Under this, if the traveller or a relative is unable to travel after testing positive for covid-19 before the scheduled departure date, or for other specified reasons.
Also read: Emirates Bags Top Spot of Best Airline Worldwide At Business Traveller Middle East Awards
Well, that's not it, if any passengers fail the covid-19 test or unable to provide the report at the airport, they will be eligible to receive up to $7,500. Passengers can also get $150 per day, for up to 14 consecutive days, if they test positive for Covid-19 and are placed into a mandatory quarantine outside their country of residence. On this, Sheikh Ahmed bin Saeed Al Maktoum, chairman and chief executive of Emirates, said,
"Emirates was the first airline to offer complimentary global Covid-19 cover for travellers back in July, and the response from our customers has been tremendously encouraging."