Bianca Saurashtri, our Curly Tales Luxury Anchor, was in Uttarakhand and decided to avoid the luxury villas and hotels where she usually spends her time.This time she stayed inside a shell, which was a luxurious geodesic dome suite at India's largest glamping retreat, Eco Glamp in Kanatal. Here is a small snippet of her over-the-top luxurious glamping experience, inclusive of adventure activities, water sports, and luxury services. 
India's Largest Glamping Resort, Eco Glamp In Kanatal
Kanatal is one of the most beautiful and unexplored places in Uttarakhand. It is home to India's largest certified glamping retreat, Eco Glamp. Geodesic domes are hemispherical thin shell structures that can be easily dismantled at any time.Here, you get to experience glamping with luxury resort amenities and hospitality. The best part? It is surrounded by mountains and lush green forests, giving you a view like nowhere else. 
A Small Tour Of The Best One At This Retreat
The dome in which our luxury anchor, Bianca, stayed was an 850 square-foot one with ground and first floors. It is a full glass facade living room with sofa seating, a crockery cupboard, a dining area, and beauty all around. It also has a 200 sq ft. private garden. The interiors are rustic and earthy, adding to the amazing experience. The first floor leads to a large bedroom with modern amenities such as a mini closet, a locker, a bathtub, and more. It also has an open sun deck with a mini swing overlooking the beautiful mountains.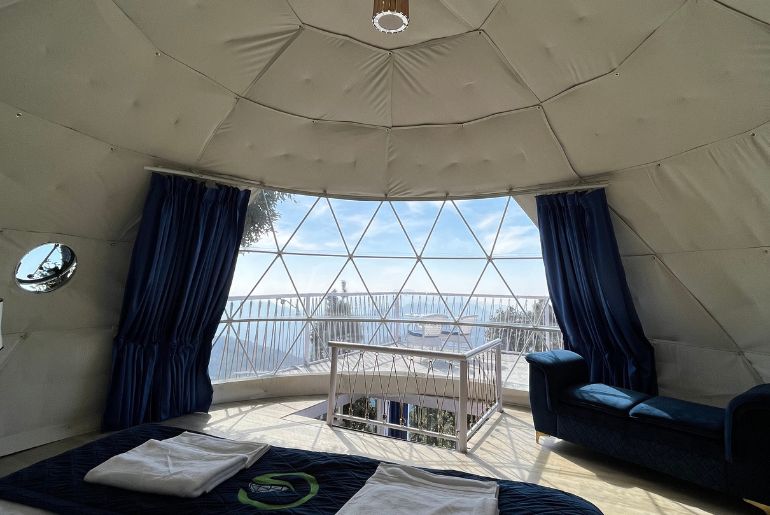 They also have a 24/7 multi-cuisine dining restaurant offering Indian, Chinese, Italian, and Continental food. As our anchor stayed in a suite, she was given the luxury of a private butler.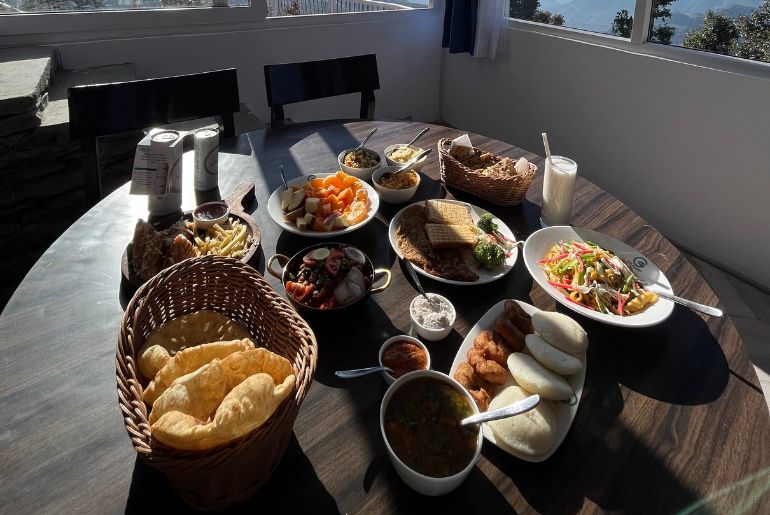 Also Read: Solo Female Traveller: We Explored These Breathtaking Destinations In 2022
Adventures Are A Must They Say!
Bianca went to the Kaudia Eco Park for a jungle trek, which is also famous for some leopard spotting. She cooked a meal right in the middle of the jungle and called this experience extremely therapeutic. The next morning, you can indulge in some adrenaline-rushing activities like zip lining, sky cycling, and swinging on the giant swing. Why not try some speedboat rides and jet skiing in the wonderful blue waters?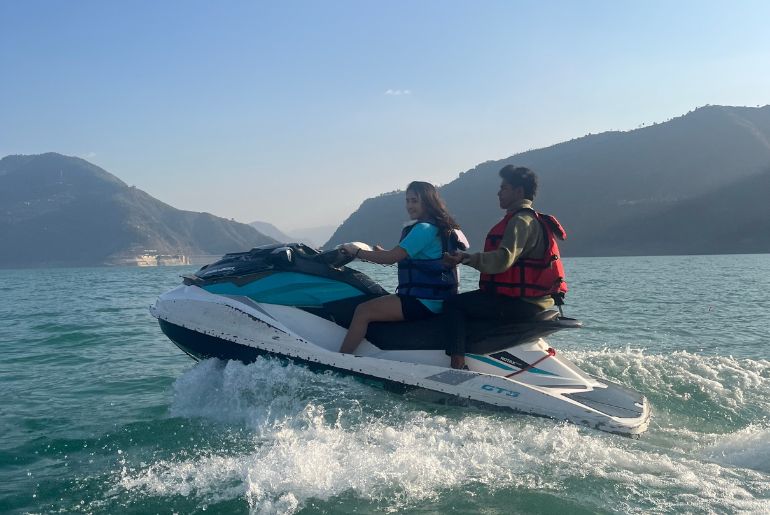 Is any experience of glamping or camping in the mountains complete without the ritual of a bonfire? You can simply sit back under the moon, near the bonfire, and enjoy some amazing Pahari cuisine.  To know more about this retreat and Bianca's stay experience, tune into the new episode of WanderLuxe. 
View this post on Instagram
Also read: Living The Luxe Life! We Were Stunned By These Uber-Luxurious Experiences In 2022
Go and watch the episode now!
Cover Image Courtesy: Media Library